Asus Zenfone Max Pro M1 hands-on review
Camera
The ZenFone Max Pro has a dual camera system on the back consisting of a 13MP primary sensor and a 5MP secondary sensor that only exists to create background blur images.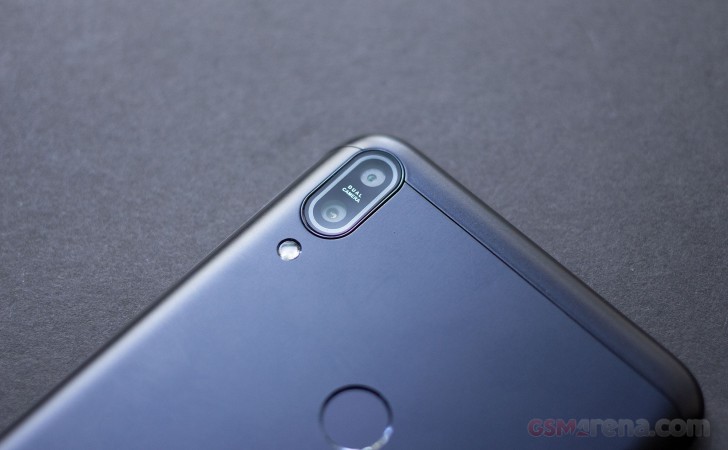 The camera software on the ZenFone Max Pro is a custom ASUS app. It's a rather basic app and not as fancy as on their other ZenFone devices but you still get most of the important controls. You get a range of preset modes to choose from, such as HDR, portrait, landscape, sports, flowers, backlight, candlelight, sunset, night, beach and snow. There is no Pro mode as such but you can adjust the ISO, exposure, and white balance from the settings. There are also some basic color filters such as mono, sepia, negative, solarize, posterize, aqua, emboss, sketch, and neon. You also get three levels of beauty filters with some manual adjustments.
One minor annoyance with the camera app is that it stays in the mode you left, so if you were using portrait mode or in video mode and open the app again later, you are still in the same modes you were before and have to manually switch them off.
Now coming to the image quality, we were impressed with the quality of the images taken in daylight. The colors, in particular, look great but the photos also had good contrast and accurate white balance. The only issue was with dynamic range, and the camera would tend to blow highlights while also crushing shadows.
The HDR mode isn't very good. It tends to dramatically boost the shadows but the highlights are often left as is. The colors also get an extreme saturation boost and the overall image looks very aggressively over processed. We would prefer if ASUS adopted Xiaomi's more laidback approach to HDR on the Redmi Note 5 Pro, where not only are the highlights recovered well but the shadows are normalized realistically.
Low-light image quality is decent if not impressive. Colors take a bit of a nose dive, details are a bit fuzzy, and the noise isn't cleaned up very well. It takes usable photos indoors for sharing on social media but it only really shines outdoors on a sunny day.
The portrait mode works reasonably well even on non-human objects. However, the processing is a bit slow, and the image takes a few seconds to save.
The video recording mode has a curious addition of a DCI 4K mode. This is true 4K, with a resolution of 4096x2160, and is what professional video cameras shoot in. It's not often we see this resolution on a phone and even less often on a budget phone. To be fair, you are getting a cropped view from the standard UHD 4K mode, so you actually lose some vertical room instead of gaining horizontal room. Also, the frame rate drops to 24Hz, which makes the action a bit jerky. The phone also doesn't have image stabilization in any mode, so it's also a bit jerky. And the poor dynamic range isn't going anywhere so there's that too. Overall, the phone takes okay looking videos but we wouldn't recommend it due to all the shakiness.