A couple of browsers
The Asus Zenfone Max comes with an Asus browser and Google Chrome pre-installed. The Asus Browser offers much the same powerful functionality as Chrome but differs in that it offers a navigation bar at the bottom with back/forward, tab manager, new tab and a quick shortcut to add the current page to the Do-It-Later app.
Other pre-installed apps
The Asus Zenfone Max offers its own file managing app that allows you to easily take care of your video, picture, and document files, although there is no document viewer/editor pre-installed. The file manager can sift through your internal storage and memory card, but also sync with cloud storage like Google Drive, OneDrive and Dropbox. Batch operations are also supported.
Asus Mobile Manager aims to give you granular control over app behavior and battery consumption. Auto-start manager keeps a reign on pesky apps that want to start in the backgroung without your knowledge.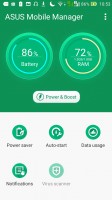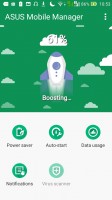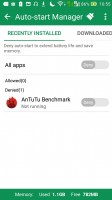 Asus Mobile Manager homescreen • optimization in progress • auto-start settings
Power consumption can be optimized using the Power Saver app. You can select from four pre-defined modes with different settings for CPU performance, screen brightness and network use. There's also a customized mode where you can set these yourself.
The Data usage section lets you set a cap on cellular traffic, as well as restrict individual apps from internet access - really handy if you want to receive your emails for example, but don't feel like ramping up traffic from social apps. To keep yourself focused, you can disable notifications too, again on an app-by-app basis. There's also a built-in antivirus app, with a shortcut inside Mobile Manager.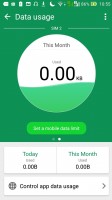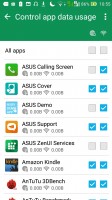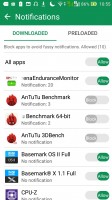 Data management options • notification restrictions
There's a handy flashlight app with an always-on mode, three-speed strobe, and SOS pattern. Alternatively it can light up the display, but oddly not the front flash. Thanks to the laser autofocus tech, you get a precise Laser ruler, which can measure distances up to 50cm. A simple sound recorder app is also on board.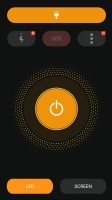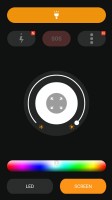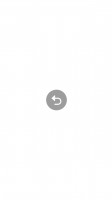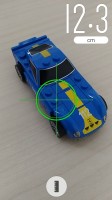 Flashlight with screen light mode • Laser ruler
Do It Later is the procrastinator's dream app for chores you want to postpone for a better time without clogging your calendar.