BlackBerry Lite
BlackBerry Curve 8520 review: BlackBerry Lite

Many games aboard
The BlackBerry Curve 8520 has five preinstalled games which is a decent amount for a business handset. Those are all the same titles that we find on the last three BlackBerry phones we reviewed so we kinda expected that.
The first two titles include a version of the all too popular Bricks game and Word Mole, where you have to compose words with the letters given on the board. We did find Word Mole quite amusing as it offers various bonuses and extra levels.
The others are Texas Hold'em King 2 which, as the name suggests, is a mobile version of the popular card game, Sudoku and the Klondike solitaire.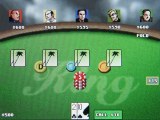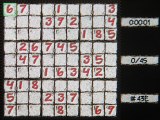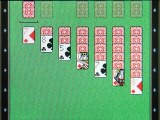 The other three preinstalled games: Texas Hold'em King 2, Sudoku and Klondike
Final words
With so many shortcomings and so little nice surprises to offer in return, the BlackBerry Curve 8520 isn't an easy handset to recommend. Maybe if the BlackBerry service is essential to you and your budget is so limited that you cannot afford the better looking Curve 8900 or the more functional Bold 9700 then this may be your only option.
Yet we cannot see anyone who will pay hundreds of dollars in monthly payments over the year or two of their contract as being so cash-strapped. And that certainly won't be anyone who does need the extreme security or the extensive functionality of the email client. After all, if your email is so important to you, you'd be wise to get something better than a handset that tries to break the habit and fails.
And if you are looking for a new mobile user experience and are researching the BlackBerry smartphones we would suggest that you keep looking. A new experience it certainly is, but we don't think it's something to write home about.
And just to give you an idea of the bang-for-buck ratio of the BlackBerry Curve 8520 we will try to give you a few alternatives that you can get for about the same kind of cash.
The much better built Nokia E71 is the first thing that comes to mind of course. It packs a slightly slower CPU, but compensates with 3G, GPS and a better screen under direct sunlight.
If pricing is more of an issue you can also check out the plastic Nokia E63. It doesn't put GPS or a metal body on the table but still offers 3G along Wi-Fi and costs a lot less than a commitment-free Curve 8520.
The Nokia 6760 slide will chip in with a larger and more comfortable slide-out QWERTY keyboard and 3G with HSDPA connectivity, but won't give you WLAN. The pricing is also a bit easier to swallow and you won't get any text-only menus with any of the Symbian handsets.
You can also check out the WinMo-running Samsung B7320 OmniaPRO and the i637 Jack. Normally we aren't great fans of the Windows Mobile Standard edition but they will both give you a juicier spec sheet for roughly the same price.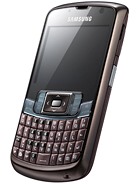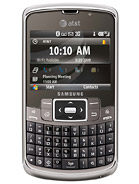 Samsung B7320 OmniaPRO • Samsung i637 Jack
There isn't much more we can say. Ultimately you know how much you need the services offered by BlackBerry and whether its worth all the compromises the Curve 8520 brings to have them. Some may say that if a BIS account is a must-have it doesn't make a difference which BlackBerry phone it comes with. It's exactly the kind of attitude that fails the Curve 8520. Instead of widening the RIM appeal and demographics, the Curve 8520 struggles to come to grips with its own identity. An affordable QWERTY messenger with an ear for music is not the most compelling brief to begin with. An affordable (sort of) BlackBerry device with music keys and downgraded looks and specs isn't really going to any exciting places.