Final words
With BlackBerry charging a ridiculous amount of money on the Q10 - it's hard to find under $600 / €490 SIM-free. Seriously, the first BB10 QWERTY handset costs more than a Z10, and any competing flagship, so one would think it's an opportunity the Q5 just can't miss. The BlackBerry Q5 is almost the same phone, but with saner pricing of under $400 / €340 (still pretty steep, a Z10 is $440 / €380).
The Q5 has the same screen size and resolution, though it's an LCD instead of AMOLED (give the quality, we have no complaints here). It uses the same Snapdragon chipset with dual-core Krait, but it's downclocked. At least the Q5 has the full 2GB of RAM. There's fast HSPA+ and LTE too.
But we get to the QWERTY keyboard, the Q5's raison d'etre, and we found it lacking. It wasn't as good as the Q10's keyboard, actually we'd rather have the Z10's on-screen keyboard - when you get used to it, it's really fast and comfortable to type on.
The camera has potential but until BlackBerry fixes the autofocus and the post-processing (or at least gives us the option to tone down the extra-strong saturation), we'd call it below average, even for a 5MP shooter.
And we're not thrilled by the looks either - the BlackBerry Q5 is not an awful-looking package but we've seen more attractive Curves for sure.
The BlackBerry Q10 may be overpriced, but it fixes a lot of the issues of the Q5. Most importantly the hardware QWERTY is just better and if you're looking for a QWERTY-packing device that's what you'll want to hear. Not that you'll mind premium looks, an AMOLED screen, faster chipset, a better 8MP camera and microHDMI port. Here's hoping BlackBerry reconsider the price.
The BlackBerry Z10, supposedly the flagship in the lineup, is not that much more expensive than the Q5. And it has a bigger and better screen, faster chipset, better camera and an on-screen keyboard, which really is that good.
If you're going to give up the QWERTY keyboard (let's face it, it's a relic of the past), you might as well go with Microsoft. The Redmond-based company is using its piles of cash and Windows + Office install base to push Windows Phone forward. And with an integrated Office suite and cloud services it has a compelling solution. Windows Phone has yet to capture a significant part of market, but then again so does BlackBerry 10.
The Samsung Ativ S has a large 4.8" 720p Super AMOLED screen with good chipset and camera and it's a steal - it costs around $320 / €210 (we even found it as low as $280).
The Nokia Lumia 920 has optical image stabilization and will soon get the same camera app as the Lumia 1020, not to mention the free offline navigation with worldwide coverage (it's good too, nothing like BlackBerry Maps). It goes for $400 / €280.
The HTC 8X is a bit low on memory (16GB non-expandable) but for $320 / €220 it brings HTC design and Beats Audio.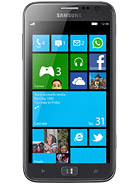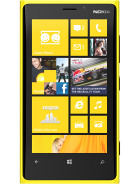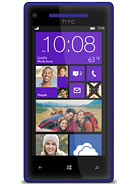 Samsung Ativ S I8750 • Nokia Lumia 920 • HTC Windows Phone 8X
QWERTY on Android is all but gone. If you're in the US, however, there are still a few options - the Samsung Galaxy Stratosphere II I415 for Verizon, Samsung Galaxy S Relay 4G T699 for T-Mobile, Motorola Photon Q 4G LTE and LG Mach LS860 for Sprint (what's with US carriers and stupid names?).
Typically they have 4" WVGA screens (the Motorola has 4.3" qHD), landscape slide-out QWERTY, dual-core Krait processor, they run at least Android 4.0 ICS and have LTE connectivity (except for the T-Mo phone, which only has 42Mbps HSPA+).
These are last year's phones, so they can usually be found pretty cheap SIM-free and free on contract. And keep in mind your beloved BBM is coming to Android soon.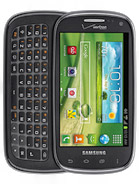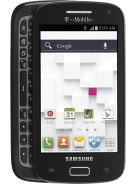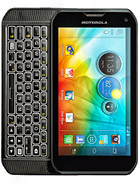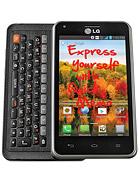 Samsung Galaxy Stratosphere II I415 • Samsung Galaxy S Relay 4G T699 • Motorola Photon Q 4G LTE XT897 • LG Mach LS860
The BlackBerry Q5 looks like the classic work phone - it's not fancy, not even pretty, but it gets the job done, plain and simple. Considering where the market is heading though, a Z5 would've made more sense. You know, an affordable full-touch phone to probably try and compete with Android and Windows Phone in the midrange.
People would often spend a small fortune to make a statement and be different - the Q10 is the phone for them. The Q5 obviously struggles to match Android and Microsoft prices even without the premium vibe of its bigger sibling. With QWERTY messengers reduced to an even smaller niche, it would've made sense for BlackBerry to make it an exclusive, premium niche. Once bitter rival Nokia had to make an even tougher decision, when it killed the other major player in the QWERTY field - Symbian.