Back in Black... Berry
BlackBerry Storm2 9520 review: Back in Black... Berry

There're a couple of games too
The BlackBerry Storm 9520 only came with two preinstalled games.
The first was a version of the all too popular Bricks game, adapted for touch control. While you might need some time getting used to operating your pad this way, once you do so it is hardly too different from the other similar titles we have tried.
The other game is the Word Mole, where you have to compose words with the letters given on the board. Various bonuses and bonus levels are also at hand.
GPS navigation
BlackBerry Storm2 9520 is equipped with a built-in GPS receiver with A-GPS support. For navigation you get BlackBerry Maps, which supposedly come preinstalled (not on our unit though). Users stateside also enjoy the Verizon Navigator, which is quite more functional and you can also get the free Google Maps if data traffic doesn't bother you.
BlackBerry Maps provides basic map functionality plus voice-guided navigation. You can enter addresses straight from your phonebook and you can also save your favorite spots so you don't have to type them every time.
The BlackBerry Maps also lets you send your location to anyone via email or SMS. This is yet another application however that simply doesn't work without a BIS account.
Final words
RIM have certainly succeeded in making their touchscreen absolutely consistent with the very BlackBerry concept. The Storm series are not shying away from innovation, but the number one purpose of innovation here is to respect tradition. There's nothing wrong with that but it's not the best way to appeal to a wider market. Anyway, the ongoing effort to match the hardware keyboard ergonomics on a touchscreen seems almost complete with the Storm2. Typing is what books the Storm2 a premier league place.
However yet again RIM seem to have underestimated the visuals and that might be decisive when the line is drawn. The outdated graphics have somewhat improved, with a bit of touchscreen makeup, but are no match for the elaborate and glamorous interfaces of the competition.
The Storm2 is in its prime at texting, but in all other contexts the device fails to impress. And even if you're willing to live with that, there comes the sky-high price tag to change your mind.
Don't get us wrong - the idea of having a side-slider QWERTY functionality in a much more compact package is really appealing but not enough perhaps to justify that kind of asking price. After all, the competitors can give you an only slightly thicker QWERTY slider with a better screen and vastly superior multimedia for less.
Both Nokia N97 and Nokia N97 mini are credible alternatives for the Storm2 as they offer good enough typing and come easier on the wallet. The BlackBerry email and security are a class in their own but hardly always essential.
The Apple iPhone 3GS is perhaps both RIM's inspiration and frustration. Many observers were keen to interpret the Storm (and quite naturally the Storm2) as a direct response to the Apple phone. Yet we don't quite see how these will compare at all. One is all about near physical typing while the other is still choking with the haptics idea. But at the end of the day, if touchscreen is your only request, the general iPhone experience is way ahead of BlackBerry.
If the BlackBerry service limitations aren't much to your taste but you do insist on a touchscreen smartphone you have a great choice of powerful devices. Among the fairly recent releases, you might want to check out the Google Nexus One or plenty of WinMo handsets. Samsung Omnia II and OmniaPRO, HTC Touch Diamond2 and Touch Pro2 are all perfectly capable smartphones that will give you great all-round functionality without forcing you to spend extra on email.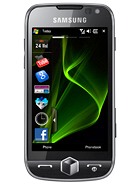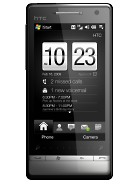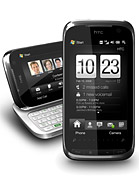 Google Nexus One • Samsung Omnia II • Touch Diamond2 • Touch Pro2
Once again we have to underline that it's not a regular mobile phone we are talking about here. With BlackBerries, the service is an intrinsic part of the package and that makes it harder to make up your mind. You have to like them both or you better look elsewhere.
The straightforward assumption would be that the Storm2 is the dream device for those who have a solid BlackBerry background and want to explore touchscreen. Now, that's a pretty limited pool to draw on, isn't it?
From a broader perspective, the Storm2 is a capable touchscreen smartphone. And the touchscreen interpretation of the BlackBerry OS is better than the early Symbian attempts. But in pure market terms, Symbian can get away with a lot more things than BlackBerry.