Navigate the Google way
The HTC ChaCha has a built-in GPS receiver, which managed to get a lock in a under a minute (with A-GPS switched off). If all you need is a rough idea of where you are (within 150 meters) you can use the Cell-ID and Wi-Fi network lock, which is very fast.
Google Maps is a standard part of the Android package and we've covered it many times before. It offers voice-guided navigation in certain countries and falls back to a list of instructions elsewhere. You can plan routes, search for nearby POI and go into the always cool Street View.
Google Navigation is also on board and can do voice-guidance for free. Availability is still limited though, and it relies on Internet connection.
Still, even without Navigation, there is some kind of guidance: your route and current location appear on the screen so you'll reach your destination eventually, but you'll need a co-pilot to read you the instructions for that one.
Final words
The HTC ChaCha is a likable little fella - with a good screen, a comfortable keyboard and a compact and slim metal body, its charm is hard to resist. Now add the deep Facebook integration, where you can share everything with the click of that magic blue button and you know SNS fans will be getting good value for their money.
However the ChaCha is certainly not perfect - those into gaming might appreciate the arrow keys, but the low processing power is bound to steer them away from the ChaCha, while those that like to web browse on the go might be turned down by the lack of proper Flash support.
Yet, not being the ultimate device in this or that category is not a huge problem for the HTC ChaCha. You see, no one expects a mid-range device to top the charts, so the fact that the ChaCha is one of the best SNS devices makes it more of an over-, than an underachiever.
What might come to hamper the ChaCha market prospects thought is the more powerful hardware available for a similar price. At about 270 euro we wouldn't call the HTC smartphone overpriced, but the thing is Android smartphones have been pushing the market pricing down for quite some time.
That's why you are now able to purchase a Super AMOLED-packing Samsung I9000 Galaxy S for about the same asking price. And it not only does Flash, but it even plays 720p Flash video in the browser after its Gingerbread update.
If the QWERTY keyboard is a must, you may get HTC's own Desire Z or the Motorola Milestone 2, which offer a large slide-out unit, which permits even higher typing speed. You will have to carry a significantly heavier device if you decide to go that way though.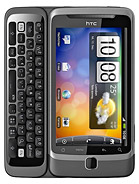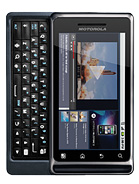 HTC Desire Z • Motorola Milestone 2
Another handset to consider is the Samsung Galaxy Pro B7510. It's lower spec'd than the ChaCha (the main difference being the screen resolution), but if Samsung get the pricing right, it might be a viable alternative.
None of those handsets however has the Facebook button of the ChaCha, which is probably the reason you are reading this review in the first place. Being able to share your content at the expense of a single click is a unique feature and should certainly be worth a few extra bucks.
So in conclusion, we'd give the ChaCha the GSMArena thumbs up, as long as HTC agrees to cut down on its price a bit more. It's how the market works and we are sure that an experienced player like HTC will play by the rules and deliver on our expectations.