Final words
The HTC One mini is one of the very few phones trying to fill the gap of compact high-end phones. And it comes within walking distance of being the super mini, but it doesn't really go the whole way.
Let's start off with what we like. The build of the phone is amazing, easily rivaling current flagships (heck, it even beats quite a few). The screen is beautiful and the BoomSound speakers around it are well appreciated too. Software-wise the One mini is in lockstep with the regular HTC One, another plus. Then there's the LTE connectivity, which is becoming more important as new 4G LTE networks launch across the globe.
But why isn't it available in 32GB flavor? 12 gigs of user available storage will make you feel uncomfortably cramped with 3D games and music and movies quickly piling up, not to mention those Zoe shots or even plain 1080p videos. And going with a lower bin chipset with just 1GB RAM can cause headaches a year from now - those are early 2012 specs. And when you take out the Optical Image Stabilization, that 4MP camera does rather poorly. Some might miss, like NFC, the IR blaster or MHL.
All those issues can be easily resolved by getting the HTC One instead, but the One mini has more compact phones to worry about, not gigantic flagships.
The obvious arch enemy is the Samsung Galaxy S4 mini. It's winning quite a lot of the important battles - it's more compact, it's cheaper, it's got a faster chipset, expandable storage, IR and NFC, heck, it even has a dual-SIM version in certain regions. But the Samsung handset loses is perhaps the most important one - a qHD screen isn't bad, but it's certainly not worthy of anything carrying the S4 label.
The glossy plastic exterior is also not doing the S4 mini any favors when compared to what is certainly one of the prettiest smartphones in the market in the face of One mini. Finally, there's the audio experience, which is another round that goes the way of the HTC handset.
We also have the Motorola DROID Mini with a 4.3" 720p Super AMOLED, a more capable Snapdragon S4 Pro chipset, bigger battery and Kevlar back (with a clear coat on top). And it has a 10MP ClearPixel camera that seems to have an edge on the non-OIS UltraPixel camera of the One mini in terms of low-light performance without sacrificing daylight performance. This one is a Verizon exclusive, though, so it can't really complete successfully with the global HTC One mini.
The Sony Xperia V is from last year and has an impressive back then 4.3" 720p screen. It's a bit behind on Android versions, but it does pack a 13MP camera. And while it's not made of metal, it does have an IP57 certification, meaning you can take it with you in the pool.
Or how about a change of OS? The HTC 8X has a colorful polycarbonate charm and it is in the same boat in terms of storage - 16GB, no microSD card. But at its price, it's a steal.
What about a BlackBerry Z10? It certainly isn't perfect, but it's got a fresh-looking interface, solid quality and BlackBerry wold die to make this one a success so proper software support is to be easily expected.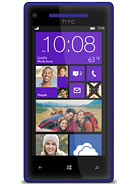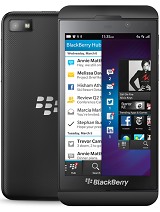 HTC Windows Phone 8X • BlackBerry Z10
Keep in mind that all these phones are cheaper than the HTC One mini, often considerably cheaper. So, does the aluminum keep its luster when you have to squint when you see the price? We are sure for some it does and the rest can just wait a few weeks as the One mini price is bound to fall to more reasonable levels. Or you can simply go the carrier subsidy way.
What worries us more is the lack of any future-proofing. What will happen in a year - HTC software updates credibility already took a big hit when they called off the One S update to Jelly Bean 4.2.x/Sense 5. We can't help but wonder how many Android updates will the very similarly spec'd the One mini will have?
If you're sick of all-plastic phones and you are a sucker for premium feeling handsets with great screens (there's a great shortage of those in the mid-range), that probably won't stop you from getting the HTC One mini, though.