Praiseworthy aspects
Huawei's Phone Clone system for transferring your data from your older smartphone works very well, no cables required. You're offered the option to use it when you first set up your Mate 10 Lite, but you can also come back to it at any time through Settings > Advanced settings > Data transfer.
This system creates a Wi-Fi hotspot on the Mate 10 Lite, which you then connect to with your previous device through the Phone Clone app that you can download onto that from the Play Store. Since Wi-Fi is used, the transfer shouldn't take too long, but that's obviously dependent on how much stuff you want carried over. Before you start the process, you will get a (pretty accurate) estimate of how much time it will take along with how much space your transferred items will use.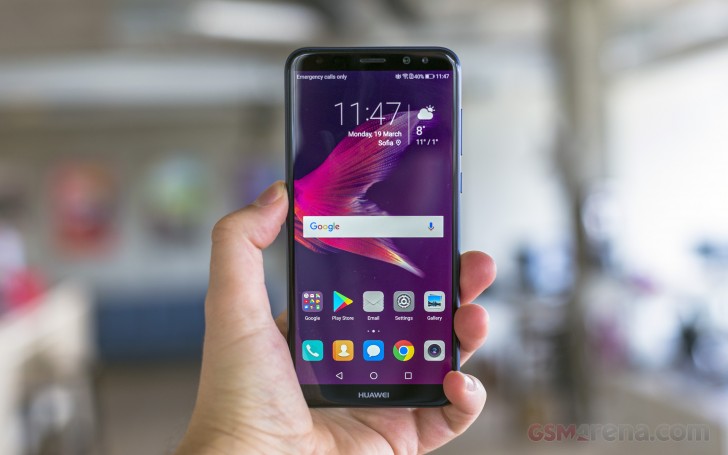 You can choose to transfer everything over, or just a subset of things. It's a very flexible system that allows you to fine tune exactly what you need. If you use Google Photos for backing up your snaps, for example, there's no point in transferring any of your images through Phone Clone because they're already in Google's cloud. Once the process completes, you may see an error as we did - but if you just ignore it you'll notice that the error itself is a bug, as everything you selected did actually make the jump.
The Mate 10 Lite has managed to auto-reconnect to every Bluetooth device we've paired it with, every single time without any issue. We're talking earbuds, various speakers, and even car systems. This is commendable since we have unfortunately found that Bluetooth on Android can be a mess from this point of view, and it's extremely satisfying to find that everything just works as it should on this phone when it comes to using Bluetooth accessories. There are still flagship Android handsets that struggle with this seemingly simple process (Pixels and Note8 included), so it's quite impressive that a mid-ranger gets things so right in this regard.
With tall 18:9 screens becoming the norm even for non-flagship devices, pulling down the notification pane with your thumb without having to adjust your grip of the phone is increasingly difficult in this day and age. But on the Mate 10 Lite there's an easy solution to this problem - you can add a fourth navigation button that when pressed will do just that, bring down the notification area. It can be enabled through Settings > Navigation key and will show up in the rightmost position on the navigation bar.
It's one of those simple things that we'll definitely miss when we switch to a phone that doesn't have this functionality. Huawei isn't the only company that has such an option for personalizing the navigation buttons, but we're disappointed that this still isn't a feature on every Android smartphone there is, especially those with tall displays. It's just a boon for day-to-day usability. Note that you can also bring down the notification area with a swipe from top to bottom on the fingerprint sensor, but oftentimes the dedicated navigation key is more handy.
Speaking of the fingerprint scanner, it is fast and accurate. We've only had it not recognize our prints twice out of hundreds of unlocking attempts. It's reliable and another one of those things that 'just works' and isn't likely to frustrate you at all, ever.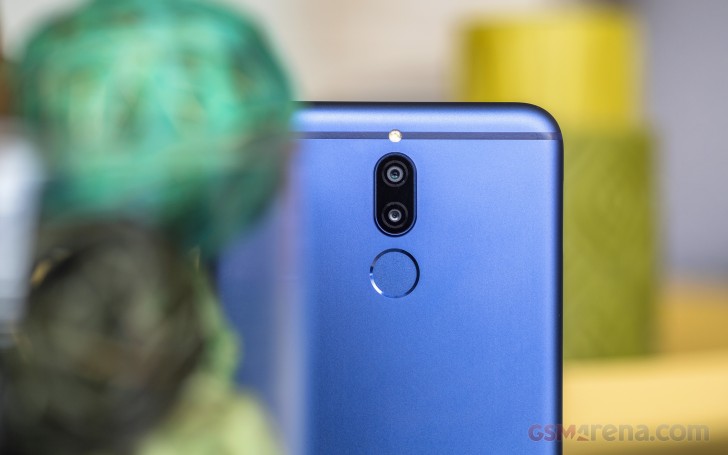 We've grown to like the "Power-intensive app found" notification that you'll get from time to time, alerting you that something may have gone wrong with a certain application. It seems to show up only after a specific app has been feasting on your battery's milliamp hours for quite a bit, and you then have the option to ignore or close the offending app.
We have seen it amusingly come up after an hour or two of playing music through Deezer, for example, which is funny because a music streaming app that streams music in the background isn't doing anything shady, just what it was intended to. Even so, this notification's usefulness outweighs such hiccups. It's a great way to ensure that a rogue app won't completely drain your battery halfway through the day.
We found the "Wi-Fi+" setting very useful in day to day use, as it works very reliably. It turns Wi-Fi on automatically when you're near a known network, and turns it off after such networks are no longer in range. This feels like it may aid battery life, not allowing Wi-Fi to be on all the time. Wi-Fi+ also constantly evaluates how good the Wi-Fi network you're connected to is, and will auto-switch to mobile data when that will provide you with a better connection. Additionally, it suspends auto-connect for saved networks that don't have Internet access.
Finally, we're quite pleased with what you get for the price when you buy a Mate 10 Lite. This is obviously not a flagship, but purchasing one will make you a member of the still rather exclusive 'tall screen' club, also bringing you dual rear and front cameras, a great metal build, and decent overall performance too - when you don't push it too much. Mid-rangers at this price point have definitely come a long way in recent times.
Annoyances
We've covered our major frustrations with the Mate 10 Lite in the other sections of this review, where appropriate, but here are a few smaller things that didn't quite sit right with us.
The Mate 10 Lite doesn't support 5 GHz Wi-Fi, you're stuck with 2.4 GHz. It's not the only mid-range handset to come with this limitation, but it is something you will definitely need to keep in mind if you live in an apartment building where there are many networks on the 2.4 GHz band. In that case interference is a common issue, which means speeds and performance will suffer. Since you're at most using Wi-Fi 802.11n anyhow, the theoretical maximum top speed you can accomplish isn't that high to begin with.
To give you an idea of what to expect, in such an apartment building with around a dozen or so Wi-Fi networks visible at the same time, a speed test in the same room with the router may result in only 10-15Mbps for both downloads and uploads at peak times (generally in the evening). At other points we did manage to hit 40Mbps down and 35Mbps up. That's a far cry from anything that could be achieved with 802.11n on 5 GHz, not to mention 802.11ac, but it's probably still fine for most activities. Note that when walls come between the router and the phone speeds may be reduced even further.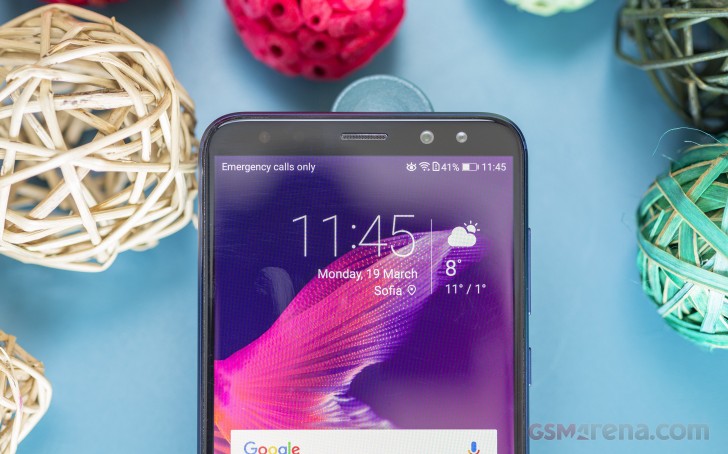 Google's Smart Lock lets you choose to keep your device unlocked at certain locations, such as your home, but the Mate 10 Lite simply doesn't have this feature at all. Huawei has a Smart unlock of its own, but this only works when you're connected to specific Bluetooth devices.