Conclusion
The Mate 10 Lite is a Mate 10 in name only. Despite what Huawei's marketing would have you think, this phone has nothing in common with the Mate 10 and Mate 10 Pro other than the amount of RAM inside. The company has been using the 'Lite' trick for a few years now and it seems to have worked well, sales-wise, so far. We do however hope that no one buying a Mate 10 Lite will do that simply to boast that they have a "Mate 10", because the keyword in its name is "Lite".
It does come with a Lite price, compared to its siblings. But it also boasts Lite performance and lower-end specs. In the end whether you go for a Mate 10 Lite or not depends on whether you're willing to live with its issues and compromises for the sake of enjoying the big screen. We've tried to list everything we've encountered on this front while we've used it as our one and only smartphone, to make sure you have all the information before you decide if it's for you.
Coming to the Mate 10 Lite from a flagship smartphone of any brand, unlikely as that may be as a course of action, will leave you quite frustrated. Living with it isn't all smooth sailing, you will encounter various hiccups, slowdowns, and stutters throughout the day if you use it extensively and multitask a lot. From time to time you might even manage to make it come to a complete standstill, frozen for a minute or two before things go back to normal. This all depends on your usage and how much of a so called 'power user' you are.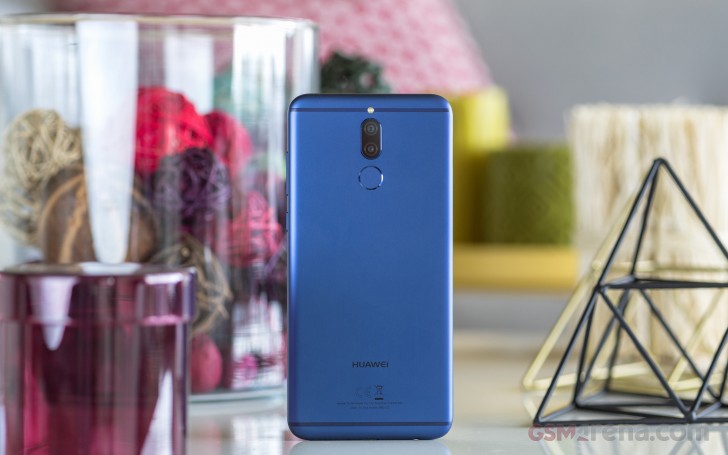 Huawei's UI overlay that is built into the Mate 10 Lite on top of Android 7.0 will prove to be annoying to those who love a software experience as pure as Google could possibly make it. That doesn't mean EMUI doesn't have its strengths, though - they're just wrapped in a design that seems to have come straight from an iPhone, with some neon blue accents sprinkled on top for good measure.
If this is your first smartphone or if you're coming from a lower-end model, then the Mate 10 Lite will be more impressive. It has a lot of features and customization options, most of which you simply don't get with stock Android. You also have millions of apps in the Play Store waiting for you to try them. The phone comes with good cameras for the price point, though it's probably best if you ignore Huawei's 'more is better' way of marketing them - the two secondary 2 MP sensors are there to capture depth information only and won't apply any magic tricks to the normal photos you take.
If you don't mind the way EMUI looks, then performance is really the Mate 10 Lite's only obvious weak point, and even that doesn't present itself all the time. It's the main compromise you will have to live with when you pick this device over others. Yet provided that you're very careful about how many things you throw at the phone at once you will be able to alleviate this issue somewhat.
In the end, 'you get what you pay for' is true for smartphones in this day and age as a general rule. There are exceptions, but the Mate 10 Lite isn't one of them. Life with it won't be entirely niggle-free, but if your tolerance is pretty high it will make for a good companion.