Conclusion
There's no right or wrong way to end a story, but it would be unfair to the P10 and the P10 Plus to not give them what they well deserve. Huawei simply did a good job. The P-series has come a long way, thanks in no small part to strategic partnerships in design and imaging. Huawei's own Kirin 960 chipset (HiSilicon's a Huawei subsidiary) is another major part of the equation.
So are the looks and craftsmanship. The Huawei P10 plus is a phone that grabs attention, and it's one that most people would be pleased to be seen with.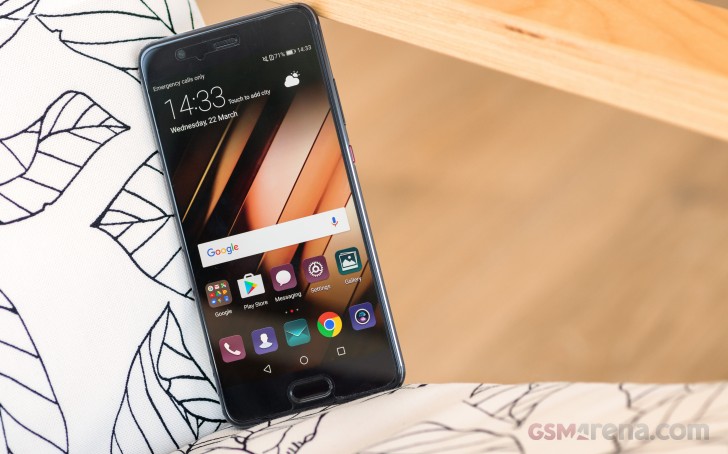 Frankly, unless you are coming from a Mate 9, Mate 9 Pro or perhaps a P9 handset, both the P10 and P10 Plus will give you a refreshing and thoroughly satisfying experience. To be fair, we did complain of a lack of "reviewer excitement" during our time with the regular P10, and we still stand by that, but not necessarily in a negative way. Huawei opted for a more logical, linear upgrade there, saving all the special treatment for the P10 Plus.
The IR blaster is a nice little treat and so is the IPX3 rating - increasingly more important on today's flagship scene. We also appreciate the hybrid stereo speaker system. It has its limitations, but then again, might be just enough of an incentive to facilitate a few extra sales. Of course, there is always the natural incentive of having a bigger 5.5-inch, QHD panel to help in this respect.
Huawei P10 Plus key test findings
Premium build and design, stunning color options and a whopping three types of material finish. The sandblasted variants do come with some durability concerns in terms of the finish.
The new Home key is a very smart set-up: it does fingerprint scanning, and replaces the whole Android control deck. Gesture control is abundant on the P10 Plus.
The IPS-NEO LCD screen has great pixel density, superb contrast, and brightness. Color accuracy may not be top-notch (although it can be calibrated), but the sunlight legibility is excellent for an LCD unit.
The Huawei P10 Plus delivers solid battery life with an endurance rating of 76 hours. The extra battery capacity over the P10 is skillfully used towards offsetting the added strain of the higher resolution panel.
EMUI is a functional Android overlay, even if it has its quirks. Huawei has worked a lot on polishing single-handed operation, and it shows. It is filled to the brim with features and you can pretty much tweak every aspect of the UI, including opting in for an app drawer. The default app package is a bit on the heavy side.
The Kirin 960 chipset offers class-leading CPU and GPU performance. The GPU is a bit power-hungry and does run a bit hot, but there are no noticeable consequences to real world gaming performance.
The hybrid stereo speaker system works pretty well, but using it does take its toll on loudness and quality to some extent.
Multimedia package gets the job done - the gallery benefits from the new Discover tab with GoPro-made Highlights, the image editor is powerful. The video player has little more than play/pause, and the music app looks good and works well, but lacks an equalizer. There is a DTS headphones enhancement, though.
Audio output via the analog jack is quiet, but clear.
Still images show mature processing with accurate colors, high detail level, and great dynamic range. The monochrome camera takes these up another notch (sans the colors, obviously). Lossless zoom works pretty well, but we wouldn't push it past 2x.
The upgraded brighter, f/1.8 SUMMILUX Leica lens gives the pair of shooter a little extra wiggle-room, especially in low light. However, most users are unlikely to really notice the extra optical quality over the regular P10 in day to day use.
Good regular selfies, but the camera lacks autofocus and the widely advertised Portrait Mode is very disappointing. In fact, all the wide aperture effects suffer from some inconsistencies, even when using data from both rear cameras. That is to be expected.
4K videos are very detailed, if a little noisy, but the h.265 codec makes for problematic sharing. Only OIS works in 4K. EIS tends to introduce some weird jello effect on the 1080p videos but even without it, the 1080p footage is nothing special in terms of image quality.
The upgraded F/1.8 SUMMILUX lens setup for the main camera is the marketing centerpiece, and Huawei will have you believe the whole package is well worth a EUR 750 or so price tag. Well, we're not so sure about that.
Still, we agree that the bump in display resolution warrants a price hike - a common practice in the smartphone realm. However, justifiable as it might be, the P10 price lets it rub shoulders with some pretty high-end offers. But, before we get to that, it worth noting where the P10 Plus stands within Huawei's own ranks.
We definitely mentioned this already, but the Mate 9 is basically in the same ballpark as the P10 Plus, specs-wise. If a bigger footprint is what you are after, its 5.9-inch, FullHD panel definitely has that covered. Plus, it costs quite a bit less. For an even closer match, there is the Mate 9 Pro. It packs the same internals and an equally-sized 5.5-inch panel. However, it is a dual-curved, QHD, AMOLED one - a veritable hat-trick by 2017 standards.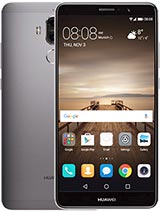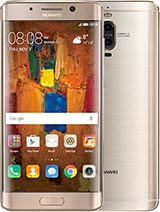 Huawei Mate 9 • Huawei Mate 9 Pro
But, if you don't need all that fancy display tech, there are a few other viable Huawei offers out there that won't break the bank. For one, the older P9 Plus is still an excellent choice. It also sits at 5.5 inches with a Leica dual-camera setup. The Kirin 955 is still a solid chip and the Super AMOLED panel is a nice addition. You can also go with the just announced Honor 8 Pro. It looks like a pretty good deal on paper, with its 5.7-inch QHD panel, Kirin 960 chipset and 6GB of RAM.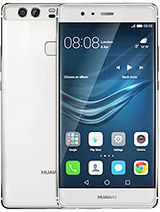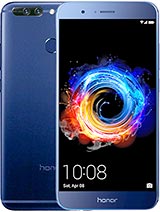 Huawei P9 Plus • Huawei Honor 8 Pro
If you are indeed willing to spend as much as EUR 750 on your next phone, you can pretty much take your pick from most of the mainstream flagship pool. The Samsung Galaxy S8 is still a month or so from being released, and even with this budget, it might be a bit of a stretch. However, a subsidized carrier deal will likely be within reach in most markets. Failing that, the S7 edge will only be getting cheaper. And the 5.5-inch, dual-curved, Super AMOLED, Snapdragon 820 flagship is not exactly pricey at the moment either. You could get it as low as EUR 550.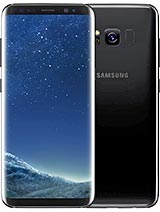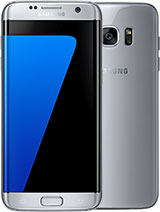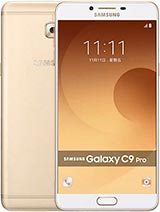 Samsung Galaxy S8 • Samsung Galaxy S7 edge • Samsung Galaxy C9 Pro
Things are looking even brighter over at camp LG. You might still have to wait a few more days for the G6 in most markets, but it does appear to be pretty closer to the P10 Plus price-wise. That's even without counting LG's generous pre-order bonuses. Its 18:9, 5.7-inch, QHD panel might just be a safe bet as far as futureproofing goes, now that we are on the brink of a new widescreen mobile revolution.
And if you are not exactly ready to make the leap to taller displays just yet, the LG V20 is an excellent alternative with its traditional phablet-style 16:9, 5.7" screen. It also has the added bonus of a secondary "ticker" display to play around with. Interestingly enough, these are all common traits it shares with HTC's latest high-end offer - the U Ultra. It is a pretty viable candidate to add to the list as well.
Of course, no proper list would be complete without the OnePlus 3T. The Snapdragon-powered smartphone boasts a 5.5" AMOLED screen and 6GB of RAM and yet resides in super-value niche of its own, priced around the EUR 450 mark. Of course, it only has a Full-HD screen when most flagships are in their second QHD generation.
While we're at it, why not Meizu and Xiaomi either? Their value offers are near impossible to beat.
Here's why. We said in the beginning that trouble will find you if you're looking for it. But Huawei's not your average trouble-maker, flagship-killer or cost-cutter - whatever it is you think best describes the likes of OnePlus, Meizu and Xiaomi.
Huawei's driven by ambition and only wants to compete with the best. Ambition is a good thing, it can take you to a nice place, but you can end up in bad places too.
Like a place where direct competitors have a dual-camera setup and wireless charging, more screen in less body, water-proofing, more processing power, and higher brand equity. Scary? We've got to give it to Huawei - they've obviously got balls too, next to the brains, the flair for design and the eye for detail.
The problem is, they're still the underdog compared to the likes of Apple and Samsung, yet they act like they are a part of this established elite. Oh well, maybe a little bit of arrogance is what one needs to get where they want to be.