Color modes
Now, Huawei (and potentially, Leica) acknowledge to some extent that the somewhat conservative Leica look may not be to everyone's taste. They have included an option for selecting punchier (Vivid or Smooth) color reproduction (though again, default is not bad at all). It's readily available, too, instead of being buried in the menu, so you can change it on a shot-by-shot basis.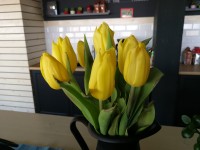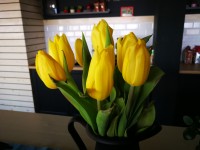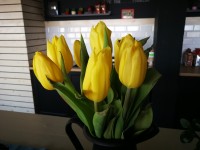 Normal sample • Vivid sample • Smooth sample
Zooming
Just like its little brother, the P10 Plus has some zooming tricks up its sleeve. Zooming is facilitated by those multiple frames that the camera captures all the time, which give it more data to work with than what you'd get from a single 12MP shot (or 20MP).
We tried upscaling and sharpening 12MP and 20MP 27mm shots to 50MP in our own software, and then cropping the center 12MP to match the 54mm field of view of the zoomed-in P10 shots. We couldn't achieve the same level of detail that the phone itself is capable of, which means there is a real benefit of using the 2x zoom.
As for the image quality when zoomed in - to 2x and up to even 3x - the pictures are excellent, with little to no loss in detail. It is worth noting, however, that this is still not true optical zoom, so at least some impact to quality is expected. Zoom any further than that (up to 10x with the latest firmware), and image quality will quickly go south.
Variable aperture and Portrait modes
Thanks to the depth information that the P10 Plus gathers from its two cameras, it can try to reproduce the blurred background of a proper portrait lens. The feature is accessed from the Wide aperture mode toggle and lets you simulate apertures from f/0.95 to f/16.
Even with the extra information, however, the effect is still mostly software-dependent. Results are thus fine overall, but it doesn't really take much pixel-peeping to find some oddly miss-blurred areas. Given the limitations, we give it a passing grade.
As we mentioned before, the new Portrait Mode is available on both the main and selfie snappers. It combines the Variable Aperture with Beautification and should offer Portrait shots with beautified faces and bokeh background effects. There is no live preview for the main camera, which is rather strange.
Anyway, you can adjust the level of beautification, while the bokeh strength stays the same across all shots.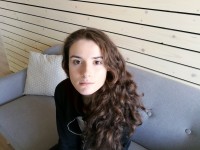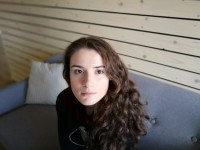 Regular sample • Portrait with beautify
8MP selfie shooter
Huawei didn't limit its camera efforts to the main setup alone. The Huawei P10 Plus is equipped with an 8MP f/1.9 front-facing snapper, complete with the Leica branding. Even though it is still fixed focus, it sounds great on paper and is an improvement over the Mate 9.
In terms of raw quality, our samples turned out great. Colors are nice, detail is plentiful, the photos are sharp and exhibit good dynamic range. Of course, there are some beautification filters here as well, if you really feel like "rouge-ing up" your portraits.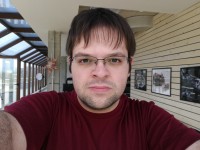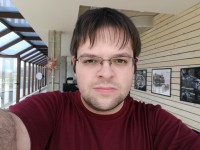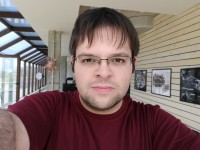 Selfie sample • Beautification to 5 • Beautification to 10
There is a selfie portrait mode as well. Since the front-facing camera is on its own, the algorithm is left to deal with depth perception with a lone vantage point. That likely explains why bokeh doesn't really come out great most of the time and the beautification sometimes eats parts of your face. Most of the samples we took were more miss than hit, so don't get your hopes as high as Huawei's marketing would like you to.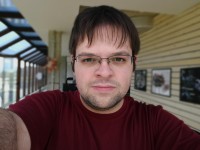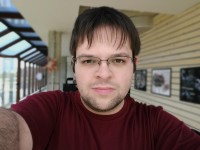 Front portrait sample • Beautification to 5
Panorama
Panorama shots taken with the P10 Plus are excellent. Detail is on par with still images; stitching shows no obvious issues, and exposure variation is handled smoothly. The dynamic range once again deserves praise.


Huawei P10 Plus panorama sample
Video
Huawei has definitely put some work into video capture to go along with the upgraded photo experience. Just like the P10 and Mate 9, the P10 Plus can record 4K video, using the H.265 (HEVC) codec. The consequences from this are two-fold.
On the positive side, the bitrate of 30Mbps is very low for 2160p footage, so files take up less space (compare that to the ~50Mbps MPEG-4 4K videos of most competitors). The downside is that YouTube still doesn't offer support for this standard, so we've uploaded the test samples on Vimeo instead.
We also observed some minor compression artifacts when we examined the P10 videos of our lab test charts. In real-life footage, however, we didn't notice any issues. Apparently, the algorithm doesn't like stationary uniformly gray objects. So while we do suggest you check out the video compare tool below, be aware that it's not strictly representative of real-world scenarios.
Going down to 1080p, you are back at h264, MPEG-4, which YouTube is more than happy to gobble-up. 1080p/30fps videos have a pretty standard bitrate of around 17Mbps, while 1080p/60fps is exactly double that. That does leave you with larger files per second of footage when shooting 1080p @60fps, compared to 4K@30fps. A little bit odd, but we'll take it. Audio is recorded in stereo at 192kbps, which is great.
4K videos are sharp and detailed and exhibit good contrast and pleasing colors. The dynamic range is quite decent, too.
Here is a quick demo of the optical image stabilization doing its job.
FullHD footage is simply OK, nothing spectacular, really. The good thing is that the smoother 60fps mode doesn't come at the expense of detail.
One thing we do have to mention, though, is that Huawei felt the need to include some electronic video stabilization as well. It only works in 1080p resolution and crops the video, as you would expect. That, however, is the least of its problems. Our P10 Plus review unit exhibited an almost constant "jello" effect while using it, both handheld and on a tripod. It is quite similar to a rolling shutter problem, but not quite the same kind of distortion.
Bottom line is, turning it on ruined all of our videos. We'd take the optical stabilization over it any time, so good thing it's always available.
You can also download the untouched video samples: 2160p (10s, 39MB), 1080p at 60fps (10s, 44MB), 1080p at 30fps (11s, 23MB).
And last, but not least, here is our video compare tool, where we've pitted the P10 Plus against the Mate 9 and Xiaomi Mi 5s Plus.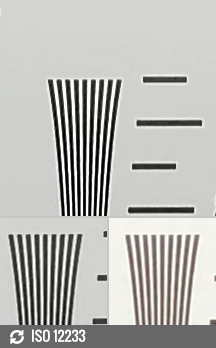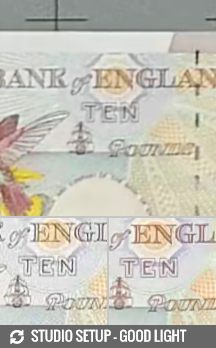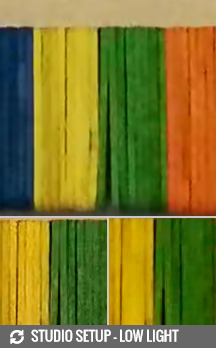 Huawei P10 Plus vs. Huawei Mate 9 vs. Xiaomi Mi 5s Plus in our video compare tool