Performance, smoothness
The P30 Pro is fast. It's also lag- and stutter-free. As it should be, given the flagship specs it boasts, and the price it launched at. But we don't just mean regular fast - this thing flies. Not only that, but it's incredibly smooth too. In fact, we're hard pressed to notice any difference in smoothness between this and a new flagship Pixel, or a recent OnePlus device, or one of the new high-end Xiaomis.
It's just that good, and it looks like Huawei has found a magic solution to making EMUI fast and smooth despite how heavy a skin it actually is. Whether that's down to the new EROFS file system, or the Ark compiler, both features introduced in EMUI 9.1 with the P30 Pro, we can't tell. But whatever the reason, this phone will not disappoint you when it comes to day to day smoothness and sheer speed. The experience truly feels like a premium one, every single time you use it.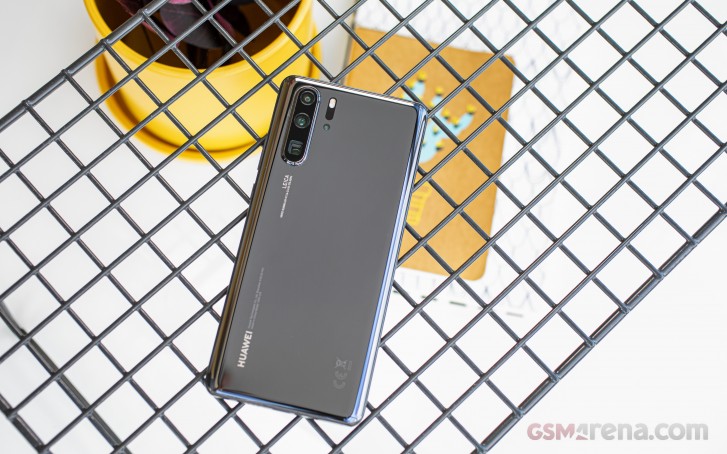 As always, we leave benchmark result numbers for our normal review, whereas in a long-term review we're dealing with a more subjective assessment, because raw benchmark numbers never tell the whole story. We feel it's important for you to get both sides of the story, in order to be able to have a truly informed opinion. Obviously though, all of the above should be taken with a slight pinch of salt as we can't accurately measure smoothness, so you pretty much have to take our word for it.
That said, we do handle quite a few devices here at GSMArena towers, more than any normal consumer would, so that's what we're basing our findings on. Compared to the Samsung Galaxy S10+, which was the previous smartphone to be subjected to a long-term review, the P30 Pro feels much smoother, with zero stutters or lag or perceived slowness no matter what you do with it.
There used to be a time in the mobile world when some people would seek out devices with software as close enough to 'stock' Android as possible, because back then a heavy UI skin on top of Google's code was synonymous with a less than ideal user experience - slow, laggy, stuttery, the likes. But both Huawei and Xiaomi have recently proven that this logic simply doesn't apply anymore, and in this day and age instead of uttering such blanket statements, every single UI overlay needs to be evaluated on its own. Surprising findings are likely.
Battery life
Battery life on the P30 Pro has been outstanding, there's no other word for it. This phone easily takes the crown for longest lasting device ever put through our long-term review process, and the gap between it and any other phone we've previously analyzed like this is huge.
Normally we'd be very happy with constantly achieving 5 to 7 hours of screen on time during one 12-16 hour day off the charger, and more than that is just great. But the P30 Pro has managed to give us 5 to 7, and sometimes even more hours of screen on time across two days of use with no charge in between.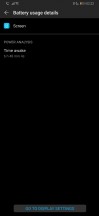 Screen on time over two days of use
That's crazy - the good kind of crazy. The screenshot above shows our record screen on time across two consecutive days of use, and as you can see we could still have pushed further if we didn't have to call it a day, with 18% juice still left in the battery. Below you can see a couple of screenshots taken after one day of use, with more than 40% left in both cases and around 5 hours of screen on time.
We're not sure what exact combination of hardware and software is used to make it so, but we have to commend Huawei for really focusing on longevity, long a pain point for all smartphone users.
But wait, it gets even better. On the off chance your use case would require a quick top-up during the day, the 40W charger that comes in the box will take the P30 Pro from zero to 70% in just half an hour, and you also have the added flexibility of wireless charging support. That's obviously slower at 15W but nothing to scoff at.
The battery life numbers above have been reached with our traditional usage scenario for long-term reviews. This involves primarily Wi-Fi connectivity, with an hour or two of mobile data each day and 30 minutes to an hour of GPS navigation using Waze or Google Maps. Bluetooth is always on and paired to a smartwatch, and we stream music for around one hour each day.
For what it's worth, we kept the P30 Pro in its default mode, because its stellar performance never made us feel like we needed to turn Performance mode on at any time. The phone offers a Power Saving mode too, as well as an Ultra Power Saving mode, but we've never had to touch those, which in itself is saying a lot about how well it's done, endurance-wise.