Conclusion
The P30 Pro is a very good phone that is rather hard to recommend at this point in time. Unfortunately it's impossible to talk about this device without getting into the political aspects of Huawei having been placed on the US "entity list", a move which effectively bans the Chinese company from working with US companies. That obviously includes Google. So far there have been two three-month reprieves, allowing Huawei to continue supporting existing handsets, including the P30 Pro, but things could change at any time.
That means the whole thing could be rescinded, if the US gets what it wants from the Chinese government in their ongoing trade negotiations, in which case it would stop using Huawei as a bargaining chip. Alternatively, the worst case scenario, which unfortunately doesn't seem implausible, is that the P30 Pro will, in a few months, stop receiving any software updates that come from Google. That means no big Android version updates - so no Android 10, unless Huawei manages to out that before the latest three-month reprieve expires. Also no Android 11, or 12, and no security patches that are implemented in Android by Google.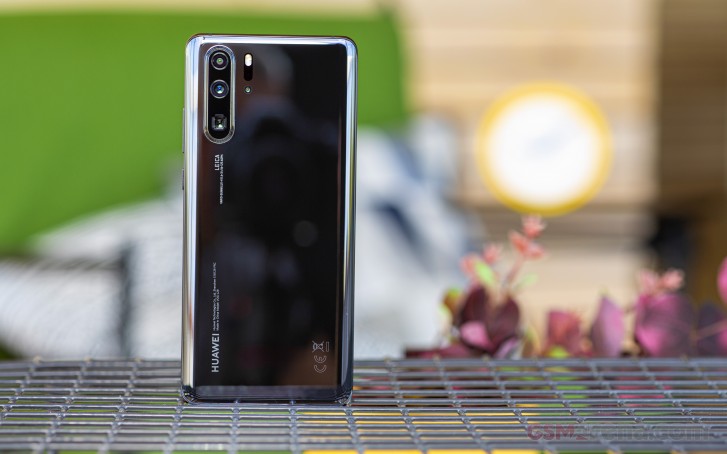 It's a really shaky situation, this, and it's unfortunate that it mars what is an otherwise outstanding smartphone. The P30 Pro does almost everything right, at least when you consider what most people expect from a top of the line handset these days. It has a great curved screen with very good palm rejection, top-shelf innards, amazing battery life, one of the best rear camera systems ever put in a pocketable device, and software that is fast and smooth.
Depending on which color version you get, its design goes from very good to dazzling, and we have absolutely no complaints about handling aside from how slippery it feels, but that's something almost all high-end smartphones these days suffer from. The IP68 water and dust resistance rating helps with peace of mind, the wireless charging support gives you an additional option for topping up, and the brick that ships in the box supports 40W fast charging. So not only will this phone go on and on and on, when you ever do need to charge you have the flexibility of picking between wired and wireless, but also the speed that comes with the former option.
On the other hand, while EMUI has grown up a whole lot in the past few years, it's still rather far from what one would call a consistent "stock-like" experience, and it has some quirks and bugs that may irk you from time to time. That's probably not a huge price to pay for what you're getting here in all other respects, so even die-hard fans of "stock" Android may learn to live with EMUI, in its 9.1 iteration as reviewed here, and perhaps even appreciate it for some of the ways in which it provides more options than Google's vision for the OS.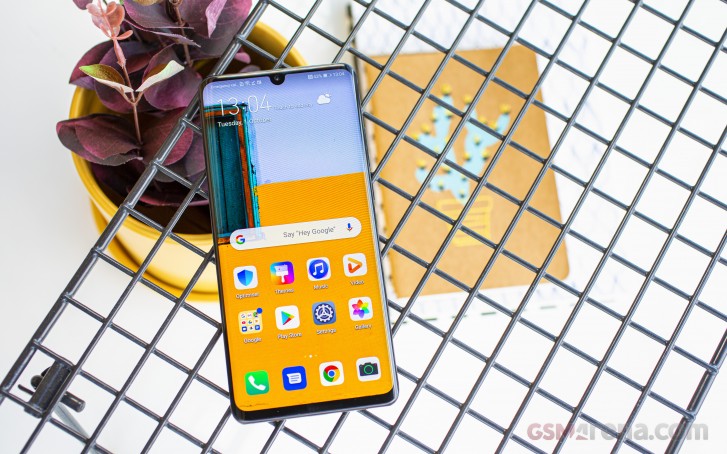 The P30 Pro isn't a cheap phone by any stretch of the imagination, but its price point even at launch was pretty much aligned with what Huawei's biggest competitors are doing. Whether the P30 Pro is actually "worth" all that cash is a philosophical discussion we're not going to go into, but because we've had so few frustrations with it over the time we've used it as our one and only smartphone for the purposes of this review, we think there's a high chance that you'll love it if you do end up buying one. That said, the whole political situation around Huawei pretty much means that despite how good it is right now, this can't be thought of as a future-proof smartphone.
So in the end if you do want to grab one, keep in mind that, as they used to say in web design, what you see is what you get - as in, be sure that you'd be fine with the software side remaining as it is forever. We're obviously hoping that the US-China trade deal negotiations will work out, and that Huawei will once again be allowed to do business with US firms indefinitely, because in the mobile world more competition has only ever been beneficial to consumers.
Even without all the latest political issues, Huawei hasn't had a real presence in the US, which means, when you also factor in how important carrier deals are over there, that consumers in the States are basically stuck, more or less, choosing between Apple and Samsung for high-end smartphones, like they've been when it comes to politics with the two-party system. This isn't to say Apple and Samsung don't make great devices - they do - but perhaps both companies would be driven to innovate even more had they been subjected to more competition in what is still one of the world's biggest markets for smartphone sales.
Pricing

These are the best offers from our affiliate partners. We may get a commission from qualifying sales.

128GB 6GB RAM
$ 334.78
$ 350.00
128GB 8GB RAM
$ 595.00
C$ 749.99
256GB 8GB RAM
$ 840.00
$ 1,549.00
Show all prices