Quad camera setup on a budget
Infinix has thrown a total of four cameras on the back of the Zero 8 and another two up-front. That's definitely a very PR-friendly number to have, especially on a budget phone. Not to mention, that it works well with the diamond geometrical design on the back of the Zero 8.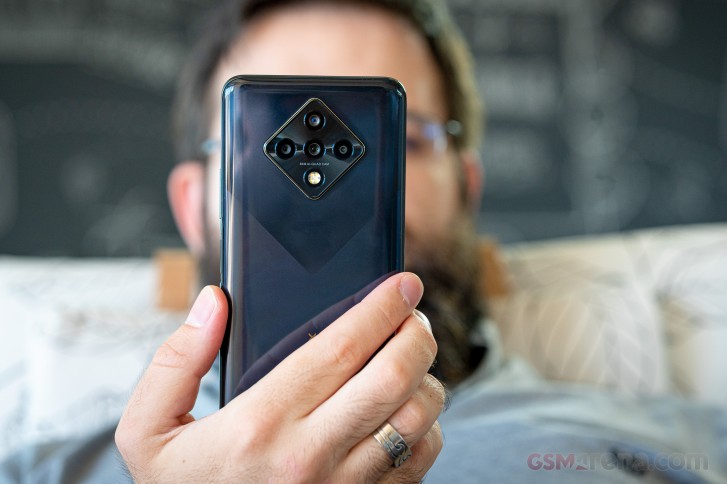 That's all fine and dandy, but Infinix is keeping a rather tight-lipped when it comes to camera particulars. We know, for a fact, that we have a 64MP Quad Bayer main camera at the helm. One with a size of 1/1.72 inches and 0.8µm pixels. Our best guess is that this should be the popular Samsung GW1 sensor. Though, the Official Zero 8 specs sheet lacks such information. There isn't even an aperture number. The phone reports f/1.9 in software, which we are going to have to believe.
The ultrawide camera is another mystery. We know it uses an 8MP sensor - 1/4.0-inch in size, with 1.12µm pixels. And that's about the extent of the info. While this mostly matches the specs of the Samsung ISOCELL S5K4HAYX sensor, powering the ultrawide camera of the Samsung Galaxy A41, we know that the ultrawide on the Zero 8 actually has autofocus! Color us surprised. That's not something you see too often and especially on a budget device.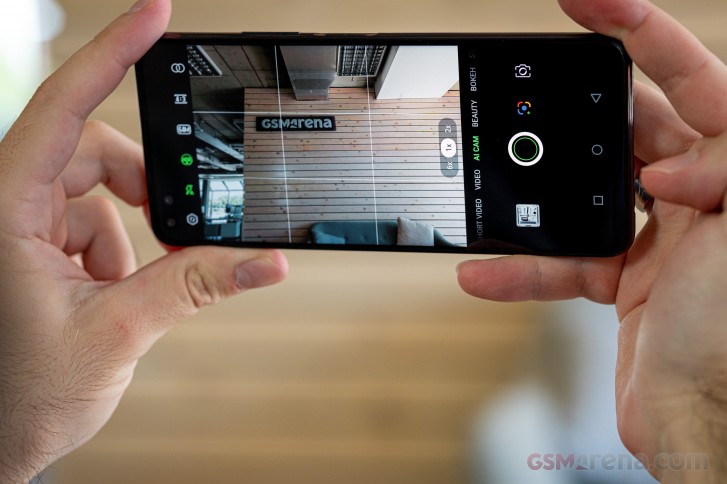 Beyond that, there are two extra 2MP cameras on the Infinix Zero 8. Info on these is practically non-existent. We can only imagine that at least one is a depth sensor. The other is listed as a macro unit by some sources. However, from our testing, we can confidently say that the Zero 8 rightfully leverages the autofocus capabilities of its ultrawide to do macros.
Making the entire camera information situation even more confusing and making us think that, perhaps neither of the 2MP cameras is particularly important in any way and is simply included for the same of camera count. Covering either one up does not seem to trip-up any camera mode in a perceptible way, so there is that.
The camera app on the Infinix Zero 8 is straight-forward and well organized. The "AI" part of the software comes down to scene recognition, as signified by the small icon on the viewfinder. It's far from the most sophisticated system we have encountered, but it seems to do a fairly good job identifying the contents of the shot.
We appreciate that things like the 64MP mode toggle and the HDR mode selector are front stage and center as quick toggles, instead of being buried in settings. Naturally, some of the toggles change according to the currently active camera. The ultrawide, for example, does not have 64MP mode. The same is true for the equally well-organized settings menu, which changed depending on which mode you launch it from.
Camera performance on the Infinix Zero 8 is a mixed bag. Naturally, there is quite a bit of expectations adjustement involved when going into a budget phone. Especially on that hasn't necessarily focused all of its efforts into the best possible camera experience, but has also splurged around for other things, like a high refresh rate display. That being said, modern Quad Bayer cameras have already proven their salt time and time again and are known to bring a certain level of hardware potency to the table. On top of that, again speaking strictly about hardware, Zero 8 also has the benefit of rocking autofocus on its ultrawide camera.
Starting with the main 64MP snapper, in its default auto AI camera mode, we get some 16MP stills, which can only be described as unimpressive.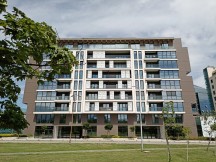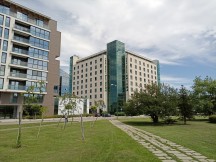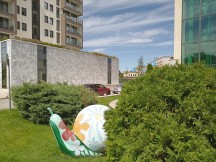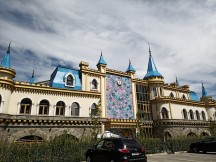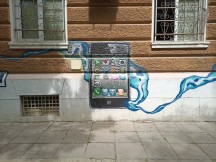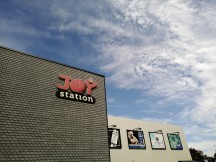 Infinix Zero 8 main 16MP camera samples
Shots are soft and very grainy. And it's not just uniform areas, like the sky or grass that are suffering. The issue is visible all throughout the frame. Detail in finer patterns is frequently lost. At the same time, the algorithm sometimes makes up some non-existent geometrical shapes of its own.
Dynamic range is a bit narrow, too. Colors are a bit more desaturated than what we would have liked to see. But that's definitely low on the list of issues we see here. HDR does have some positive effects on the main camera, recovering crushed details in the shadows. However, Auto HDR is not consistent enough and doesn't always kick-in when needed. Here are some shots from the main camera, with HDR forced to OFF.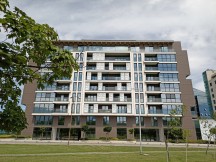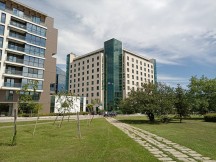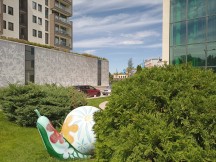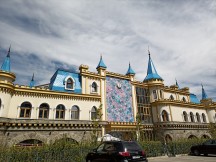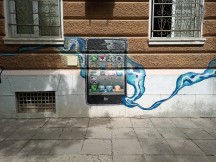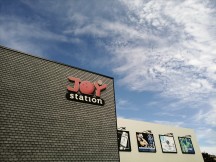 Infinix Zero 8 main 16MP camera samples, NO HDR
Moving on to the 8MP ultrawide camera, we get a perfect visualization of our biggest issue with the camera experience on the Infinix Zero 8 - inconsistency. Compared to the main camera, colors here are totally different. Frankly, we like the more-vibrant color science of the ultrawide a bit better. The main point, however, is that there is room for improvement and a more unified look and feel is one thing that could use work.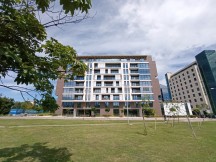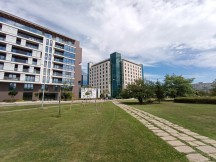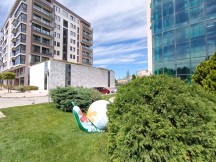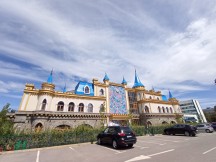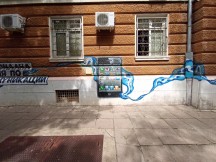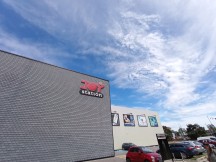 Infinix Zero 8 ultrawide 8MP camera samples
Shots from the ultrawide still look quite soft and grainy. However, both are on a much more acceptable scale here since we are talking in ultrawide camera terms. Dynamic range is even more limited and the 8MP snapper on the Zero 8 has a clear tendency to frequently overexpose. HDR helps noticeably more here than it did for the main camera. Even its auto triggering mode is a bit more accurate. Here are some shots with no HDR.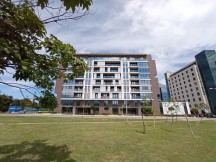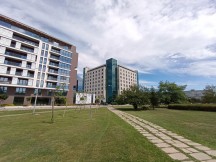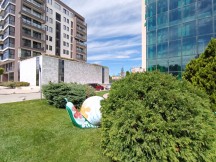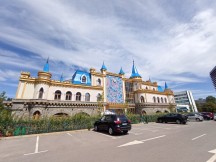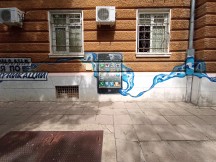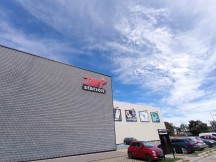 Infinix Zero 8 ultrawide 8MP camera samples, NO HDR
By default, ultrawide shots go through an algorithm that crops away some of the frame and does its best to straighten-out the objects the in frame. The one on the Zero 8 does a fairly competent job, which we can appreciate from these ultrawide samples, taken with the correction toggled off.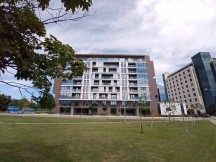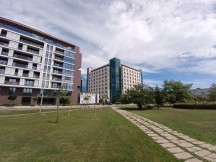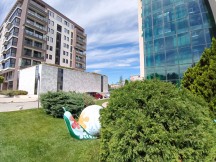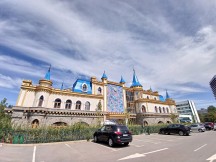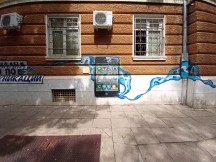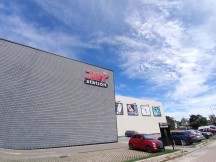 Infinix Zero 8 ultrawide 8MP camera samples, no distortion correction
Although there is no dedicated telephoto camera on the Zero 8, it still offers a 2x toggle, alongside the regular digital zoom. That's not to say that the 2x isn't digital. It is, entirely so. There is some upscaling involved, as well, since the shots still come out in 16MP.
The automatically-applied amount of sharpening is a bit more heavy-handed in zoom mode, though, which might not be to everybody's taste. Even so, the results don't look too bad. As long as you don't pixel-peep, they are perfectly usable.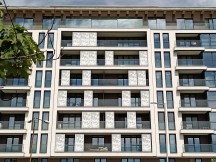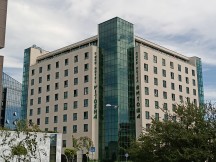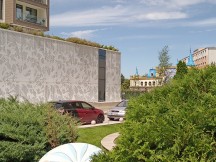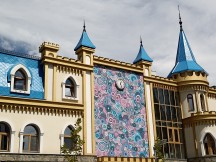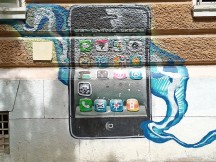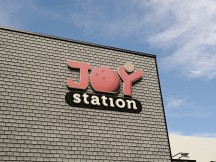 Infinix Zero 8 2x zoom 16MP camera samples
You can capture shots in the native 64MP resolution with the main camera of the Infinix Zero 8. Many Quad-Bayer camera implementations tend to offer that feature and in most cases, the small gains in detail are not worth dealing with the hassle of bigger files, slower capture times. Not to mention that Quad-Bayer sensors are really not meant to be used in this manner, without pixel binning.
However, on the Infinix Zero 8, in particular, there could be some solid justification for using this mode, over the standard, in some cases. Particularly, when you want a sharper-looking photo overall, with better defined finer details. In regular mode, the Zero 8 muddies a lot of the finer details with its soft reproduction, toggling 64MP mode on is actually a viable approach to addressing that issue.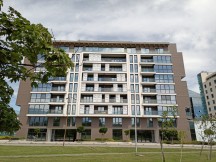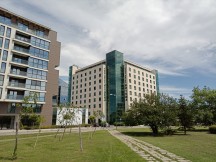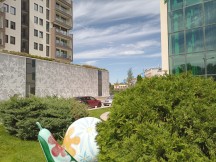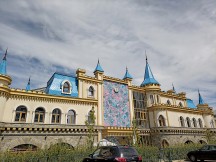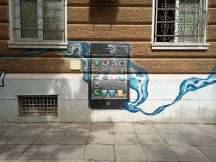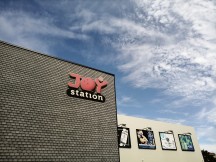 Infinix Zero 8 main 64MP camera samples
However, noise tends to get worse in 64MP mode, which is expected. You have to deal with bigger files. On the plus side, the Zero 8 tends to capture 64MP stills rather quickly. There is very little delay, compared to what we have seen on other Quad-Bayer phones.
Interestingly enough, 64MP mode is available in 2x zoom mode, as well. That means that there is even more upscaling involved to get the final shots. The more heavy-handed sharpening algorithm does tend to mask a lot of the upscaling issues, though. Again, depending on what you end-goal is, there is a point to be made about using 64MP mode, even for zoom shots.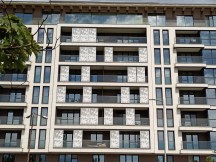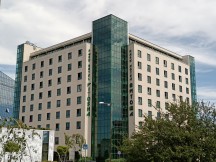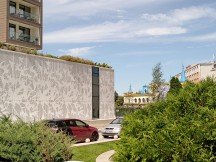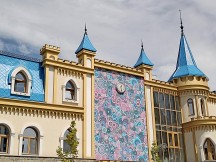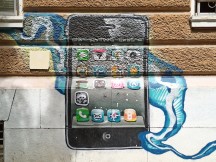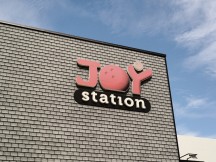 Infinix Zero 8 2x zoom 64MP camera samples
The Infinix Zero 8 can do portraits. Thanks to a dedicated depth sensor, these look very nice. The depth effect is convincing and also adjustable in the camera app.
Subject detection and separation above average, with just the occasional mistake here and there and mostly with very tough areas, like hair. Non-human subjects work surprisingly well too.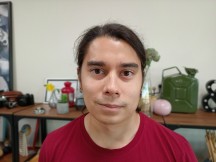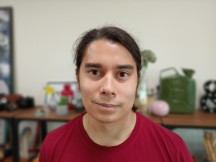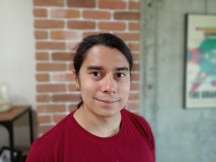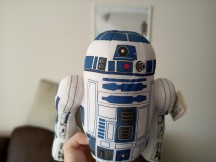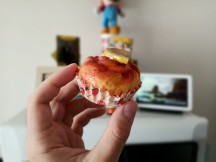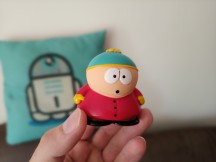 Infinix Zero 8 portrait samples
Macro mode is one of the highlights of the Zero 8 camera experience. Like we mentioned, these are actually leveraging the autofocus capabilities of the ultrawide camera. Hence, the resulting shots are 8MP big. Already better than what a 2MP or 8MP dedicated fixed-focus camera would have delivered. These look great, with plenty of depth and the benefit of the more vibrant color science of the ultrawide.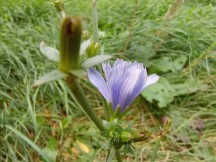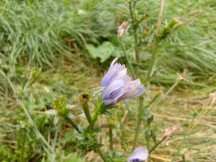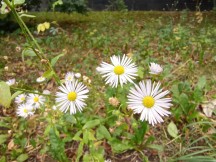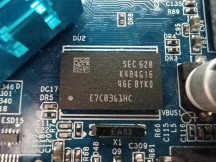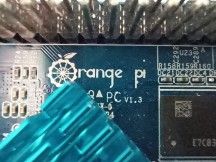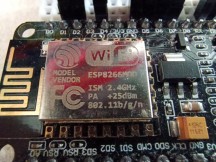 Infinix Zero 8 macro mode samples
Before we move on to other tests, here we have the main 64MP camera of the Infinix Zero 8 in our extensive photo compare database. We include entries in both 16MP mode and 64MP mode for your pixel-peeping pleasure.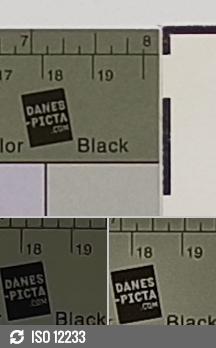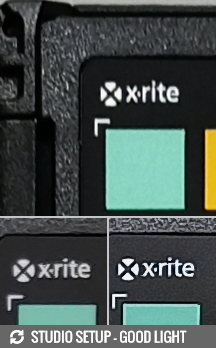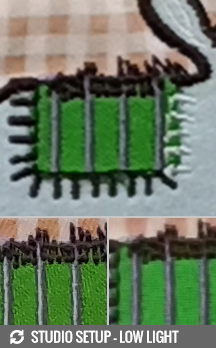 Infinix Zero 8 against the Xiaomi Redmi Note 9 Pro and the Xiaomi Redmi Note 8 Pro in our Photo compare tool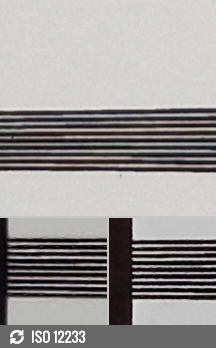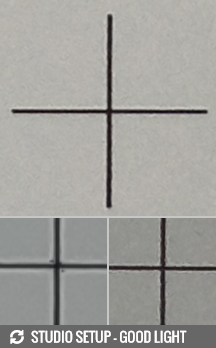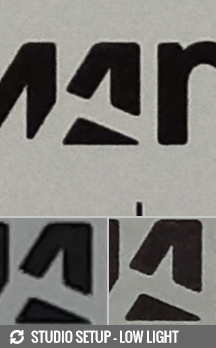 64MP: Infinix Zero 8 against the Xiaomi Redmi Note 9 Pro and the Xiaomi Redmi Note 8 Pro in our Photo compare tool
Video camera quality
The Infinix Zero 8 can capture video at up to 4K@30fps on its main camera. That includes both 1x and zoomed 2x mode. You also get 1080p@30 and 1080p@60fps. The 8MP ultrawide is naturally limited to FullHD video. All of these get saved in h.264 format - AVC video, with 48kHZ AAC audio. The latter is just mono, though.
Videos look a bit underwhelming at maximum resolution. Colors are rather dull, but the main issue has to be the limited dynamic range. Shadows get absolutely crushed. The video is also rather susceptible to vibration. The wind in these samples is obvious. However, this is with stabilization turned off.
Dropping the resolution down to FullHD produces competent enough results, compared to 4K, but not really impressive in absolute terms. Same exact issues apply here, but with less detail. We checked bitrate as well and that's not the problem here.
Since there is no dedicated telephoto camera on the Zero 8, it is natural that 2x clips exhibit the exact same characteristics. To the phone's credit, these are usable, though.
The ultrawide camera produces noticeably softer and noisier footage, but its colors are livelier.
The Infinix Zero 8 offers EIS on both of its main and ultrawide cameras. It is called "Anti Video" inside the app and that's not even a joke. Silly translation issues aside, it works great with both cameras. You can see it in action for yourself. The only real limitation is that it caps resolution on the main camera to FullHD.
Here is the Infinix Zero 8 in our video compare database.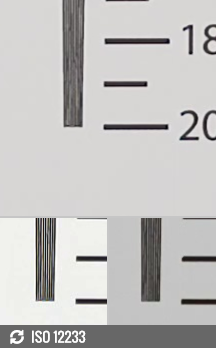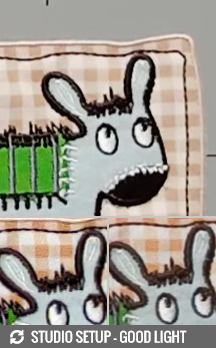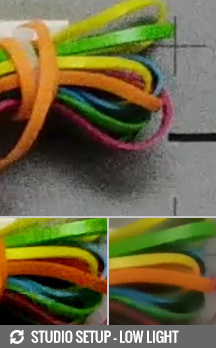 Infinix Zero 8 against the Xiaomi Redmi Note 9 Pro and the Xiaomi Redmi Note 8 Pro in our Video compare tool
Selfie camera quality
The selfie camera setup on the Infinix Zero 8 is quite potent. The main 48MP camera here is also a Quad-Bayer unit and produces 12MP shots. These look great, with a lot of detail, great colors, and sharpness. Honestly, they leave little to be desired, outside, perhaps, flagship-grade features, like autofocus.
Auto HDR detection for the selfie cameras on the Zero 8 is also spotty at times. When it does kick in, it typically has a very noticeable, positive effect on shots. Especially those involving bright backdrops and shadows on facial features. Here are some HDR OFF shots for comparison.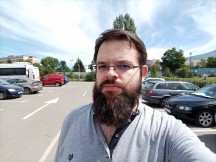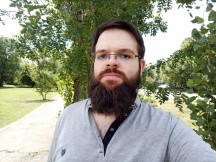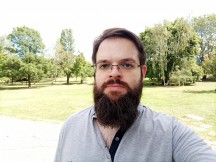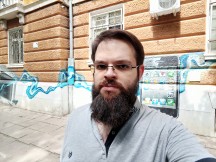 Infinix Zero 8 12MP selfies, NO HDR
In comparison, the 8MP ultrawide secondary selfie snapper, once again, falls a bit short. Especially in the dynamic range department.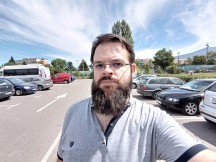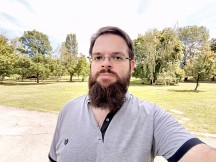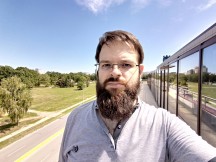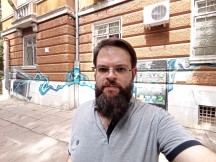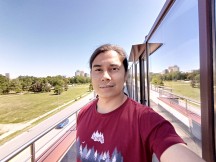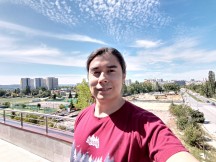 Infinix Zero 8 ultrawide 8MP selfies
HDR is practically vital here, so just leave it on. Again, a few shots with HDR off, for comparison.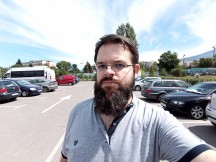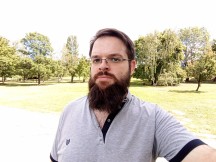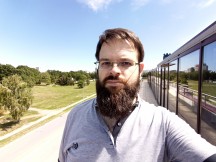 Infinix Zero 8 ultrawide 8MP selfies, HDR OFF
Portrait shots are a thing on the selfie side, as well. Unlike their main camera counterparts, you don't really get any settings here. Just frame things right until the algorithm picks up your face properly and shoot. Of course, results aren't as good as with the main camera, but do manage to look rather convincing.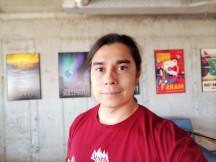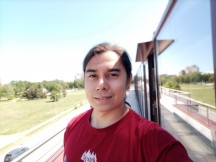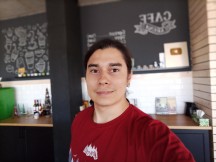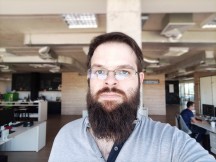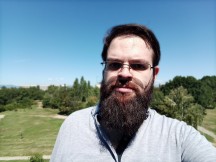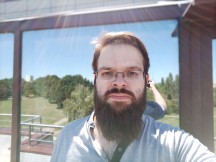 Infinix Zero 8 selfie portraits
Video capture is, naturally, a thing on the selfie cameras, as well. The bigger 48MP one, in particular, can do 4K@30fps. It looks very impressive. Especially in terms of detail.
Of course, you can't have unrealistic expectations here, since the dynamic range isn't amazing and it is a fixed-focus unit. Even with these limitations in place, the results are still very impressive.
Dropping the resolution to FullHD kills a lot of detail, so we wouldn't recommend it. Unless, of course, you are bumped-down by enabling EIS on the selfie camera. It works surprisingly well, even if the crop in the frame is a bit tight.
The 8mp ultrawide can do 1080p@30fps, regardless of whether you are using EIS or not. Here is a stabilization comparison for it. We frankly see very few cases, if any, when we would opt for the wide camera for video purposes, instead of the very impressive main one.
Low-light camera quality
The Infinix Zero 8 struggles a fair bit with low-light photography. Shots generally come out a bit noisier and softer than we would have liked to see. Even so, if you refrain from pixel-peeping, the main Quad-Bayer snapper produces perfectly usable results.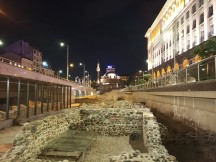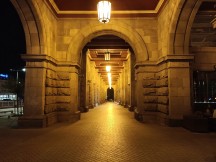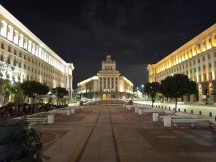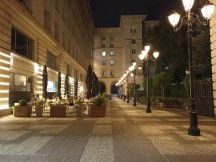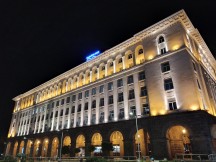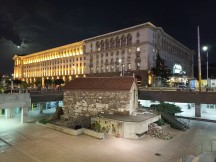 Infinix Zero 8 main 16MP low-light camera samples
Things to be mindful of is the tendency of the camera to really blow-out lights. This can generally be counteracted with some careful manual spot exposure. Also, the Zero 8 is prone to focus hunting in low-light.
Once again, 2x zoom shots, taken from the main camera, exhibit pretty much the same qualities as their regular, 1x counterparts. The more heavy-handed approach to sharpening here almost works in their favor.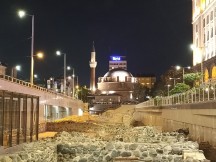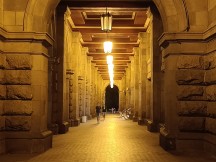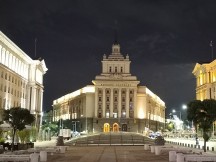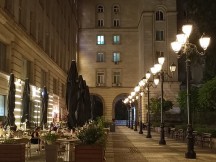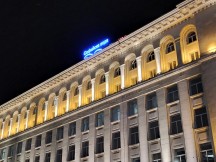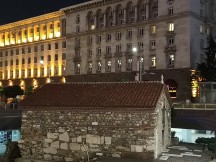 Infinix Zero 8 2x zoom 16MP low-light camera samples
Here are some shots from the main camera in 1x and 2x mode in 64MP mode.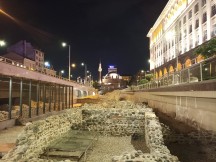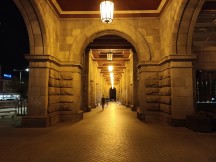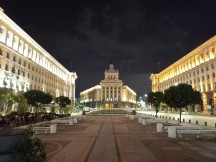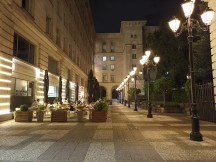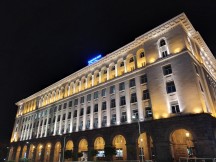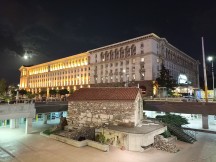 Infinix Zero 8 main 64MP low-light camera samples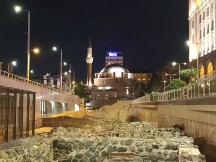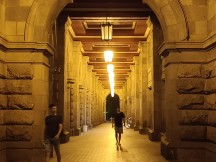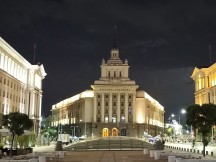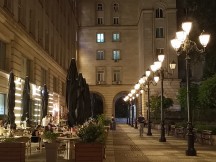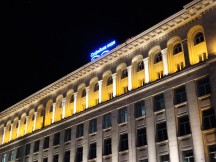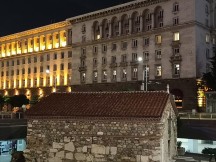 Infinix Zero 8 2x zoom 64MP low-light camera samples
The ultrawide camera really struggles to produce a competent shot in low-light conditions. Still looks particularly soft. Plus, autofocus on the ultrawide gets really thrown-off by the lack of light. You need to be really careful to not end with a straight-out of focus shot.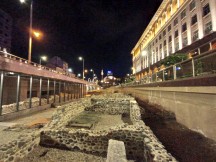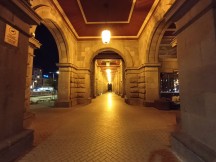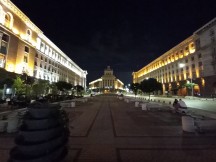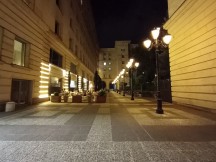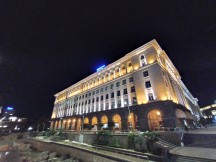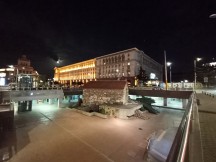 Infinix Zero 8 ultrawide 8MP low-light camera samples
The Infinix Zero 8 has a dedicated night mode. It only works on the main camera and doesn't really offer any options. That's quite unfortunate, since we were hoping that it would be the saving grace for the otherwise underperforming ultrawide.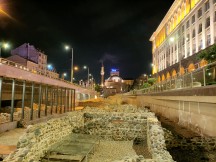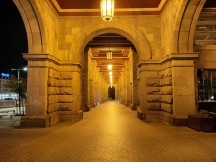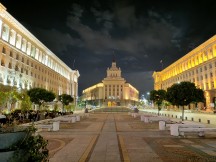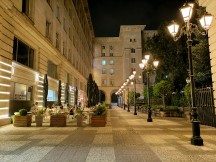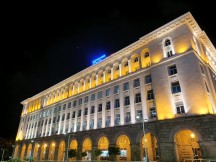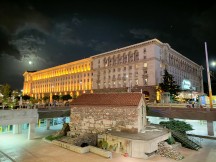 Infinix Zero 8 main 16MP night mode samples
We have to say that night mode really makes a noticeable difference. It produces consistently better results than simply using the main camera. The capturing and stacking process is surprisingly snappy.
Low-light selfies are not something to phone home about. Most of the texture and fine details is generally lost here. Even so, the Quad-Byer main snapper definitely holds it own. It's more than adequate for a budget phone.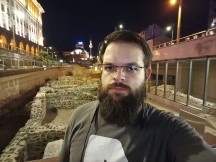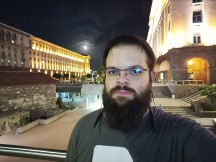 Infinix Zero 8 selfie low-light samples
Ultrawide selfies look vastly different and you can clearly see the algorithms struggling hard to combat noise and the limited dynamic range and leaving a lot of softness behind in the process. We would shy away from this camera in low-light.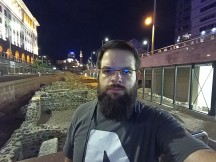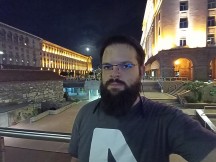 Infinix Zero 8 ultrawide selfie low-light samples
Night mode is available for selfie shots as well. Unfortunately, once again, it only works on the main camera and not the ultrawide. Too bad, really, since it does an impressive job. Well, skin texture and finer details still get lost more often than not, but it is definitely worth waiting through the night mode shot for the better and more balanced exposure alone.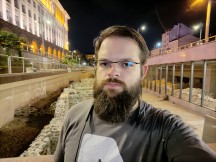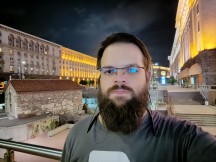 Infinix Zero 8 selfie night mode samples
Finally, we also took a quick low-light video at 4K, with EIS turned OFF and without a tripod. So, pardon any small shakes. It's a bit noisy, and light sources are causing the Infinix Zero 8 quite a bit of trouble. Beyond that, though, it is surprisingly usable, with plenty of detail.
It is worth noting that the camera app appears to have some automatic behavior that disables the 4K resolution options from time to time. We believe it could be related to low-light conditions, though that doesn't really make much sense. Perhaps it's a bug. Just putting it out there.