Competition
Infinix is not really a major player on the international scene. The company has a solid history behind its back and a strong presence and plenty of fans, just seemingly limited to a few key markets. The company's strongest markets are Egypt, Indonesia, and Nigeria but they've recently started a push on the Indian market.
The MSRP for the Infinix Zero 8 is around $250, which is the price we would base our pool of competitors on. However, it is worth noting that, for now, at least, the Zero 8 is shaping up as a local release, with limited availability. Getting hold of one outside these markets will likely be a major hassle and will probably pile some import and customs fees on top.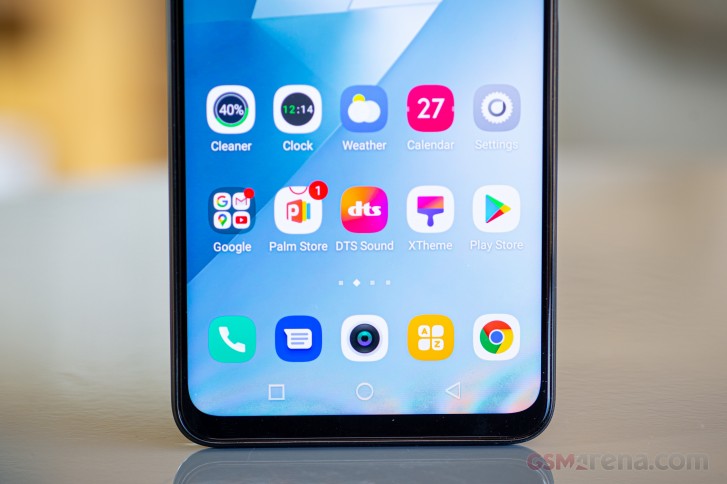 As you can imagine, this price point is an actively contested one, and there is plenty of choices. Samsung actually has at least a few viable devices, part of its ever-growing A and M families. The Galaxy A51 packs similar hardware to the Infinix Zero 8, including a four-camera setup, with a Quad-Bayer main snapper. Plus, a major draw here is the Super AMOLED panel. It's not a fast one, and only does 60Hz, but the benefits in color and contrast are obvious. You won't be getting quite as potent of a battery and charging setup, though. And the Galaxy A51 could be pushing the limits of our budget.
Keeping that in mind, if you can get your hands on a Galaxy M31s, it seems to offer even better value for money, rocking the same overall internals, but with a higher-res 64MP main camera and a bigger 6,000 mAh battery, with faster 25W charging. That one seems only to be selling in India at the moment, though.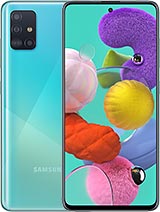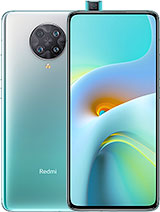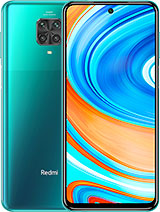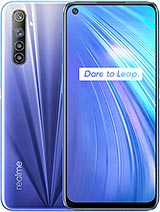 Samsung Galaxy A51 • Xiaomi Redmi K30 Ultra • Xiaomi Redmi Note 9 Pro • Realme 6
Xiaomi has more than a few devices to offer. If you can get your hands on a Redmi K30 Ultra, it seems to offer the best, all-round value, including things like an AMOLED panel with 120Hz refresh rate, a quad-camera setup with a 64MP Quad-Bayer and a dedicated telephoto and a 4,500 mAh battery, with 33W charging, just like the Infinix Zero 8. Sadly, it is also somewhat limited in availability and pushing the budget a little.
The Redmi Note 9 Pro might be easier to acquire, but it does come with quite a few sacrifices, the OLED panel, 5G and the telephoto. At that point, it might be better to go for some extra savings with the Redmi Note 9 or look into the slightly older, but better value Redmi Note 8 Pro. Not an easy decision there.
Navigating Realme's lineup is hardly any easier. The Realme 6 stands out as a very close match to the Infinix Zero 8. It also has a 90Hz IPS panel, the MediaTek G90T chipset, a quad-camera setup, including a 64MP main snapper and an 8MP ultrawide, a similarly-sized 4,300 mAh battery, with 30W charging and very solid battery endurance.
That being said, if maximizing battery life is a big priority for you, it might be worth it to live with a few other hardware compromises, but got for the Realme C15 and its massive 6,000 mAh pack. Depending on local availability and how low you want to take your budget, the Realme C12 is also worth a look and so is the C11. All of them are very similar.
Honorable mentions on the competitors list include the Nokia 5.3 and the vivo Y20.
The verdict
Infinix devices are not a common sight around our parst. Neither are they available or popular on an international scale. In practice, the brand has managed to carve-out good market shares and make a name for itself in some particular markets such as Egypt, Indonesia, and Nigeria and now they are making a push in India as well.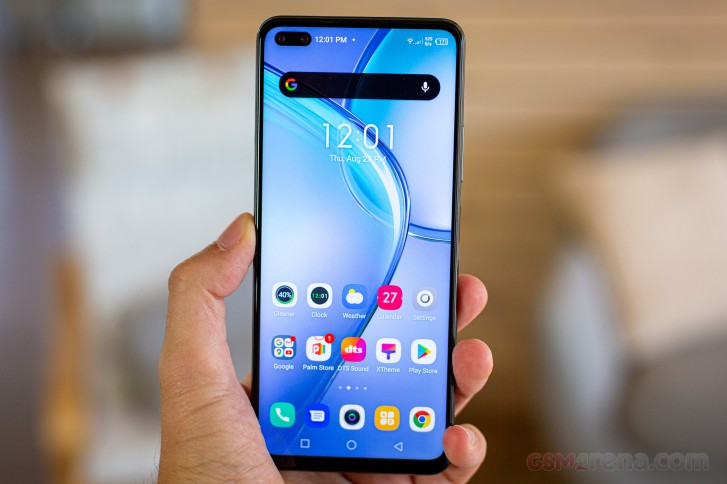 You still get proper Google services but the software experience is quite different with some of it specifically tailored to the needs of local markets. This includes things like system-level WhatsApp integration, various support and service apps for after-sales care, and a slew of alternative app markets and game launchers baked-in. All, likely, reflecting the needs and preferences of local users.
The unfortunate flip side of this 'market tuning' is the unusually high volume of ads and sponsored content, pre-loaded as part of XOS7. A practice that has become mostly unacceptable to Western and global audiences in the last few years, but is still a perfectly valid way of bringing costs down and additionally subsidizing the cost of any handset.
Put all of this together and you end up with an Infinix Zero 8 which clearly brings a lot of value to the table, but does so with a distinctly local-market flavor. Clearly a strategy that is working for Infinix and nothing to scorn or really complain about.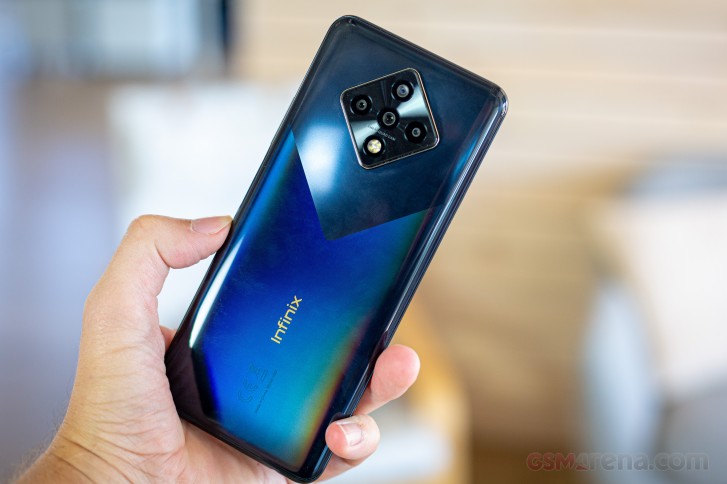 At the end of the day, the way the Zero 8 is created, customized and even marketed appears pretty specific and almost foreign from a global viewpoint. As such, we find it hard to really outright recommend it. Getting it outside of its designated markets won't really be worth the hassle. If, however, it is available in a store near you, with all of its local customization, warranty and after-sales care, there is a lot of value to be had with its current feature set.
Pros
Sturdy plastic build and unique geometric design on the back.
Snappy fingerprint reader, 3.5mm jack, two SIM slots and a microSD one.
Optimal performance is extracted from the MediaTek Helio G90T chipset. The Zero 8 does heat-up quite a bit under load, though.
Excellent battery life even in 90Hz mode. Impressively fast charging.
Once cleaned-up, XOS7 becomes pleasant to use and we enjoyed its unique features.
Autofocus on the ultrawide camera is a nice surprise.
Night mode and 64MP capture work surprisingly well.
Impressive selfies from the 48MP camera.
Cons
Sluggish screen pixel response times lead to smearing in 90Hz mode. Low max brightness level and sub-par color accuracy. Dubious HDR10 support.
The single loudspeaker is unimpressive in both loudness and quality.
Huge amount of pre-loaded apps generate a lot of notifications and ruin the out-of-the-box user experience.
Largely unimpressive camera performance.