Full camera shootout
Apple iPhone 8 Plus vs. Samsung Galaxy Note8 full camera shootout
Final words
We looked at the images (loads of them) and then we looked at the videos (fewer of those, thankfully) and then we looked some more and concluded that the iPhone 8 Plus and the Galaxy Note8 are a couple of superb camera phones. So what else is new...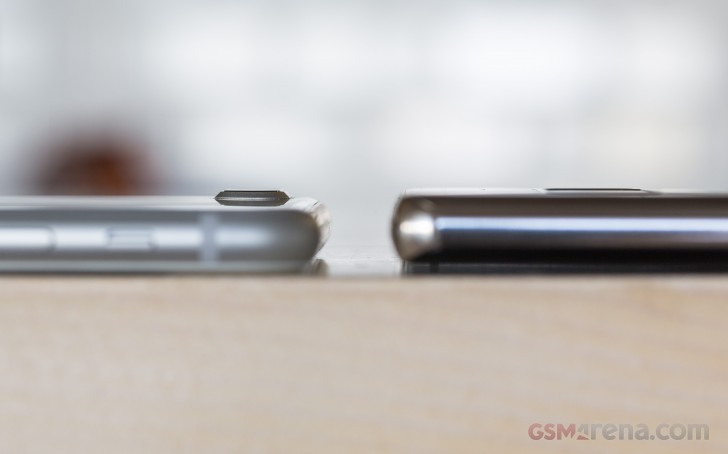 We observed certain differences here and there, most of them predictable and expected. Those can tip the scales in either direction, depending on where your memory-capturing priorities lie, but that's really only a consideration if you're not fully committed to one platform or the other.
If you're more open-minded than that, and you're picking up a phone on camera prowess alone - then we can talk.
In our experience, the Galaxy Note8 is the overall superior phone for still photography, both wide and tele, if only just. It's got more mature noise suppression, higher contrast, and a minor edge in dynamic range too. The more vibrant colors could be a little over the top on some occasions, but generally give the Note's images more pop straight out of the phone.
The iPhone isn't half bad either, obviously, and we particularly appreciate Apple's choice to give colors a boost, compared to the lifeless output of last year's models. The 8 Plus takes lovely photos itself, it's just that the Note is that little bit better.
That's not counting the iPhone's Portrait mode, a notable win against the Note's Live focus in creating the illusion of SLR-like bokeh. The Note is trying, but the iPhone can fool you better.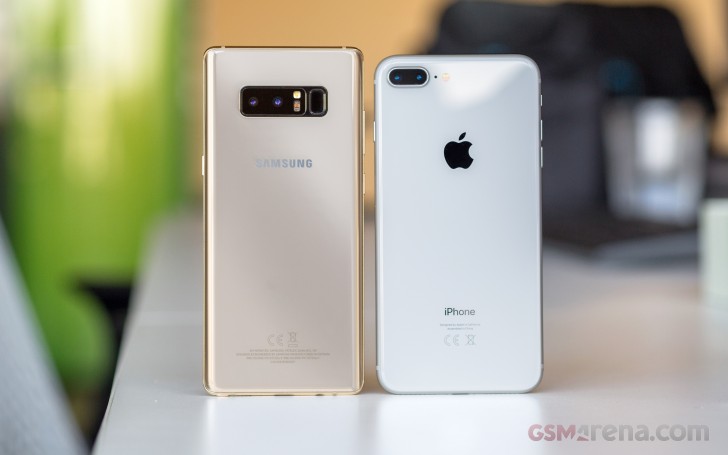 In low-light, however, there's no fooling anyone - the Note does a finer job with detail, while containing noise and keeping color saturation from dropping unpleasantly low. The telephoto shooters on both phones are similarly dismal in low light - it's hard to be otherwise, when it's actually the wide cameras digitally zoomed in to cover the narrower field of view.
Switch to video, and things take a turn - in good light, we'd go with the iPhone for video capture. 4K at 60fps is probably an overkill, and not everyone has the computer hardware at home to play those videos smoothly, but the option is there. The newer, more efficient, encoding is welcome too, even if its compatibility is yet to reach H.264 levels.
But the thing is, regular 2160p and 1080p footage is cleaner coming out of the iPhone, with more pleasing colors and overall more natural processing. The Note8 counters with better stabilization in telephoto videos - that optically stabilized long lens is hard to beat. It's also the only phone here that records stereo audio - seriously, Apple, about time!
Low-light videos are more of a tie in our book. The Note8's footage is a lot more detailed, but also quite noisy, to the point of being distracting. The iPhone's videos may be softer, but pixel-peeping aside, they look better overall.
So, yeah - it's easy. If you're generally an iPhone user, get the iPhone 8 Plus. If you're an Android user, get the Galaxy Note8. Both of these have amazing cameras. If you're not tied into one ecosystem or the other, look at some images and videos like we did, and pick the one that better matches your expectations. We'd stick with the Note for stills (our blind vote revealed our readers favor it too), and the iPhone for video. The reality is both are awesome cameraphones so perhaps you should make your pick based on a wider assessment of the phones' qualities beyond their cameras.