Conclusion
The Optimus L7 really catches the eye. With its large, bright screen, slim 8.7mm waistline, and pleasantly-textured back panel, it is a very comfortable phone to hold in hand. The interface is littered with cool transitions and effects, and the presence of all those nifty Ice Cream Sandwich optimizations are a welcome sight. It comes with Gorilla Glass and a hefty 1700 mAh battery.
When you look under the hood however, things are not nearly as pretty. The single-core 1 GHz processor may have been great a few years ago and maybe good enough last year, but nowadays it seems that it's go multi-core or go home, at least as far as ICS smartphones are concerned. More often than not the phone keeps up with what you're trying to do, but performance hiccups are not too rare a sight, especially when you're trying to do multiple things at once and that's really damaging the whole experience. And let's not forget the particularly bumpy ride that is web browsing on the L7.
And having a good-looking (but laggy) phone tends to hurt in one place most of all: your wallet, which brings us to the retail cost of the Optimus L7. Right now, you can find it for about €250 in most markets. While this is a definite midrange price point, the question is whether the LG Optimus L7 is a definite midrange phone. For this device, it's not as cut and dry as usual; while the screen size and design bring it up, the processor and performance bring it down.
Should you get the L7? If you value design and build quality, you should definitely consider it. If you value performance, then check out one of our recommendations below.
One of the biggest selling points of the Optimus L7 is the inclusion of Ice Cream Sandwich. Finally, the performance and optimizations of the latest Android build, with the quality of LG design and customizations. While it didn't turn out to be quite like all that, it really is one of the few midrange devices with ICS capabilities. One of the other few is the HTC One V. It also has a 1Ghz single-core processor (but of a different architecture), 512 MB RAM, and 4GB of storage, but felt a bit snappier in real life.
The One V has a smaller 3.7 inch display, but has the same 480 x 800 resolution, which results in better pixel density. Video recording enthusiasts might appreciate the 720p recording as opposed to the L7's measly VGA quality, but you lose the front-facing camera.
If Android 4.0 is not a must, Sony offers several better-performing devices in the lower-midrange. The Xperia U and Xperia sola each have a dual-core 1 GHz processor, which handily beats the Optimus L7 in benchmarks. They have 720p video recording, and the Xperia U even has a front-facing camera. At 8 GB each, they offer more internal memory than the L7, but both have smaller screens. The Xperia sola currently costs as much as the L7, while the Xperia U will even let you save about €40, but you lose the memory expansion option.. Also, Sony plans to update their Xperia line to ICS this summer.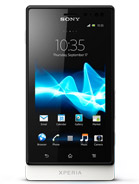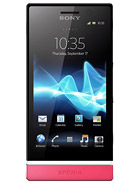 Sony Xperia sola • Sony Xperia U
Samsung also offers a few great non-ICS alternatives in the midrange market. The Samsung Galaxy Ace 2 with its dual-core 800 mHz processor absolutely flies even on Gingerbread. It has 720p video recording and a front-facing camera, as well as 768 MB of RAM. The 3.8 inch screen shares its resolution with the Optimus L7 LCD, although at 10.5 mm the Ace 2 is significantly thicker. The Galaxy Ace 2 will be able to match the L7's price in most markets.
The reality is it's impossible to find a phone that offers both a large screen and thin profile at the Optimus L7 price point, let alone one with Android 4.0 to boot. LG had to skimp on something to offer such a price-conscious package, and that something turned out to be the chipset. The phone performs most tasks adequately enough, with ICS optimizations doing their part, but the processor struggled at times, particularly in the web browser. All-in-all, if you value looks and a screen size over performance and can stand the occasional lags, and the lack of 720p playback and recording don't bother you, then the LG Optimus L7 is right down your alley.