Conclusion
Fashion phones are usually not the easiest around to recommend. And we guess we're way past the point of spoilers, so there it is. We liked the Prada phone by LG 3.0. This isn't about whether or not we'd put in a good word for this phone - it's who to recommend it to.
How well the previous two did on the market is beside the point. We're not sure about the Prada-wearing QWERTY messenger, but the original Prada phone by LG was very popular, and deservedly so. This time around, there seems to be too much complication. Now, how much is too much? The problem with this phone is it's too smart for the job. And not smart in the French or Italian sense. It's the Android vernacular.
People buying the Prada phone by LG 3.0 are more likely to be interested in a Prada Bluetooth headset and a Prada leather pouch than in getting an advanced task killer off the Android market. And they'd probably turn down an ice-cream sandwich in favor of Stracciatella gelato.
From where we stand, the Prada phone's biggest problem is credibility. You may as well be buying the dual-core processor and the 800-nit 4.3" Nova display. Good luck telling people not to look at the logo. Prada will be all they see. Even we find it hard to believe that this, of all droid handsets, is such a good cameraphone. Trust us, it is. It's shockingly good.
So, it's a reasonably powered smartphone, a great cameraphone and a fashion phone. You'd expect the combo to cost a small fortune. But guess what -- it doesn't. More than €500 at launch is a hefty price tag but not that far away from its Android competitors.
Of course, there are more sensible buys at this point. You'd be saving quite a handful on a Samsung Galaxy S II or the super-slim Motorola DROID RAZR. The latter is based on the same chipset as the Prada 3.0, but the CPU is clocked higher at 1.2GHz. It flaunts an AMOLED screen and ups the resolution to qHD. The Samsung Galaxy S II hardly needs much introduction. You'd be getting one of last year's top phones - one that can give a lot of recent flagships a run for their money.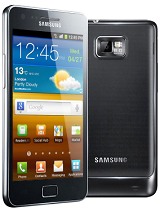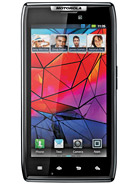 Samsung I9100 Galaxy S II • Motorola RAZR XT910
The HTC Sensation XE is another possible alternative running on the widely popular Qualcomm MSM8260 Snapdragon chipset with a 1.5GHz dual-core processor. The bundled Beats headset and the eye-candy Sense UI are points in favor, but it loses badly in the imaging department.
Finally, the Sony's latest Xperia S should be released in a few weeks and will cost nearly the same as the Prada. It's quite the looker too and isn't underpowered at all with the same 1.5GHz dual-core chipset as the Sensation XE. It's keen to top that up with a 12 megapixel camera and an impressive HD Reality display.
The question isn't though which Android smartphones make a viable option for the Prada phone. As we already said, the Prada 3.0 doesn't belong with the other droids. And no, that doesn't make the iPhone 4S the most relevant alternative.
There're very few like the Prada phone by LG 3.0. The Samsung I9010 Galaxy S Giorgio Armani is one of them. We liked it a lot but didn't feel optimistic about its prospects. The LG Jil Sander Mobile is a more recent example - and it doesn't seem to have taken off at all.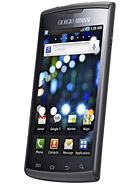 Samsung I9010 Galaxy S Giorgio Armani • LG Jil Sander Mobile
Phones like these are a gamble. Never as much as today, with smartphones really taking over. No wonder we haven't heard anything about Nokia and their Arte series lately. Smartphone or a designer phone isn't a meaningful choice. Whatever people's reason for buying the Prada phone by LG 3.0, half of the phone will be wasted. The way we see it, the smartphone half will be wasted more often than the fashion phone half. And if you think you can balance them, you'd be one happy customer.