Legendary edition
Microsoft Lumia 950 review: Legendary Edition
Final words
So far we've shared some overwhelmingly positive impressions with you throughout the review and indeed, we're quite happy with most aspects of the Lumia 950. It's got a clean and sturdy design, powerful hardware, a top-notch camera and the best mobile Windows OS yet. Windows Hello and Windows Continuum are also two unique features.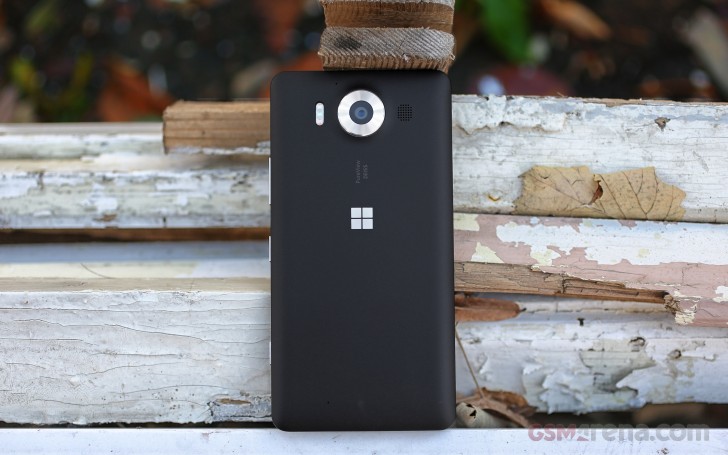 Granted, it's not all sunshine and roses in the Lumia 950 garden. The camera app seems rather slow in taking snaps and saving them on the flash storage. There is also the issue with the questionable battery life. Windows Continuum, innovative as it is, also didn't turn out to be as groundbreaking as the initial presentations suggested.
And while we may be witnessing Windows Mobile's universal apps store getting new apps by the hour, most of the users may still find it lacking their favorite app or game if they are coming from Android or iOS. At least Windows finally has the chance of catching up as the universal Mobile, Desktop and Xbox apps make their way to users.
One thing is certain - the Lumia 950 lives up to the hype and delivers on all advertised promises. We do not agree with Microsoft on the high price tag though, regardless whether the dock is bundled or not, as Microsoft is the underdog on the mobile market right now and the high price is not the right way to win the users' hearts.
Microsoft Lumia 950 key test findings
The Microsoft Lumia 950 offers great build-quality and clean simplistic design, but it isn't flagship or premium, as the phone's price tag.
The flagship AMOLED display with Quad HD resolution and ClearBlack technology delivers very high pixel density at 564ppi. Colors and contrast are gorgeous, sunlight legibility is top-notch.
Windows Hello works as advertised and while it's slower in unlocking the phone than the current crop of fingerprint sensors, it is still really cool to use.
Battery life is slightly below average at 48 hours of endurance rating, as are the scores from all the individual battery tests.
Windows 10 Mobile is on the right track, refining the interface and catching up with features and services. It has tight integration with Skype, Office and OneDrive, it offers an Xbox app and Offline navigation. Windows 10 Mobile is shaping up to be one of the most feature-rich mobile OS's right now.
Windows Continuum also works as advertised - the Dock allows you to attach USB accessories, but you don't have an actual desktop with icons, you don't have true multi-tasking or side-by-side windows, plus you can't run Win32/64 apps. While all system apps are Continuum compatible, currently there are no games that support it, and the optimized third-party apps are very scarce, too. Since it's a new feature launching for the first time, we're willing to give it the benefit of a doubt - perhaps it will really take off once developers give it proper attention.
Performance-wise, the Lumia 950 is a true powerhouse, equipped with the top-end Snapdragon 808 SoC. CPU performance is top-notch, GPU will do great with 1080p apps. The phone does not rely on the new liquid cooling and indeed it gets warm under heavy pressure and Continuum, but it doesn't overheat.
The speaker on the Lumia 950 scored Very Good in terms of loudness and indeed it's very loud even in the noisiest of environments. The speaker sound quality is okay, but not impressive, the sound isn't very deep.
The video player managed to play almost every video format we threw at it, except those files with AC3 audio encoding. Subtitles are supported.
Audio output quality is very good, but not among the best out there.
The still camera quality is top-notch - rich detail levels, little noise and accurate colors and contrast. Lossless zoom, rich capture and DNG support are very nice additions.
The captured videos offer class-leading video and audio quality, the 1080p and below videos can use lossless zoom, too.
After all is said and done, we remain to see the context in which the Microsoft Lumia 950 enters the market. After all, it's the available competition that puts any product into perspective.
For starters, the Microsoft Lumia 950 has a bigger Lumia 950 XL sibling, which bumps the screen size up to 5.7", while retaining the AMOLED panel with Quad HD pixel count. The chipset also gets an upgrade - it is the Snapdragon 810 flagship with liquid cooling. The extra screen estate and processing power punch will cost you some extra €90.
The Galaxy S6 (€460) and Galaxy S6 edge (€550) are still considered as two of the mightiest droids on the market today and are a match for the Lumia 950's screen. They offer faster chips, probably the best 16MP snappers on the market and premium dual-glass design with metal frame. The TouchWiz skins the Android OS entirely, but it is now cleaner and lighter, yet still very powerful, so you might consider those instead. Samsung provides a very nice PC feature call Side Sync, where you can navigate the phone's UI from your computer - it might not be as cool as Continuum - but it is still very nice.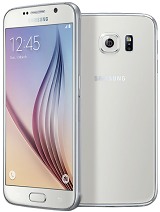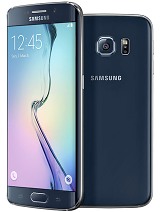 Samsung Galaxy S6 • Samsung Galaxy S6 edge
The 5.5" LG G4 is a great match for the Lumia 950 - it has a Quad HD screen, it runs on Snapdragon 808 and offers an attractive camera hardware. The phone looks great, especially with the leather covers and it has already become a top seller on various retailers due to its tempting €430 price tag.
If you are after the pure Android experience, then the new Nexus 5X should serve you fine as well. It has a 5.2" 1080p screen, a Snapdragon 808 chipset and a surprisingly capable 12.3MP camera - especially in low light. It also costs €430, but lacks the memory expansion slot.
The Xiaomi Mi 4c is one of the surprises of the season. It costs half the Lumia 950, but matches the compact footprint and chipset. Sure, its IPS display is 'just' of 1080p resolution and the stunning camera does 'only' 13MP stills, but we are sure most people will appreciate its value for money package.
Meizu MX5 is an alternative with an AMOLED screen, equal performance and very capable 20MP camera. It's made of metal and comes with the appealing Flyme launcher on top of Android Lollipop OS.
Finally, if none of these work for you, there is the Apple iPhone 6s with a very popular, though closed, iOS ecosystem and the richest Apps Store in the mobile world. The performance is better, the screen and camera are inferior, but none of these really matters that much in Apple's universe. It comes at a hefty price premium over the Lumia 950 so there's that as well.
Microsoft has done an amazing job with the Lumia 950, keeping up every promise made around the announcement and that's a rare sight. It's an eagerly anticipated phone and after having used it for a while, we can certainly admit it deserves every bit of praise it gets. Except perhaps for the price, which could hopefully see go down to more reasonable levels soon enough.
The way Microsoft runs its mobile business is another matter entirely and we are yet to see whether the moves and decisions they've taken lately will help turn their fortunes around. We sure hope they do, as the potential is immense - it's only a matter of approaching it the right way and we hope they get it right. True competition is a good thing and it always benefits the end user.