The Atrix reloaded
Motorola Atrix HD review: The Atrix reloaded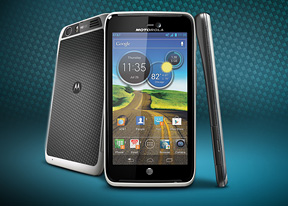 Final words
Powerful internals, gorgeous screen, solidly built body, and a stock Android experience with just the right amount of modification -that's the Motorola Atrix HD in a nutshell. Motorola has addressed the issues of the smartphone's predecessors, thus creating one of the most complete Android packages currently on the US market.
There's really quite a lot to love about the Motorola Atrix HD and very few things to frown at. Naturally, we really wish the handset offered a larger battery - its 1780mAh unit is unable to match the endurance of the other high-end offerings out there. The fact that it's not user replaceable makes matters worse as you can't carry a spare one when needed.
The screen is also a bit smaller than those of some of its rivals and the difference grows even more when you consider that a part of it is reserved for the virtual buttons. Finally, both of Motorola's direct rivals - HTC and Samsung have better records when it comes to updating their smartphones. The Atrix HD can match them now when the game is ICS, but it's unclear if it will join them in the JB camp quickly enough.
But those are all minor things that most of you can probably live with. Even more so when you learn that Motorola and AT&T have priced the Atrix HD at the sweet $99.99 with a two-year contract. As we see it this gives you a great chance of snatching a top shelf smartphone for mid-ranger money.
In case you are willing to shop around, here are some other options.
The HTC One X for AT&T is currently priced like the Atrix HD at $99.99. It will give you a larger HD screen and a bigger battery to take care of it, but lacks expandable memory. If that's not an issue to you, the flagship of the Taiwanese company and its sweet polycarbonate body is definitely worth a look.
You might also want to take a look at the HTC One S for T-Mobile and the HTC DROID Incredible 4G LTE for Verizon Wireless. Both devices are equipped with Qualcomm Snapdragon S4 silicon and offer 4.3" AMOLED displays (but also dedicated buttons so no need for virtual buttons to eat into it). Their screen resolution however is lower and they are priced higher than the Motorola Atrix HD at $149.99.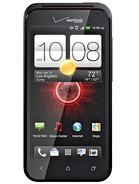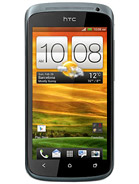 HTC DROID Incredible 4G LTE • HTC One S
If you are willing to splash some more cash upfront, you are entering the realm of the Samsung Galaxy S III and the HTC Evo 4G LTE. Both devices are proper Android heavyweights, leaving no box unchecked on their spec sheets. They bring larger screens and bigger batteries than the Atrix HD. In the case of the Galaxy S III, the battery is also user-replaceable, which gives you even more flexibility. If money is no issue, check these two out.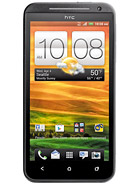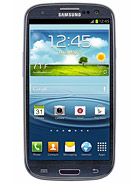 HTC Evo 4G LTE • Samsung Galaxy S III I747
The Atrix HD is a really solid effort by Motorola and we doubt anyone will end up regretting the purchase of this smartphone. It offers you flagship user experience and an answer to the fierce competition in its lower price tag. This is one of the easiest smartphones to recommend and we really hope Moto takes good care of it, by supplying it its due Jelly Bean serving in a timely manner.