Final words
We've always known Androids to be friendly creatures. And the Motorola DEFY gives us no reason to think otherwise. The whole rugged thing is purely for self defense – protection from the elements. And the best thing is it's tough but doesn't look it. Compact and friendly, young and social, this is a smartphone that's likely to enjoy strong demand. It looks more and more a smart move from Motorola not to put too much emphasis on ruggedness. After all, why would they want to place themselves in a niche, when they can go for the whole midrange instead?
The Motorola DEFY is the right phone for the young – it's not charging a fortune and is good enough at most of what it does. It's got good media and a complete connectivity set – the Motorola DEFY will even throw in a couple of surprise perks like a capable music player and the Phone Portal app.
It's a good phone for the price – but obviously not without its flaws. The first thing to consider is the OS release. Though there's still a good number of droids running Eclair, updates are being rolled out as we speak. Motorola are not committing to any specific timing and that's doing the DEFY no favor. With Froyo, the phone would've been really hard to resist. Next on the list of dislikes, the still camera could've been better and video capture is nothing to write home about either. Smart dialing would've been welcome too.
Anyway, these are not the ultimate deal breakers – not in this price range and demographics. The Motorola DEFY is probably picking up where the HTC Tattoo left off. And if you ask us, it does look like a direct competitor of the Nokia C6-01.
Another rival is the Froyo-running HTC Desire. Typically, it would've been too big a bite for the midrange Motorola DEFY but the Desire is going down the ranks – the Desire HD has taken over. All in all, it's bad news for the DEFY, which has to compete with a former flagship, which has already been updated to Froyo too. HTC are in no mood to give the DEFY a break. The Wildfire, the Aria and Gratia will be trying to steal some market off Motorola too.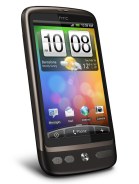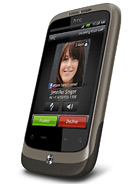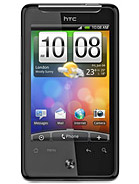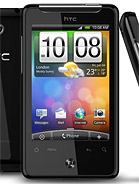 HTC Desire • HTC Wildfire • HTC Aria • HTC Gratia
Outside the droid world, the recently unveiled Samsung S8530 Wave II should start selling any moment now at about 350 euro. It is based on Samsung's Bada platform and, like its predecessor, the Samsung S8500 Wave, features a 5MP autofocus camera with 720p videos enabled. This time around, you get a 3.7" Super Clear LCD display instead of a 3.3" Super AMOLED.
Pressure from the Windows Phone 7 side of the field will be coming from the likes of the HTC 7 Trophy. The good news for Motorola is that the DEFY costs considerably less.
We can go on comparing the Motorola DEFY to a slew of smartphones. But ones with rugged credentials are hard – if not impossible – to come by. And still, this here tough Droid is more than just your average durable phone. Good looking, young and social is what Motorola wanted it to be. Surviving a party that has got out of hand is just a bonus.