The Competition
Provided that the Moto Z3 is only launching on Verizon in the US, chances are if you're all set and decided on this device, you're on Verizon. That alone limits the alternatives solely to devices that Verizon officially supports.
The only other devices that are very closely priced and offer a better value for your money are the OnePlus 6 and perhaps the Honor View 10. The issue is that neither of these handsets would even work on Verizon's restricted network.
Verizon has only a few devices in the $400-$600 price range: The iPhone 6S Plus (which is a terrible idea to get by today's standards), a Kyocera rugged phone called the DuraForce PRO, and the similarly priced Moto Z2 Play and Moto Z3 Play. To be honest, these devices aren't even worth your consideration if you remember that the Z3 is launching for only $480.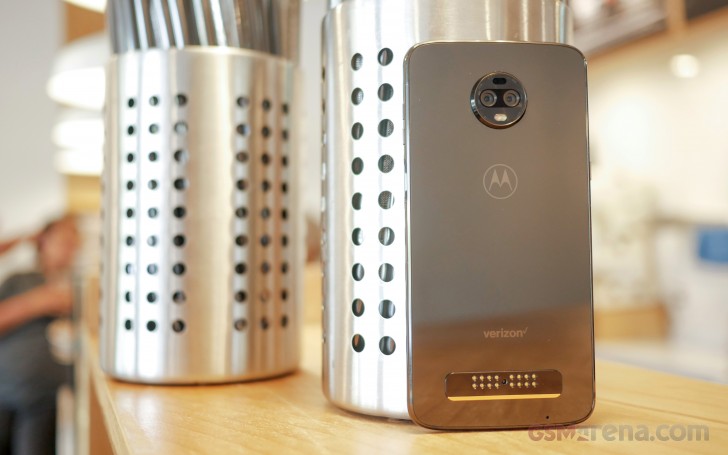 The only device that comes to mind as a viable alternative to the Moto Z3 at a somewhat close price is the Google Pixel 2. It has one of the best camera experiences around, updates directly from Google, and is fully compatible with Verizon. Otherwise, a refurbished (or discounted) Galaxy S8 or Galaxy S8+ can be purchased from Verizon or US Unlocked from retailers like Best Buy.
For the sake of this review, let's just assume the Moto Z3 will be released globally and priced at an imaginarily reasonable price of $550. With this in mind, here are some globally available competitors.
The Honor View 10 has the same size display, but a much larger 4,000 mAh battery and fully featured dual camera. EMUI doesn't quite have the same Moto Enhancement features, but EMUI is fully-featured and customizable.
The OnePlus 6 is the best value smartphone you can buy right now in the US with the latest Snapdragon 845 CPU inside. At $540, you get an excellent camera package, large 6.3-inch notched display, and relatively quick Android updates. OnePlus' Oxygen OS offers really nice tweaks to a mostly stock Android look and feel.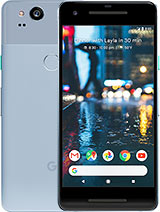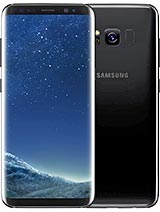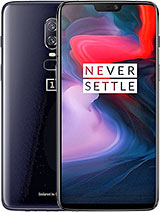 Google Pixel 2 • Samsung Galaxy S8 • Huawei Honor View 10 • OnePlus 6
The Verdict
We'll start by saying that the Moto Z3 is not worthy of the number 3 in its name. At this point, the phone solely exists for Verizon to promote its 5G network and market it as the first 5G-upgradable phone with the 5G Moto Mod.
The idea that you could buy this phone and use it for 5G in the future is somewhat attractive, but the actual Moto Mod mockup hardware we saw in Chicago makes the phone twice as thick.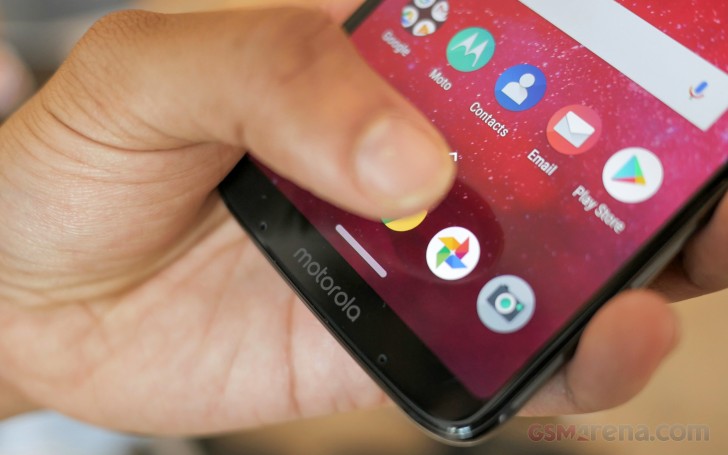 We don't know that anyone would willingly want to carry around a bulky Moto Mod for 5G signal when 4G LTE is readily available everywhere and when a new wireless technology like this rolls out, it's going to be a while before service is not spotty.
Pros
Attractive choice of materials
Great and bright 18:9 display
Low price
Very loud speaker
Moto Mod compatibility
Great camera at this price
Cons
Device no longer ShatterProof
Uses processor from Z2
Not ergonomically designed
No more front-facing LED flash
Verizon-exclusive
5G Moto Mod is bulky
The Moto Z3 is for that person on Verizon who loves their Moto Z2 or Moto Z Force and invested heavily in Moto Mods. The Moto Z3 is a worthy upgrade from the first-generation Moto Z or Moto Z Force. If you already have the Moto Z2 Force, the upgrade might be worth the improved battery life and the taller and brighter display. Otherwise, the camera and performance will be identical.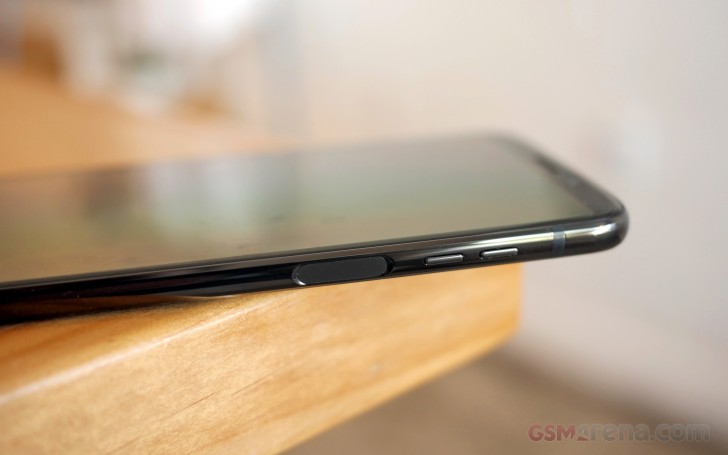 We think Motorola should have called this phone the Z2s or the Moto ZV and saved the "Z3" name for 2019. It just feels like the device was rushed out the door without putting effort into any worthy updates. We're not sure anyone would be sad if the Moto Z3 remained a Verizon-exclusive for the rest of its product cycle.