Good 8MP camera
The Motorola RAZR MAXX is equipped with an 8MP camera that shoots photos with a maximum resolution of 3264x2448 pixels. It's got a single-LED flash to assist in low-light situations.
The camera UI is very basic. On the right side of the viewfinder there's the virtual shutter key flanked by the front/rear and still/video toggles. On the left, there's the gallery shortcut that displays the thumbnail of the last photo taken and the digital zoom slider.
Finally, there's a retractable row of shortcuts at the bottom - those include effects, scenes, shooting mode, exposure adjustment and flash control (on, off, auto).
From Modes, you can choose single shot, multi-shot (4MP photos), panorama or self timer. Scenes offer things like Sport, Macro or an Auto mode that decides what's best without your explicit input. There's an option to geotag photos - that info can be stripped automatically when sharing photos.
MotoCast can be set to automatically upload photos you take to a computer. You can set this to happen with some delay (1 or 5 mintues), only over Wi-Fi and only while charging. This way, you can make the RAZR MAXX automatically upload the photos you took that day to your computer when you get home, without worrying about data charges or running down the battery.
The widescreen option is enabled by default - it trims photos down to 16:9 aspect ratio so they fit the qHD screen and HDTVs perfectly at the cost of resolution (2MP are lost in the process).
The RAZR MAXX supports touch focus and there's an option to set the volume rocker to serve as a shutter key. There's no half-press available with this option though.
The Motorola RAZR MAXX produces fairly crisp photos, but quite grainy too. There's no color noise, but the noise reduction smears out some of the fine detail. Exposure, contrast and colors are all good..
Overall, the RAZR MAXX has a good 8MP camera, though the narrow field of view was a bit of a disappointment.






Motorola RAZR XT910 camera samples
Photo quality comparison
You can check out the Motorola RAZR MAXX over at our photo quality compare tool. Just click on one of the images to check out the full page.
The high-contrast of the first chart are rendered fairly crisp, but there are signs of oversharpening. Trying to take a photo of this chart revealed something else too - the viewfinder crops the edges of the image. It shouldn't matter to most users, but it can be annoying if you're trying to frame your scene just right.
In the second chart you can see that the gravel and grass patches are smeared a bit by noise reduction but not too badly. The third chart shows that white balance under artificial lighting is accurate.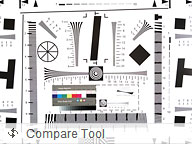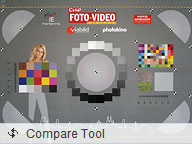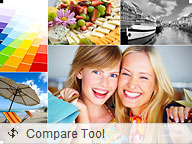 Motorola RAZR MAXX in our Photo Compare Tool
Improved camcorder with FullHD video capture
The Motorola RAZR MAXX shoots 1080p videos at 30fps. The user interface looks similar to that of the still camera although some options have been changed. The Scenes option from the still camera has been replaced by Audio Scenes.
You have Stereo, Wind Reduction, Concert, Balanced and Front Facing audio presets, which use the two microphones to adapt the audio to the specific situation. You still have the effects and exposure options and you can enable video stabilization.
The video camera lacks touch focus, but it does have continuous autofocus.
The camera has also grown the ability to snap 3MP photos with 16:9 aspect ratio during video recording. We're not sure why Moto didn't go for 6MP shots, which is the max camera resolution in 16:9 mode.
Videos are stored in .MP4 files with bitrate hovering at just over 15Mbps. The sound that goes along with the video is stereo (128Kbps bitrate, 44.1kHz sampling rate). Videos are smooth in terms of framerate and are sharp with plenty of detail, though a bit grainy. Contrast and colors are okay.
Much like the still camera, the video camera has a fairly limited field of view. The autofocus triggered a bit too often for our liking too.
Don't forget to choose 1080p and view the videos in full screen.
And here's an untouched 1080p@30fps video (0:09s, 18.2MB), straight from the phone.
Video quality compare tool
Check out the Motorola RAZR MAXX in our video compare tool. You can pit it against other phones in this class to get an idea of where it stands.
The third chart shows a big improvement in resolution over the RAZR XT910, which we tested with Gingerbread. There is quite a good deal of sharpening going on though, which creates some artifacts. Our Ferris wheel shows that videos do indeed have good resolution (you can see detail in the faux sky background, which not many phones manage), but there are a few spots where compression impacted the fine detail somewhat. There's also a noticeable yellowish tint (the setup is shot under artificial lighting), which wasn't there in still shots. Low-light shooting is RAZR MAXX's forte.