Final words
We're at the end of this review and we're quite happy with how it all went. The Motorola RAZR MAXX may use older hardware, but we didn't find it lacking severely in any respect.
The build quality of the phone is top notch, with distinctive design and cool materials (kudos to Moto for using Kevlar on more and more phones recently). The screen holds up very well (it's the same unit to find on a modern upper-midrange phone like the HTC One S) and the camera is one of the better 8MP shooters. If the phone was a little more compact (or packed a larger screen on the same body) it would have been great, but that's not by any means a deal breaker.
The software is where the phone stumbles a bit - Motorola has a few helpful contributions to Ice Cream Sandwich and there's a great business software package out of the box but we would've appreciated deeper SNS integration and the choppy gallery is a bit hard to swallow. Desktop software gets some deserved criticism too - it's slow, has annoying pushy dialogs and would often fail to detect the phone properly. It's best to go without it.
Anyway, let's dig around the Android catalog and see if we can find a suitable opponent for the Motorola RAZR MAXX - besides the regular RAZR XT910, that is.
The HTC One S is super slim - it even rivals the RAZR XT910 - and comes with cool finish too (anodized aluminum or aluminum with ceramic coating). It's got a more powerful dual-core CPU, which did fairly well in our battery tests, unless you're planning to browse the web a lot.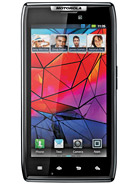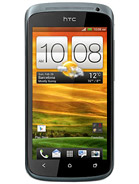 Motorola RAZR XT910 • HTC One S
The RAZR MAXX and One S might be a bit too much to bear for some people's wallets, but fret not, there are more affordable options. The Huawei Ascend P1 uses pretty much the same hardware as the RAZR MAXX. It did well in our battery tests (though it too found web browsing quite taxing), but it's still quite a bit behind the RAZR MAXX.
A Samsung I8530 Galaxy Beam is chubby in comparison - 12.5mm - and sits at a lower rung of the dual-core droid ladder, but the 2000mAh battery lasted fairly long (again, not as much as a RAZR MAXX) and those who watch lost of videos might find the built-in projector indispensible.
Of course, a Samsung Galaxy S II would offer you good performance and battery life as well and now that the former flagship has fallen to midrange prices it might be able to steal a few customers from the likes of the RAZR MAXX.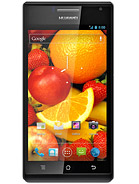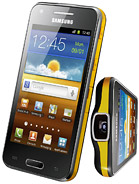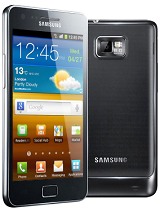 Huawei Ascend P1 • Samsung I8530 Galaxy Beam • Samsung I9100 Galaxy S II
In the end, the Motorola RAZR MAXX is and will be the battery life king for at least a while. So, for people who absolutely must have a working phone on them, there aren't any real alternatives. At least, not unless they carry a spare battery or get one of those huge aftermarket packs.
The Motorola RAZR MAXX is a phone that gets the work done - a lot of it. The RAZR MAXX can play too - it will keep you entertained with hours of video and hours of web browsing.
The energy efficiency of various mobile phone components keeps improving, but there's just no substitute for a huge battery like we have here. And it's Motorola's greatest achievement that it managed to integrate such juice pack without compromising size or style.
The Motorola RAZR MAXX looks like the right phone for people with busy, always on the go lifestyle, who are looking to finally get rid of that ugly but reliable dumbphone or don't want to worry anymore about finding a power socket to top off their battery before the next leg of their journey.