Funky-shape jukebox
Nokia 5220 XpressMusic review: Funky-shape jukebox

Organizer is one of Nokia's elements
The organizer brings no novelties either, and, frankly, it doesn't need many. Month, week, and day views are available for the calendar. The week can start on Monday, Sunday, or Saturday. There are five types of events: reminder, meeting, call, birthday and memo. Further, each type of event has its own specific fields like start and end time, type of alert with various advance intervals, daily, weekly, monthly, and yearly repetition.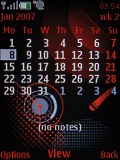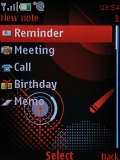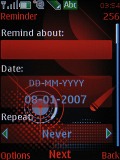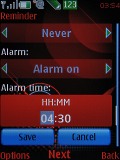 Calendar month view and setting up an event
There is also a handy to-do manager that enables you to categorize tasks in three priority levels. Tasks can be alerted of, as well as marked off once accomplished. They are easily synced with the calendar application.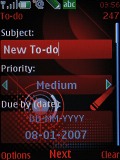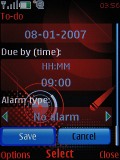 The to-do manager can surely come in handy in organizing your time
Text notes are available as well - their length is limited to 3000 characters. The alarm clock is repeatable; it can be set to go off on any weekday and works even when the phone is switched off. You can also customize the snooze time if you wish.
The other organizing functions available include a voice recorder with a 60-minute length limit, stopwatch, countdown timer and a calculator. They are all easily operable and decently looking.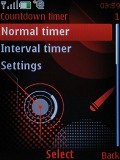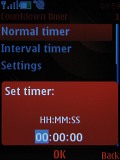 Countdown timer and stopwatch and a unit converter are available
This time the calculator comes in two flavors - a simple one with the most basic functions and a scientific one, which is more advanced but rather uncomfortable to use. In addition a loan calculator is also available.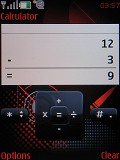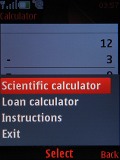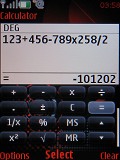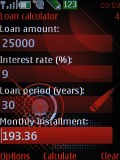 Calculator offers a simple and a scientific version as well as a loan calculator
There's a full application suite
Nokia 5220 comes with a good number of preinstalled applications. The only thing missing really is the office document viewer that can be found on every midrange Samsung and LG handset nowadays.
The consistently useful unit convertor is first in the list of additional applications. It offers all kinds of converting options and, if provided with enough information about the rates, offers currency conversion too.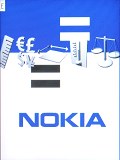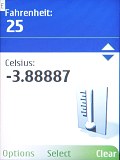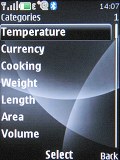 The unit converter is really nice
The Search application is a built-in Yahoo! Search piece of software. After setting the country or region you can conduct web search for images and other information. The 20 most relevant search results are returned to your phone upon request. Find out more about the Search at nokia.com
The Nokia Sensor application is a Bluetooth-based tool for detecting other users in the vicinity and sharing information with them.
The Download! application follows, which directly connects to the Nokia download center, where you can find a lot of downloadable content for you phone, most of it free of charge.
Next, there's the Wallpaper creator, which challenges your imagination to create nice wallpapers for the mobile. Seemed fun at first but on a second thought, we doubt it this one will be put to very frequent use.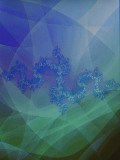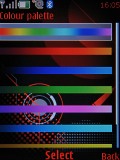 The wallpaper creator allows you to create your very own wallpapers
Nokia WidSets are mini applications, which bring favorite web content to your mobile phone for free. The Java based service is offered by Widsets.com and it can work on every regular Java phone as well. Among the most popular widgets are the mobile versions of YouTube, Flickr, Ebay, Wikipedia, IMDb, and various weather forecast and news services.
The final featured application is World clock for checking the time in any time zone at the cost of only a few clicks.