3 MP camera fails to impress
Obviously the camera is not a priority on the Nokia 6760 slide. The 3MP fixed focus lens itself is quite unnoticeably located in the left upper corner with no LED flash or even self portrait mirror.
The camera user interface is also very basic with few options and settings available to the user. The sequence mode, self-timer, adjusting the white balance and color tone pretty much sum up the features at hand. Even the toolbar consists of only four black and white icons. There's not even geotagging despite the fact that there is an embedded GPS chip on board.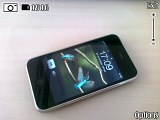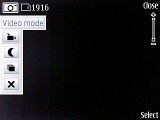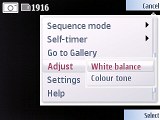 The simple camera user interface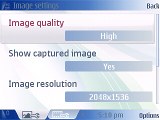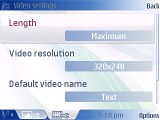 Basic settings for camera and video modes
Image quality
The image quality of the 6760 slide is decent. Contrast is good, though the dynamic range is not the best out there. Also colors are somewhat dull. Noise levels are low but you can see oversharpening on almost every photo.





Camera images from the Nokia 6760 slide
Synthetic resolution
We also snapped our resolution chart with the Nokia 6760 slide. You can check out what that test is all about here.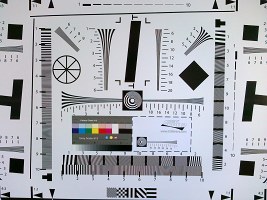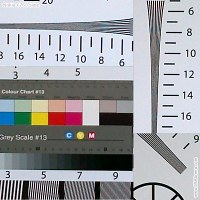 Nokia 6760 slide resolution chart photo • 100% crops
Video recording
Video recording doesn't improve our impressions of the camera on the 6760 slide, managing only QVGA videos at 15 fps. The actual quality of the recorded video is not very good either - though there's a fair bit of detail captured, it is periodically smeared by heavy compression.
Here is a sample video for you to check out.
Image gallery is very modest
The gallery on the Nokia 6760 slide is quite modest. It offers few options and is not intended for intensive image handling. Otherwise, no changes are to be seen here in terms of features - pictures can be viewed in both portrait and landscape mode and zoomed in up to 2x. The gallery's functionality is basically copied by the file manager when you access your pictures from there.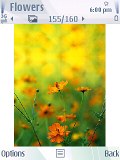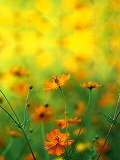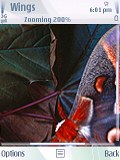 Image viewer is not developed at all
Connectivity: fast data but no WiFi
The 6760 slide spec sheet lacks important connectivity features such as Wi-Fi and a 3.5mm audio jack. If you can live without these two, you'll find the rest of the features reasonable - Bluetooth and USB v2.0, 2.5mm audio jack, quad-band GSM/EDGE and dual-band HSDPA.