From dusk till dawn
Nokia 808 PureView in low-light: From dusk till dawn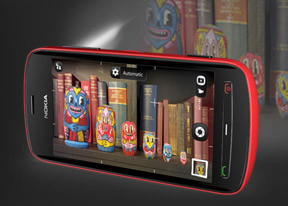 Video test
The final part of our low-light test aimed to compare the video recording capabilities of the cameras involved. Things were a bit trickier this time as the Olympus E-PL2 only does 720p videos, so we had to upscale its output to match that of its competitors.
Here's what we got when we were done with all the shooting and stitching. Keep in mind that the crops you see at the start of the video are slightly enlarged so the noise amount will be easier to compare.
Once again we are impressed by the competitiveness the Nokia 808 PureView showed. In conditions where the Galaxy S III produced barely usable footage, the Nokia cameraphone pulled off a pretty good performance.
The Nokia smartphones's video is better than the 720p clip from the Olympus and it's comparable to the Canon 550D output. Granted, the smartphone can't keep up with the dynamic range of its APS-C sensor-packing competitor, but the noise and detail levels are quite close.
Conclusion
If, after reading this article, you thought that Olympus and Canon should start trembling with fear, you are wrong. Image quality is one thing, but cameraphones lack the versatility of the larger sensor cameras with interchangeable optics, so DSLRs and EVILs won't be replaced any time soon.
Nor was that Nokia's idea when designing the 808 PureView. The 41 megapixel sensor was set to annihilate smartphone competition and hopefully steal some users from the casual point and shoot camera market. That's why its low-light performance is so important - casual photographers are quite likely to be taking photos at a disco or at dinner table in a restaurant, where lighting is far from perfect.
Fortunately, the Nokia 808 PureView rose to the challenge and put up a performance closer to that of its MFT and APS-C competitors (again we are only talking image quality here) than to its smartphone rival. The huge leap forward for the cameraphone world is complete. Now let's hope this is just the first of many more PureView cameraphones to come.