Final words
It's time to say farewell to the Nokia branding. Microsoft has already announced its first smartphone not to wear the Finnish logo - the Microsoft Lumia 535. And for the first time ever in GSMArena's history, Nokia's brand no longer occupies the top spot on the navigation column on the left.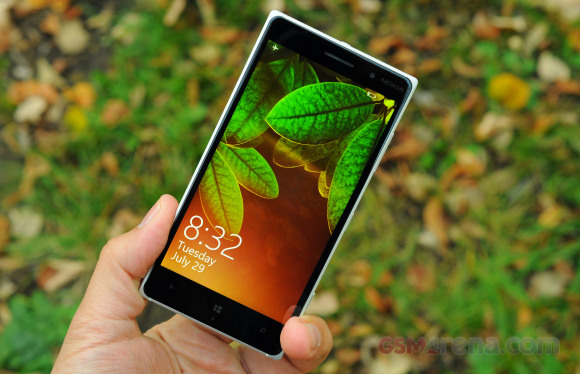 So, the Nokia Lumia 830 is the last of its kind. It isn't Nokia's crown jewel, yet it's still a proper closure of an epic phone brand. Nokia Devices will continue to live as part of Microsoft, of course.
And Nokia already has a new plan set in place to remain relevant in the tech field - by lending its brand and product design chops to third party manufactures - at least until the company's non-compete clause expires on December 31, 2015. The first of these products is the Nokia N1. We are all eager to see what's next for the company.
But back to the review at hand. Yes, the Nokia Lumia 830 is the affordable flagship Microsoft is pitching it as. It's got top-notch specs in every key aspect of the phone and comes with a competitive mid-range price. We get a solid build with metal frame plus a curved protective screen glass and a matte finish on the back. There is the 5" IPS display of excellent quality, enhanced with ClearBlack tech as well. The Snapdragon 400 chipset runs buttery smooth on that 720p resolution, too. And, of course, let's not forget the 10MP PureView camera with ZEISS optics and optical image stabilization.
Nokia Lumia 830 gets most of the things right and lives up to its statement, and that's something to be proud of.
Key test findings for the Nokia Lumia 830:
Great build quality, complete with a metal frame
The ClearBlack IPS display is great, though sunlight legibility could have been better
Battery life is slightly above average, especially in web browsing and watching videos
Windows Phone 8.1 is nice and snappy, Cortana is a capable voice-operated assistant, but it's still not available in all regions
The benchmarks are OK, but it's not a particularly potent chipset to begin with, so it's fine
The speaker is of adequate loudness
Audio output quality is good, complete with six channel Dolby Digital Plus support
The still camera is very good and resolves plenty of detail, optical image stabilization comes in handy
Videos from the camcorder come out very good and detailed, the video sound quality is excellent, too
The video player played fine most of the video formats we threw at it, except MKV files or those with AC3 audio encoding
Lumias come with a package of seriously value-adding preinstalled apps - Here Drive+, Lumia Camera, Lumia Storyteller, Lumia Refocus, etc.
So as you can see, the Nokia Lumia 830 hardly fails at anything, it's like the epitome of a successful midrange phone. We'll have to see how the market treats it as this is an overpopulated segment to begin with.
Some may prefer the Nokia Lumia 930 flagship with a 1080p AMOLED display, Snapdragon 800 chipset, and a 20MP PureView camera. The Lumia 930 costs only about €50 more and will give you an even better performance and still camera quality. Unfortunately, you lose the microSD card slot.
If you want the best PureView camera, you'll have to get the Nokia Lumia 1020 - the best cameraphone in business. The 41MP sensor isn't something we meet every day, and its downsampled 8MP PureView photos are impressive. The performance isn't as great as that by the Lumia 930 and the design comes out a bit dated, when compared to the likes of the Lumia 930, 830 and 630.
There are three Android mid-range smartphones priced the same as the Nokia Lumia 830 - The Samsung Galaxy S5 mini, Sony Xperia Z1 Compact and HTC One mini 2. They all offer great HD displays, proper performance, very capable cameras and LTE connectivity. Samsung and Sony's offers will even upgrade you with water and dust resistance. Their screens aren't as big as the 5-incher on the Lumia 830, but the Android OS will be the first choice for many so that's a point in their favor.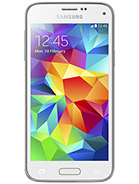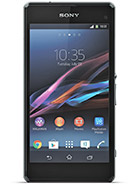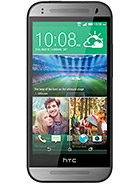 Samsung Galaxy S5 mini • Sony Xperia Z1 Compact • HTC One mini 2
The Motorola Moto G (2014) is a perfect match for the Lumia 830 specs. It offers a 5" IPS display of 720p resolution, a Snapdragon 400 chip and the latest available Android 5.0 Lollipop. The new Moto G doesn't do as great with its 8MP shooter as the Nokia Lumia 830, but it isn't its purpose either. And the Moto G costs half the price of the Lumia 830, which is a great achievement on its own.
Nokia Lumia 830 job is done - it lived up to the marketing promises and we're sure it's a package, which will make a lot of users around the world happy. The future lies ahead of the last Nokia smartphone to come out. It may sound all gloomy, but gloomy is just the opposite of the Nokia Lumia 830 character. And it's perhaps just the right phone to ease us through this change and leave us with a bag full of positive impressions to remember Nokia by.
But as we say goodbye to Nokia Lumia and greet Microsoft Lumia, one thing is clear on the horizon. While Nokia's smartphone brand may be done with, its legacy isn't lost. Now it's up to Microsoft to prove itself worthy of taking it over and seeing that it carries on.