Final words
There we go, the first Android smartphone by the company, which was never going to have anything to do with Android. Anyone surprised that the Nokia X has nothing to do with droids as we know them? Good. Thought so.
Funny little handset that one - and its timing is funnier still. Less than a month before the Microsoft acquisition of Nokia devices is finalized. It's tempting to search for conspiracy theories. Look at it as Nokia's last chance to try, last bit of mischief before saying "I do"...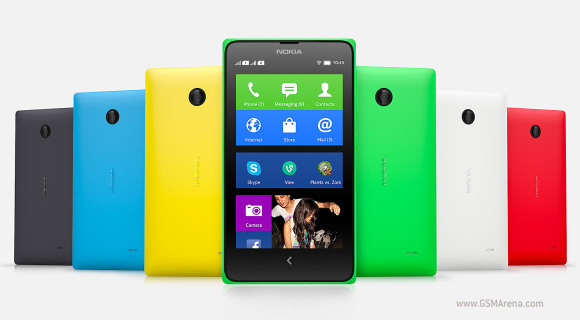 Probably nothing like it. The Nokia X is so disarmingly simple it's unthinkable to imagine it burdened with politics. An entry-level smartphone, based on AOSP, without Google services and a limited selection of apps.
To be honest though, some entry-level droids are just as limited in their selection of apps - be it because of hardware or an older version of Android. Some of Nokia and Microsoft's services and software will handsomely make up for keeping Google out of it. But this is not a phone for seasoned Android users who want the Google experience on a Finnish device.
The Nokia X is a high-end Asha, or an entry-level Lumia phone. The missing link on markets yet to experience a full-scale transition to smartphones. An extra line of defense elsewhere against aggressively priced Android smartphones by white-label manufacturers.
It's not the best of both worlds - as in Android supplying the apps, while Nokia and Microsoft fill in the gaps and share their exclusive software and services. It's the best of both worlds as in Fastlane meets live tiles. For beginners. The support of Android apps is more than welcome, but of course not those that require Google services to work or version 4.2 or higher.
Anyway, whether you're interested in the Nokia X for the Android heart in the Finnish body, or simply looking for an affordable smartphone, probably your first, let's explore your options.
The Nokia X is the starter package in a lineup of three, where the X+ only takes RAM up a notch to 768MB, while the XL adds a 5MP auto-focus camera with LED flash, along with a 5" screen of the same WVGA resolution. All three models are powered by the same Snapdragon S4 chipset and have a dual-SIM version each. There's a 10 euro jump from one model to the next.
The Nokia X costs about the same as an upgraded Lumia 525 and even slightly more than the original Lumia 520, which did wonders for Nokia in the entry-level segment. These two are perhaps the most affordable way to give Windows Phone 8 (and soon 8.1) a try. The freshly announced Lumia 630 is a slightly more expensive option but it's special enough being the first dual-SIM capable Windows-powered smartphone.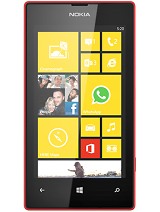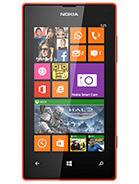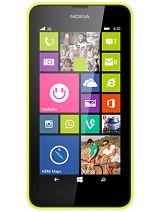 Nokia Lumia 520 • Nokia Lumia 525 • Nokia Lumia 630 Dual SIM
Now that we have looked at the X in its domestic context, it's time we paid attention to the Android crowd. This is where the Nokia X will have to really fight for its place in the sun. In about the same price bracket, the Sony Xperia E dual and Samsung Galaxy Fame are last season's models running Jelly Bean on slightly less capable hardware, including a lower-res HVGA screen - and both have dual-SIM support. Add the novelty factor and we'd easily say the Nokia X is a more interesting proposition than both of those.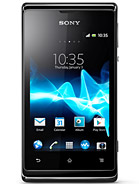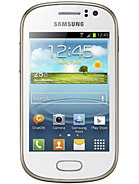 Sony Xperia E dual • Samsung Galaxy Fame S6810
The recently released Sony Xperia E1 dual and Samsung Galaxy Core Duos are well up-to-date though and more like what we are looking for. The Sony Xperia E1 understandably costs more than the Nokia X offering a similar display, but running on a faster Snapdragon 200 chipset with better processor and graphics, plus it has a newer Android version.
The Samsung's Galaxy Core Duos comes with a slightly bigger display and a better 5MP AF camera, and it is powered by the same Snapdragon S4 Play chipset as the Nokia X. It runs Android 4.1.2 Jelly Bean, with TouchWiz and the complete set of Google services. You'll be paying more again, but getting Google Play and Google sync in return.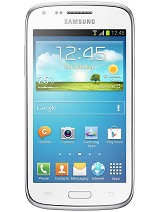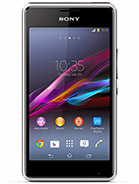 Samsung Galaxy Core I8260 • Sony Xperia E1 dual
The Nokia X. The first and most basic Nokia smartphone powered by Android. It's a nice little fella, both on the inside and outside. A beginner's device though, no doubt about that. In many ways not worse than many cheap droids, especially ones from less than reputable makers. A good way to try Android and stay loyal to Nokia / Microsoft.
Not a phone for existing Android users. Not the beginning of a long-term relationship that will culminate in the next Galaxy S or Xperia Z. The happy ending will have the next Lumia flagship's name on it. Will you call this a good start? Some won't. But that doesn't make the Nokia X a bad phone for what it is.