Frustrations
As you might have inferred from its price, the OnePlus 6T is not a perfect smartphone. Strive as it may, it's just not possible for it to tick all the boxes for all people. So if you're interested in picking one up, perhaps waiting for a slight price cut as its successor(s) get unveiled, here are the possible downsides you need to keep in mind. Obviously it's a matter of personal preference whether any or all of these are important to you specifically.
The camera image quality is the first (and maybe biggest, depending on your priorities) obvious compromise you'll have to live with. It's definitely not bad, it's just not in the same league as what recent Samsung, Huawei, and Google flagships can produce. Those three companies have clearly been much more focused on this part of the smartphone package, and it shows. OnePlus, meanwhile, has jumped on the dual rear camera bandwagon by adding a second sensor that has little practical use whatsoever. That baffling decision is a good metaphor for how the company has gone about solving the camera experience for its customers, and we're hoping this will change soon, because otherwise its competitors may get to a point where they're impossible to catch up with.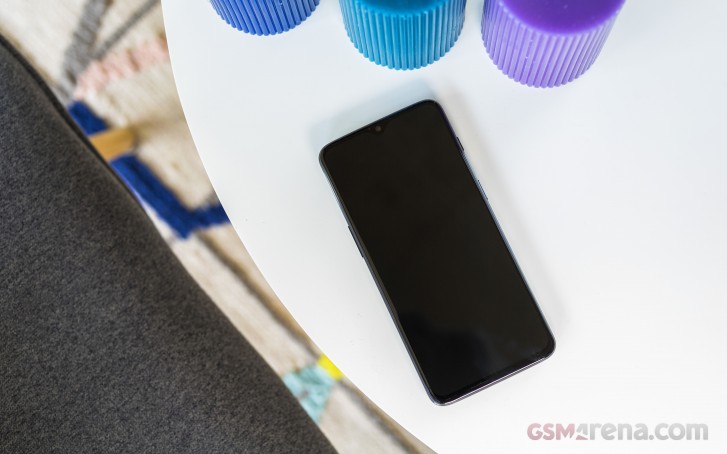 The missing headphone jack is almost excusable in our book because at this point there aren't many smartphone makers that do still include the port in their flagships. The lack of an IP rating and wireless charging we assume have been cost cutting measures, and you can make of that what you wish. It's true that these have become pretty much a prerequisite for top shelf phones these days, but on the other hand most of the ones that do have these features cost significantly more than the 6T.
The fast charging is fast but definitely not the fastest around anymore, and it's weird to see OnePlus allow itself to fall behind so much in this space. Not to mention that you aren't getting all of the speed if you don't use the original OnePlus accessories. It's always been like this, but back when you were getting the fastest charging available it seemed like an easier to live with compromise. Audio from the single speaker isn't amazing, but it's passable, and yet we are wondering why we didn't get any sort of dual speaker system.
The in-display fingerprint sensor is the definition of a mixed bag. Yes, it's more useful to have on the front for some specific usage scenarios, yes, it's nice to feel like your phone has a technology that would've been unthinkable just a few years ago, but at the same time this sensor is more cumbersome to use than the back-mounted capacitive one in the OnePlus 6. It's slower and it takes more effort to position your finger in such a way that it will be recognized. The flip side here is that the more you use it the more accurate it will get. Face unlocking is much faster but much less secure, so you're basically left to choose between two authentication methods that are each flawed in their own ways.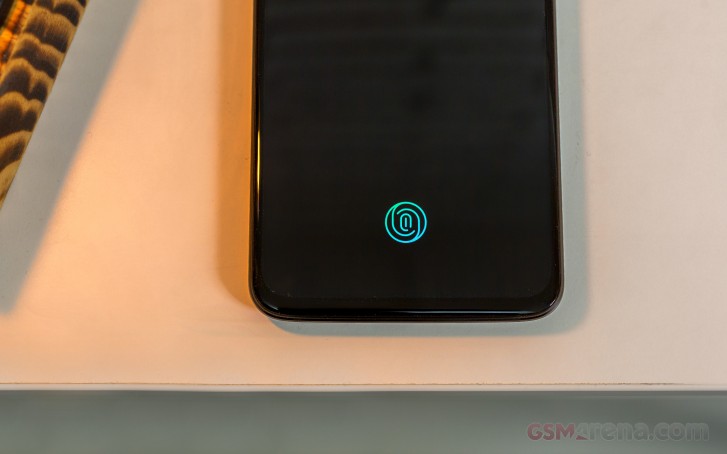 The software is light and fast, but the way OnePlus has been handling security updates has left us wanting. Getting one of those only every three months feels like not enough effort has being put into this, and that doesn't bode well for the future - especially when we think of how long it might take the 6T to receive the Android Q update. But that's just speculation, and we're definitely willing to be positively surprised.
Conclusion
"Never settle", OnePlus says. But despite what the company's motto may have you believe, you do in fact settle if you get a OnePlus 6T. You may not mind at all about the compromises that had to be made in order to reach that price point, but they are there.
At the same time, the 6T (like any OnePlus device before it) is an interesting mix of specs, features, and pricing. There still aren't many truly, apples-to-apples comparable smartphones out there offering a similar package for a similar price. It had pretty much the best specs possible when it launched in a few areas, but it's not high-end through and through - at least not judging by what's missing compared to top of the line devices from other makers.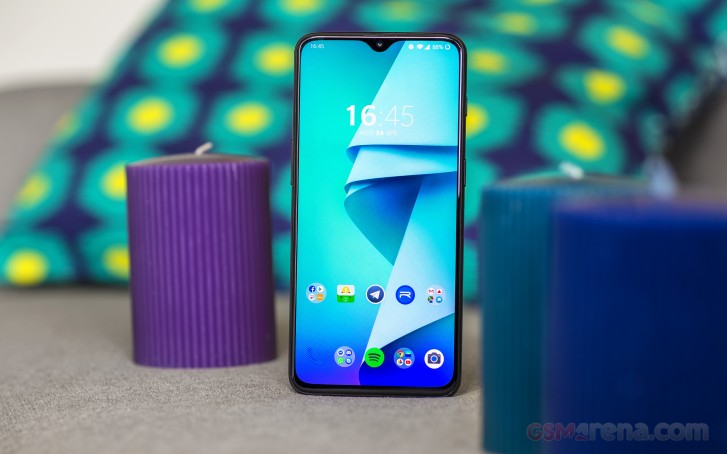 That said, there are things that make this a great handset. Its performance is top notch, it's very fast at all times and has consistently remained as fast as it was the day it launched, which is something Huawei brags about in press releases for its flagships yet OnePlus achieved with much less talk and much more walk. The chipset powering it is arguably the best of 2018, at least from what was readily available to purchase for a company that doesn't make its own. There's ample RAM and storage on offer even in the base configuration, so you're not likely to miss expandable storage very much.
The software is light and fast, and it does feel almost like stock Android with a sprinkling of added functionality on top. Even if you don't necessarily enjoy all of OnePlus' additions, they're not at all likely to get in the way of your experience while using the phone, and unfortunately we can't say the same for every Android skin out there, even today.
While the device doesn't necessarily impress or shock in the looks department, its design is well thought through and the screen-to-body ratio is impressive, even if it's not the best out there. The same pretty much goes for the display itself: not earth-shattering in any aspect, but very good nevertheless. The alert slider is still unique in the Android world and it's a very welcome little feature that you may only appreciate once you've had it for a while (and miss when you switch to a phone that hasn't got one). Battery life is very good, especially considering that the cell inside the 6T isn't the biggest out there, and the company's fast charge system is still very good - although not record-breaking anymore.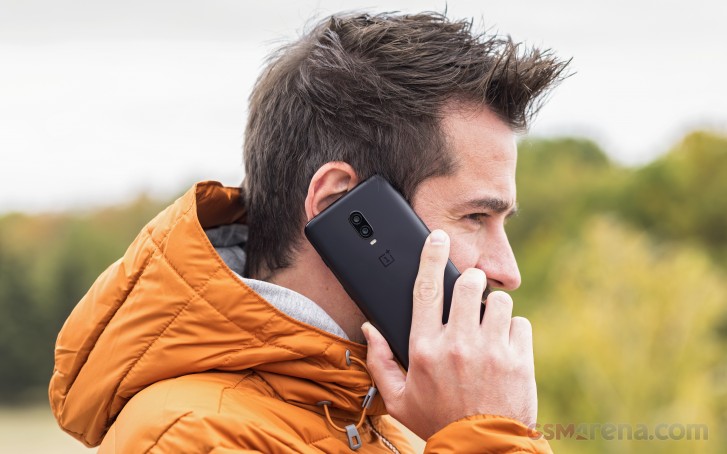 Should you settle for a OnePlus 6T, then? That is the question. If you prioritize sheer speed, performance, a stock-ish software look, and battery life in your quest for a smartphone, then yes, by all means. If, on the other hand, you must have one of the best camera systems available in a phone at the moment, then no. Similarly if you need to get all of the security updates the instant Google releases them, this is not the device for you. But if you can live with its compromises, then its price may actually entice you to make the jump. We can't not mention price, because it's a huge component of what has made OnePlus phones attractive since the very beginning.
So what's a top of the line camera worth to you? Is it hundreds of dollars? If so, then you won't mind picking a device that costs that much more. How much do you value instant software updates? Again, hundreds of dollars? Then go with a Pixel. There's a lot of choice in the mobile world right now, and the OnePlus 6T stands out in two ways.
First, the performance and its speed. It matches or outdoes every other Android device out there in that, although with the newer competitors the difference is barely noticeable. Second, the 6T has a unique mish-mash of features, ranging from some very high-end specs to some that are better described as upper-midrange, and these are all put together in a package that is very affordable by today's standards of flagship smartphone pricing. This would make the phone incredibly attractive once it gets its due price cut upon the release of the OnePlus 7, which by the way will be revealed in less than 2 weeks. Oh, decisions, decisions, decisions.
Pricing

These are the best offers from our affiliate partners. We may get a commission from qualifying sales.

128GB 6GB RAM
$ 209.99
$ 324.71
128GB 8GB RAM
$ 229.95
$ 320.20
256GB 8GB RAM
$ 517.50
$ 605.00
Show all prices