OnePlus talks Warp Charge 30 Wireless charger, rumor says it will cost €70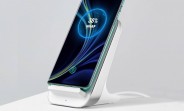 This year the company will introduce wireless charging for the first time. It will reportedly hit 30W at peak, matching the wired Warp Charge 30(T). CEO Pete Lau officially confirmed it in an interview with The Verge.
He left out some details, though, which are filled in by the latest leak - the official charger will cost €70 or so in the EU.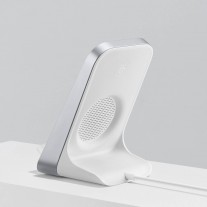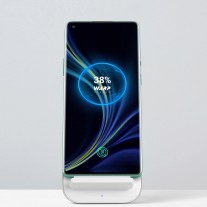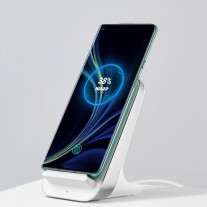 OnePlus Warp Charge 30 Wireless Charger
We saw renders of the charger earlier today. It is said to fill the OnePlus 8 Pro battery from 0% to 50% in just half an hour - the CEO officially confirmed these specs (the rumors add that a full charge will take 80 minutes). Note that current expectations are that only the Pro model will support wireless charging.
OnePlus' fast charging tech has always placed great value in running cool and its first wireless charger is no exception – it will have a cooling fan. Lau says that the loudest that the fan gets is 30dB, which is pretty quiet, but you probably don't want it on your nightstand while you sleep.
So, the charger will go into a quiet mode at night, which will turn off the fan so as not to disturb you. This also reduces charging speed, but that's a good thing for overnight charging.
The company CEO offered a glimpse into how the wireless Warp Charge will work. The charger outputs 20V at 1.5A, which is reduced inside the phone down to the 5V 6A of wired Warp Charge in two stages.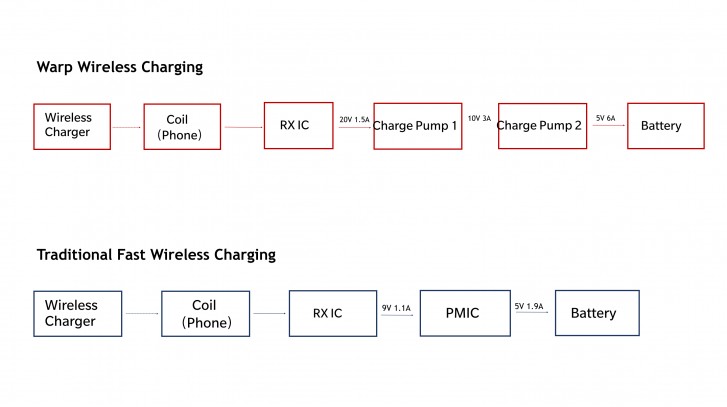 The phone and charger will be in constant communication so that the phone can signal the charger to reduce its speed in case of heat buildup. However, Lau says that the approach taken by wireless Warp Charge produces less heat than traditional chargers in the first place.
Not to worry if you have a Qi charging pad, though, the OnePlus phones will be compatible with those (though obviously they will need longer to fill the battery).
The OnePlus wireless charger will likely be unveiled on April 14 alongside the Bullets Wireless Z (and the OnePlus 8 phones, of course).
T
You have no idea what youre talking about lmao
P
Unused to think the same. Now, I really miss it. Got it 7yrs ago, in my Lumia 920. Left the charger in the box for a few months. Once I tried it, it was great not to have it wired whilst I slept.
D
I do not see the need to use wireless charging hopefully 1 or 2 versions of the 3 releases do not have wireless charging so it is not so expensive.
ADVERTISEMENT