Final words
Oppo Find 7a is among the cheapest flagship smartphones you can get today. And while it costs less, the Find 7a does not skimp on quality and offers a great build, performance and user experience. You get top notch tech with a reasonable price tag - something you won't get from Samsung, HTC or LG any day soon.
It's not only that, but the Oppo Find 7a offers some unique features you can't get from any other device. First, there is the Rapid Charging functionality that allows you to charge your Find 7a super-fast. Then there is the Super Zoom interpolation to 50MP. The simplified Color OS based on Android 4.3 Jelly Bean is also a nice departure from the custom UIs we are all used to see. Finally, the Find 7a offers a high-quality 5MP front facing camera for high-res selfies - a feature of increasing importance.
The Oppo Find 7a is powered by one of the best performing chipsets currently on the market - the Snapdragon 801. It comes with a beautiful 5.5" 1080p IPS display and offers an excellent build quality. The battery life is good too, especially for such powerful device.
You can tell we really liked the Oppo Find 7a and we enjoyed the time we spent with the handset. It is quite the looker and performer, and yet it doesn't cost an arm and a leg. And while we still think it one of the most amazing bang-for-buck packages out there, we are still going to explore the competition out there.
The closely related Oppo Find 7 (sans the A) is probably the phone many people are looking forward to. It looks absolutely the same as the Find 7a, but boasts a QHD display and its CPU is clocked higher at 2.5GHz. The Find 7 is going to hit the shelves next month and should go for about €100 higher than the €399-priced Find 7a. Anyone, who wants a QHD flagship today - Oppo Find 7 is one of the best bets.
Samsung Galaxy S5 is currently one of the most popular smartphones. It isn't a massive upgrade over its predecessor, but it managed to make some important changes - a new modern design, a better display and chipset, a more capable camera, plus a fingerprint scanner and a heart-rate monitor. There is the water and dust protection, too. All these will cost you some good €200 more than the Oppo Find 7a though.
The Xperia Z2 offers even better camera than the Find 7a, plus it is water and dust proof. Its 5.2" 1080p display also looks great, while its clean Android KitKat implementation and the 3GB of available RAM are surely favorites for many. The phone has just hit the shelves and it costs some 300 euro more than the Find 7a.
LG G Pro 2 and Samsung Galaxy Note 3 are more likely alternatives if you are shopping for a gadget like Oppo Find 7a. They are all Snapdragon 800-powered phablets with 3GB of RAM, with 1080p displays, 13MP rear cameras and Android 4.4 KitKat. LG G Pro 2 has a huge 5.9" IPS display and brings a plethora of software features and customization options to the table, while the 5.7" Super AMOLED Galaxy Note 3 is all about the S-Pen and its unique integration in the UI. You can get the LG G Pro 2 for about €80 higher than the Oppo Find 7a, while the Galaxy Note 3 is exactly on par with the Find 7a pricing, which is dangerously close.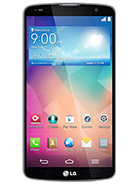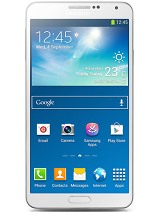 LG G Pro 2 • Samsung Galaxy Note 3
Oppo Find 7a is indeed a great flagship and an amazing opportunity for those who want the best tech on a reasonable price. Find 7a is a great package of hardware and software features, one that everyone will be happy to work with. And if that's not enough for you, there is always the Find 7.