Final words
The Oppo R7s turned out all we expected it to be. A stunner to look at and a joy to handle, the smartphone does well to defend its premium price tag, even before you actually turn it on.
And when you do, it greets you with 5.5-inch AMOLED display with deep blacks and vibrant colors. Sure, it could have been brighter and more color accurate, but you'd be enjoying it nonetheless.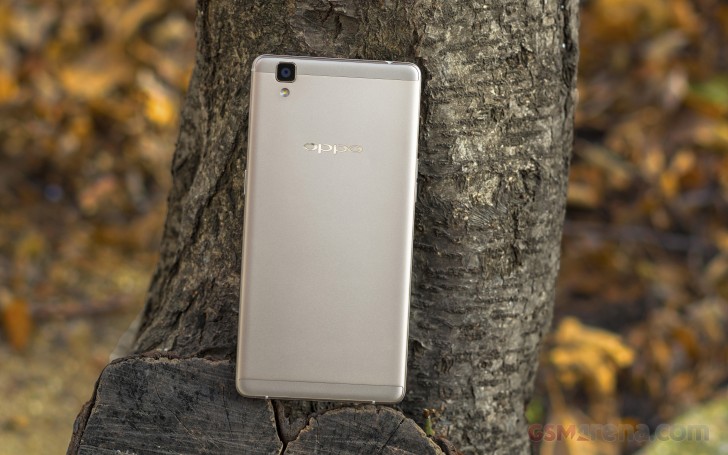 Good thing then that its battery can last you for as long as 14 straight hours of video playback. If you tend to spend most of your time browsing, however, you may find the R7s lacking in stamina, at just 8 hours.
We've seen Oppo do a great job of squeezing the most out of the Snapdragon 615 in the past, and it's done it again for the R7s. But there's no getting around its midrange nature and the chip is no graphics powerhouse.
You're likely going to enjoy Oppo's software build on top of Android Lollipop if you are ok with the fact that there is no app drawer. Color OS is stylish and functional, and the added screen gestures could be genuinely useful too. Certain menu items aren't where you'd expect them to be, but it shouldn't be an issue after a while.
The 13MP camera is a decent casual shooter and is quite rich in features, for those who appreciate it - Expert mode lets you tweak exposure, focus and white balance, and it can also save RAW files. The front facer captures very good 8MP selfies.
Oppo R7s key test findings
Premium build, high-quality fit and finish.
Eye-pleasing 5.5-inch AMOLED display with average maximum brightness.
Overall dependable battery, with 14 hours of video playback and 24 hours of 3G calls possible. Web browsing endurance is a letdown at only 8 hours.
ColorOS is sleek and offers added functionality absent in stock Android - gestures are nice if you're into that and there are plenty of themes to choose from.
Top-class performance for the hardware.
Multimedia package gets the job done without many frills - the gallery is barebones; video player is low on features, but strong on codec support; music player has the basics covered, but lacks an equalizer.
Loudspeaker scored a Good rating in our proprietary loudness test.
Better 13MP cameras are available for the money, this one delivers average detail, noisy images and warm colors. On a positive note, it's packed with features and it's speedy too.
1080p video output not up to par
Very good front camera, detailed and more color accurate than the rear one.
The R7s is in a very crowded segment and there's an abundance of capable opponents. But first - if you're drawn to the R7s, but are not entirely certain about the size, Oppo itself has options on either side. Both the 5-inch R7 and the 6-inch R7 Plus come with largely the same internals, but the Plus adds a fingerprint reader, laser autofocus, and better battery life, all for a $100 more. The R7 and R7s are equally priced, and you really need to insist on compactness to go for the overall inferior R7.
The Samsung Galaxy A7 is a very similar offering to the R7s - a metal build, a 5.5-inch display, a Snapdragon 615, and a 13MP camera. It only has half the RAM and storage of the R7s, but is more efficient despite its smaller battery and it lasts longer on the web. The R7s trumps it in video playback, and that may be worth keeping in mind. It is also the outgoing model, next year's A7 (2016) is yet to show up for review or in stores.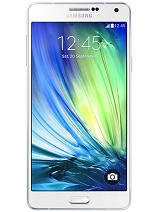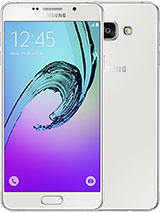 Samsung Galaxy A7 • Samsung Galaxy A7 (2016)
A top-specc'd OnePlus 2 can be had for a little more than the R7s in Europe, but it's actually cheaper in the US. It's a proper flagship too, if not really a killer of others, so it outperforms the R7s across the board. It does give you a fingerprint scanner, its camera has OIS and can shoot 2160p videos, and its output is generally superior to the R7s'. It's no match for the R7s' look and feel, though.
Motorola with its aggressive pricing has two viable alternatives to the R7s. The Moto X Style costs as much as the R7s and packs top-end hardware - 5.7-inch QHD display, Snapdragon 808 chipset, an excellent 21MP camera with 2160p video recording. Meanwhile the Moto X Play matches the R7s in chipset, display diagonal and resolution, but is $100 cheaper. It does come with half the RAM, but has the Style's camera, so it's again ahead in imaging. But the R7s is prettier and no Motomaker customization can offset that.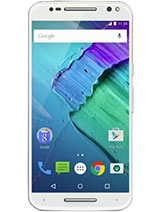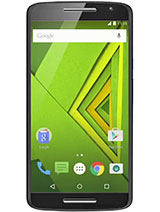 Motorola Moto X Style • Motorola Moto X Play
The LG G3 and G Flex2 are selling at bargain prices and are more affordable than the R7s in most markets. And in some places you can even grab a G4 for as much as Oppo is charging for the R7s. All three offer OIS cameras with better image quality, Snapdragon 800-series silicon (hence more powerful GPUs) and the G3 and G4 let you swap batteries, which remains important to some users. None of them matches the R7s in battery endurance though.
A tough crowd to be in if you're the Oppo R7s. It's a wonderful smartphone with killer looks and a premium vibe to it. But those come taxing on your wallet, and for the money you can get a more powerful chipset and a better camera. It's one of those looks versus smarts conundrums and it's one that you ultimately have to settle for yourselves.