Dual-SIM connectivity, but no LTE
The Oppo R819 has quad-band 2G and tri or tri-band 3G connectivity (depending on the market) with HSPA+. It's a dual-SIM, dual-standby phone, but only one SIM card can be connected to a 3G network (and only one can be used for data). The big omission here is LTE, which might be a deal breaker for some.
Local connectivity is handled by dual-band Wi-Fi b/g/n and Bluetooth 3.0. The microUSB port can be used in mass storage or MTP mode, just charge, share the phone's Internet connection or connect to the Oppo PC suit.
The Oppo R819 also has a Wi-Fi display option, which can output the screen image to a compatible device over HDMI (but there's no MHL functionality).
Chrome with data compression
The Oppo R819 comes with Google Chrome as the default web browser out of box instead of the generic Android browser. The minimalist interface hasn't changed since Chrome launched on Android.
At the top there's an URL bar with a refresh/stop button next to tabs and settings. You can switch between tabs with a wide horizontal swipe in either direction.
Opening the tabs area reveals a list of tabs which can be closed, again with a left or right swipe. The animation accompanying this action is neat, too.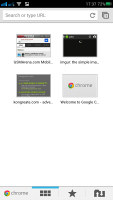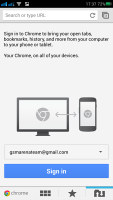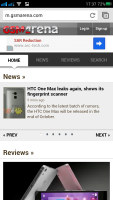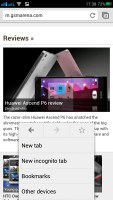 Browsing GSMArena.com with Chrome
Chrome is running on the WebKit rendering engine, so underneath the minimalist UI it's basically the same as all Android stock browsers.
Of course, one of Chrome's strengths is its ability to seamlessly sync with the desktop version, using nothing but your Google account. This allows you to open an article on your PC and finish reading it on your mobile phone. It also syncs your bookmarks and favorite sites.
Google Chrome is generous with settings as well. You can control almost every aspect of your web browsing from choosing what content you want to allow to load like JavaScript, images, cookies and pop-ups.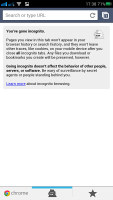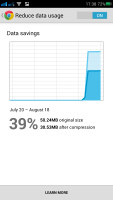 An incognito tab • Reduce data usage
A brand new setting is called Reduce data usage and does what it says - Google servers compress the webpage (using Google-developed tech like SPDY and WebP) and send them to the phone. You can check the graph to see how much data you've saved. Unlike Opera Mini, this mode keeps the full functionality of web pages. Also, secure connections bypass the Google servers, for privacy reasons.
Office doc editor with cloud integration
The Oppo R819 comes with Kingsoft Office out of the box and it's the full version that can create and edit files too. It supports Word, Excel and PowerPoint files (97, 2007 and 2010 docs are supported) and can view PDFs too.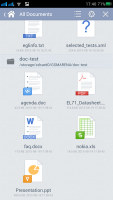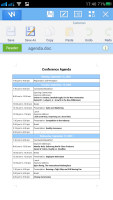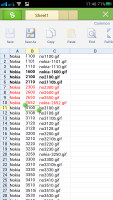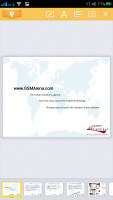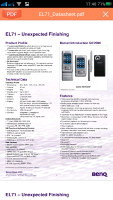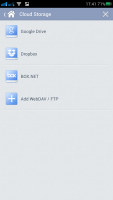 Kingsoft Office is pre-installed
The editors are quite capable - the Word editor can do complex text formatting, create tables, while the Excel editor has full support for editing formulas.
Better still, there are plenty of sharing options. Kingsoft Office supports Google Drive, Dropbox, Box and WebDAV / FTP out of the box for syncing files, you can email files and use Shareplay. Shareplay is a presentation tool that sends the file to all devices connected to the session and lets you move between slides, highlight items and so on.