Portraits
The Oppo Reno 10x zoom is capable to shoot the portraits with defocused backgrounds and those turned out stellar, if not outright class-leading. The subject separation is excellent, there are no abrupt transitions, and the algorithm is smart enough not to get fooled by complex surroundings.







Oppo Reno 10x zoom 12MP portraits
Selfies
The Reno's motorized mechanism pops up to expose the 16MP selfie camera. It has an f/2.0 aperture lens and fixed focus. On the software side, there are all sorts of beatification enhancement options like skin smoothing and eye enlargement and face thinning - the lot.
When there is enough light, you'll get super detailed and sharp selfies. In even moderately dimmer conditions that call for, say, ISO settings above 400, there's a noticeable drop in sharpness caused by aggressive noise reduction. In any case, colors are rendered nicely, and dynamic range is reasonably wide.
There is also a very good Auto HDR mode. It does an excellent job in evening the exposure and restoring the highlights, but those come at the price of some fine detail and sharpness.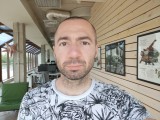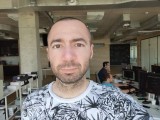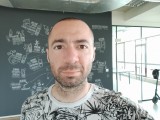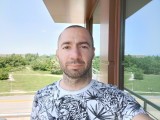 16MP selfie • 16MP selfie • 16MP HDR selfie • 16MP HDR selfie
The selfie portraits are rather mediocre as is often the case. With the lack of a second camera and a fairly basic main one (compared to a rear cam that is) the subject separation is a hit and miss affair.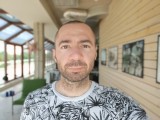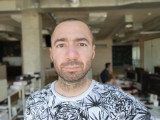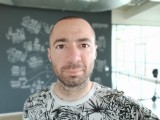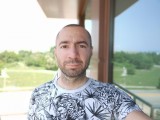 Oppo Reno 10x zoom 8MP portrait selfies
Video recording
The Oppo Reno 10x zoom records video up to 4K at 60fps with its main camera. Unfortunately, it can't use the ultra-wide or the telephoto snappers for capturing videos.
There's an always-on optical video stabilization, of course, but when shooting in 1080p@30fps the footage will also benefit from electronic stabilization. You can't opt out from either of those.
The Oppo Reno 10x records stereo sound, but it also offers two more advanced options - 3D recorder for 360-degree surround sound, and Focused Audio - for when zooming (digitally, don't forget) on a specific subject.
Oppo is being very generous with the bit rates it uses to encode videos. 4K footage (both 30 and 60 fps) gets 50Mbps while 1080p (both 30 and 60 fps) is allocated an above average 20Mbps. It's then a little odd that the stereo audio bit rate is just 96kbps.
The 4K videos are packed with detail, noise-free, and with some commendable dynamic range. The color rendition is on point as well and the contrast is top-notch. The 1080p clips are equally brilliant, sans the pixel count, of course.
The 60fps videos in 4K and 1080p resolutions have the same bitrate as their 30fps counterparts and we expected a noticeable drop in the video quality. Yet we saw none of that and we still got excellently detailed footage with great colors.
The last stop is, of course, our Video compare tool where you can compare the Oppo Reno's output against other phones we've tested. We've pre-selected the OnePlus 7 Pro and the Huawei P30 Pro, but a different set of devices is only a few clicks away.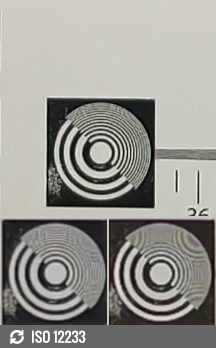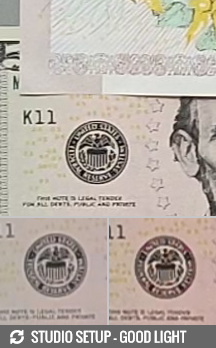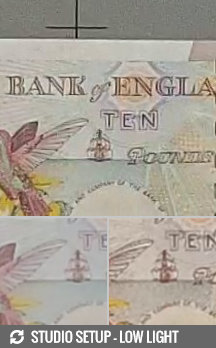 2160p: Oppo Reno 10x zoom against the OnePlus 7 Pro and the Huawei P30 Pro in our Video compare tool
Shootout: Oppo Reno 10x zoom vs Huawei P30 Pro
Well, we just couldn't miss the opportunity to put the Reno 10x zoom against the Huawei P30 Pro. So, we took both phones for a spin and the samples are in.
The P30 Pro saves 10MP images, while the Reno gives you 12MP. And because Huawei uses a different color filter, the color rendition is a bit off in some scenes. But aside those differences, the photos in broad daylight are pretty similar in quality - the Oppo Reno 10x zoom has an advantage in resolved detail in some scenes, but the differences aren't huge.
Don't forger to use our dedicated photo comparison tool - the shortcut is available on each sample row.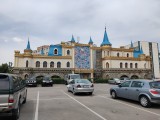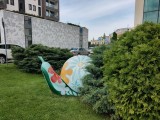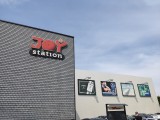 Oppo Reno 10x zoom 12MP 1x (26mm)
The comparison of the periscope cameras at 5x zoom shows a clear advantage for the P30 Pro camera. It resolves far more detail in all scenes.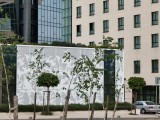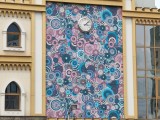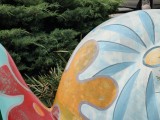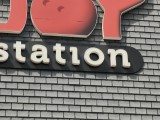 Oppo Reno 10x zoom 12MP 5x (130mm)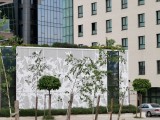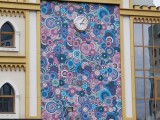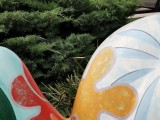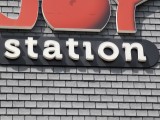 Huawei P30 Pro 10MP 5x (125mm)
Since the 6x zoom is the default option on the Reno, we decided to shoot at 6x with both devices as well, but since past 5x both resort to digital zooming the picture is absolutely identical - similar dynamic range and color rendition between the two, but far more detail resolved by the P30 Pro.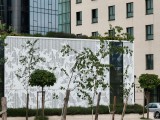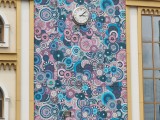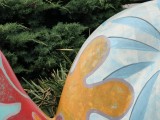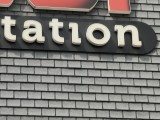 Oppo Reno 10x zoom 12MP 6x (160mm)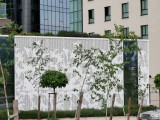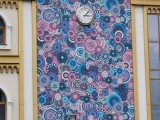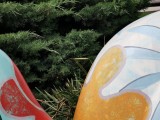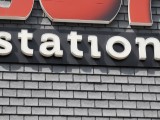 Huawei P30 Pro 10MP 6x (160mm)
When it comes to ultra-wide-angle shots, the Huawei P30 Pro's 20MP camera retains an edge over the 8MP snapper of the Reno, but it's very minor and from what we saw with the telephoto cameras or what the resolution difference might suggest.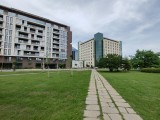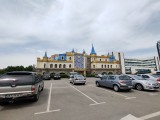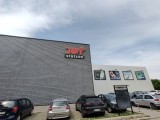 Oppo Reno 10x zoom 8MP wide (16mm)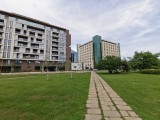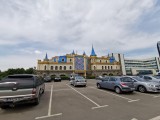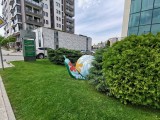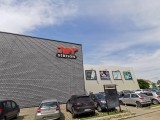 Huawei P30 Pro 20MP wide (16mm)
Moving on to some low-light shots. While the Reno 10x zoom does a good job at night, the P30 Pro is simply superb, delivering better exposure and more detail in each of the frames.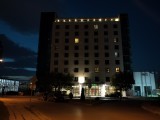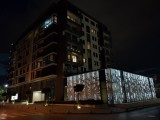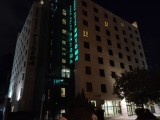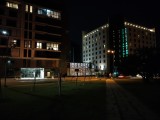 Oppo Reno 10x zoom 12MP 1x (26mm)
When both use their night mode the difference is even more pronounced, the P30 Pro clearly handling the complicated processing much better.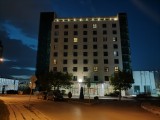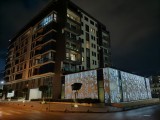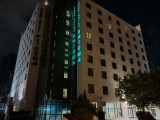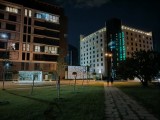 Oppo Reno 10x zoom 12MP Night 1x (26mm)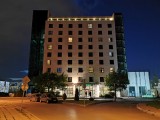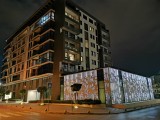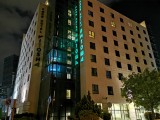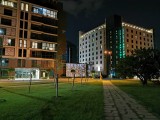 Huawei P30 Pro 10MP Night 1x (27mm)
We did low-light shots with the telephoto cameras as well, even though we knew better than to expect great results - persicopes are simply not meant to be used when light is scarce. The P30 Pro again had the upper hand, but neither phone produced shots worth bragging about.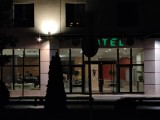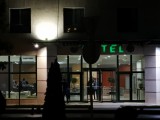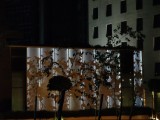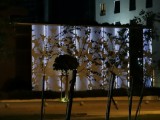 Reno 12MP 5x • P30 Pro 10MP 5x • Reno 12MP 5x • P30 Pro 10MP 5x
The two phones produce rather different results when it comes to ultra wide angle shots at night. The P30 Pro has an edge in terms of resolved detail - small in some scenes, larger in others, but produces far noisier shots. Depending on the scene we'd prefer the output of one or the other, but it's hard to pick a clear winner.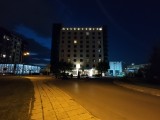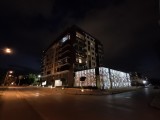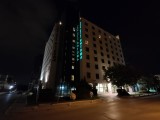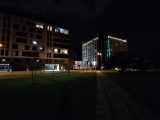 Oppo Reno 10x zoom 8MP wide (16mm)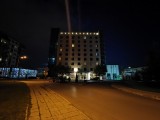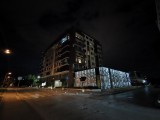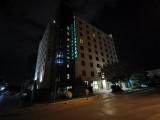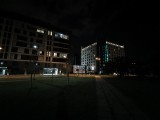 Huawei P30 Pro 20MP wide (16mm)
With Night mode enabled for the ultra wide cameras the Huawei P30 Pro is back ahead, although it's not nearly as big a difference as the Night mode shots on the regular camera.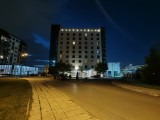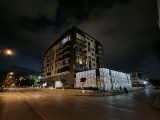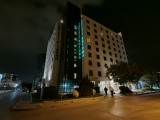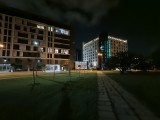 Oppo Reno 10x zoom 8MP wide Night (16mm)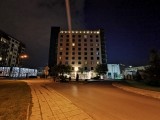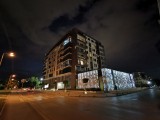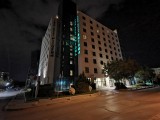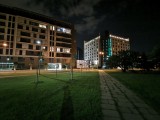 Huawei P30 Pro 20MP wide Night (16mm)
The Huawei P30 Pro emerged a winner from this shootout in our view. Its telephoto camera produces sharper images and its low-light performance is better too. There's also the better Night Mode on the P30 Pro to further tip the scales in its favor.
The Reno 10x zoom didn't do so much worse though - its daylight performance is actually superior, the two phones are very closely matched in the ultra wide angle camera peformance and even though the Reno's telephoto camera ended up being only the second best in this test, it still reaches further than every other phone on the market.