Which are the biggest disappointments of 2016?

Peter
USB-C is honestly a bit of a mess. Does your device support USB 2.0 or 3.1 speeds? If 3.1, is it 5Gbps or 10Gbps? Do you have the right cable? Do the phone and/or cable support Power Delivery?
It ranges from hard to impossible to tell until you actually try. Look, I've used Bluetooth 1.0 when it took a prayer to connect, I'm not spoiled. But if USB-C was the "One cable to rule them all" then incompatibilities are the last thing I wanted. There are reversible USB 2.0 cables too, you know.
PS. I don't care for USB-C headphones, the 3.5mm jack works fine.

Vince
My biggest tech disappointment of 2016 is the LG G5. I was really, really looking forward to LG's finest, because this is a company, which has been making great smartphones and is constantly innovating.
However, it seems that in its pursuit of innovation, LG lost focus on the polishing of the product. The LG G5 is just such an example. The V20 manages to shine brighter than its smaller sibling, but still has quirks across the board.

George
And a misfortune it was, indeed, the Galaxy Note7's sudden departure from this world. It hurt me on a very personal level as it left me with no phone to covet. Whether I actually would have paid its top-shelf price (certainly not before spring, and very likely on contract) is mostly irrelevant - the void cannot be filled now. Consumerism at its finest.
I also have to agree with this wise man Peter here at the office and his complaints on the state of the USB-C standard, if you can call it a standard. The whole thing just can't not evoke that XKCD comic in your head.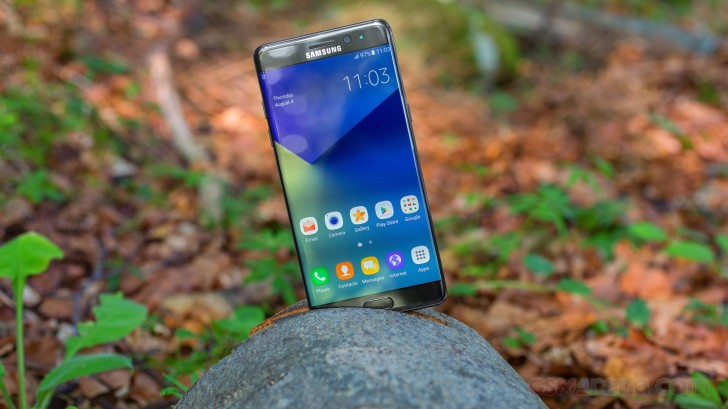 Victor
As far as disappointment are concerned, the attitude towards USB Type-C and associated standards, like Thunderbolt 3 definitely has to take the cake. After talking with a few colleagues, I understand I am not alone on this point. Hopefully, these are just growing pains and the industry will get back on track in 2017, but currently, the Type-C scene can only be described as a total mess.
Everybody loves the versatility of Type-C, which is great. But what many choose to forgo for technological, financial or other reasons is what lies behind said connector. Since the standard allows quite a bit of fallback, many still choose to implement USB 2.0, instead of 3.0 or 3.1 for data transfer. And things get even worse when it comes to charging.
Type-C has a perfectly good USB Power Delivery 2.0 standard, for up to 100W. Yet, most quick charging solutions still insist on using non-standard pin configurations. And since the Type-C connectors are practically identical at first sight, regardless of the custom nature, the burden on end users is painfully reminiscent of the era of proprietary connector and port standards.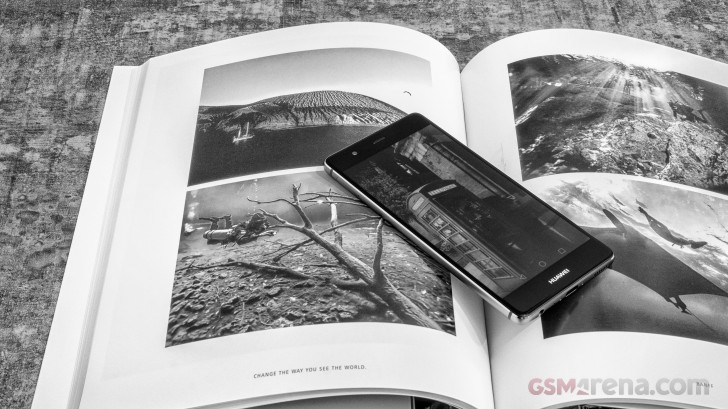 Chip
It's hard to look past the Samsung Galaxy Note7 here. Arguably the greatest phone of the year became a byword for failure. It will be missed dearly.
We also saw the final nail in the coffin of removable batteries - driven out by the pursuit of ever slimmer phones. Having carried spare packs to save me at events in the past I can't help but feel a little sorry for that.
The war on the 3.5mm audio jack also came out of the blue and I really don't get what caused it. Even though I'm hardly an audiophile, it's hard to find justification for removing it as it only saves a very tiny amount of internal volume.

Kaloyan
Samsung Galaxy Note7, obviously. I still can't believe how a company of such magnitude couldn't account properly for the battery distention and ruined such an amazing flagship.
Apple iPhone 7 and iPhone 7 Plus are among my biggest disappointments of the year. Apple recycled the iPhone 6 design once more, ditched the audio jack, and tried to make up for that with the insanely expensive and ugly AirPods. And I could just leave all that here, but, no, I want to say more.
I've been an iPhone user since the iPhone 3GS, but I think Apple is becoming really lazy. The company is now a master of captivating presentations, but the final products are rarely living up to the promises made. The iPhone 7 and 7 Plus cameras are underperformers when it comes to still image quality, and even the "never-seen before" Portrait effect on the 7 Plus didn't make up for the disappointing telephoto camera quality. Even the iOS top 10 new features are really just two or three, and nothing that we haven't already seen somewhere else.
The Apple brand alone is not enough for me, not anymore, and while I am invested into iOS, I won't buy another iPhone if it doesn't introduce something fresh or at least live up to its promises. The insane performance alone isn't enough to sell, not anymore. Here is hoping Apple is holding back for the anniversary iPhone, which would be both great and greedy.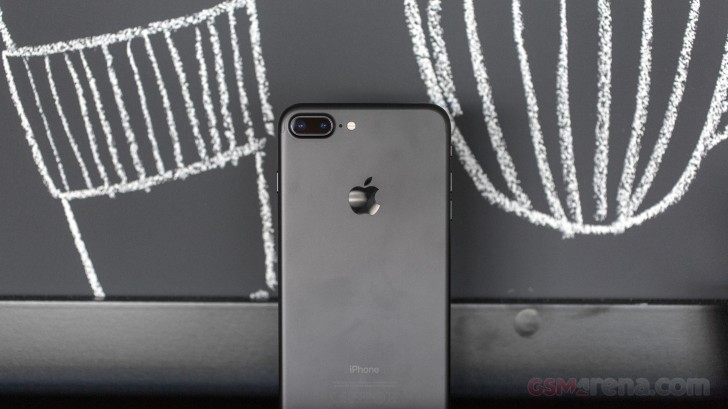 Ivan
The biggest disappointments of 2016 are the trend to make phones thinner at the cost of removing the headphone jack and making the battery smaller than it needs to be.
Apple did away with the beloved 3.5mm jack, Motorola (Lenovo) made the Moto Z Force an unnecessary 7mm thin and removed the audio jack too - personally I'd love a phone that's 8mm thick with a bigger battery and a headphone jack.
I also not enamored with the trend of making smartphone cameras lower resolution. I love to have detail in my photos and most of the time 12MP isn't great when you zoom in. But hey - here's to okay low light performance, am I right!

Himanshu
The biggest disappointment, according to me, was the Samsung Galaxy Note7. It was arguably the best smartphone of the year as well as that Samsung ever manufactured, if not for the faulty battery (that ultimately caused its demise). People really loved the handset, evident from the fact that a large number aren't yet ready to return their unit to the company even after knowing that it might catch fire.
Moving on, tablets, I think, are slowly on their way out, as evident from decreasing user interest, which has been highlighted by recent reports from multiple market research firms. Finally, Windows Phone is really struggling, and if the situation continues the way it currently is, the mobile OS from Microsoft will soon be a thing of past.

Prasad
It goes without saying that the Samsung Galaxy Note7 was the biggest disappointment of the year. If it was just a bad phone, it would have been one thing but it actively tried to kill people. Such a lapse in quality control would have been unremarkable from a smaller brand but not from the biggest smartphone vendor on the planet.
And all this for what, just so Samsung could beat Apple to the punch in the market? Worst of all, Samsung couldn't even fix the phone after recalling it once and then waited until many more reports came in before finally deciding to pull the plug on it. People lost property to this phone and risked getting physical injury. Meanwhile, owners were in a limbo not knowing what will happen to their phones and those who had pre-ordered had given up hope of ever getting their phone. Undeniably the biggest disaster of 2016, or recent time, for that matter.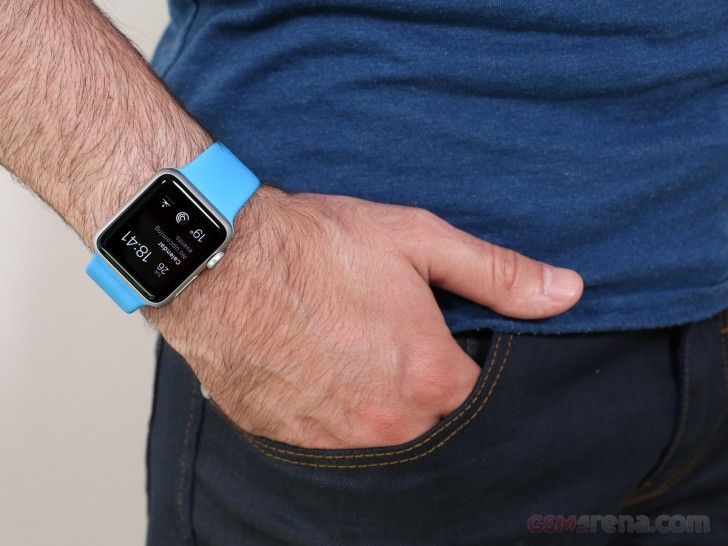 Vlad
Well, I really can't ignore the Samsung Galaxy Note7. I wouldn't be able to ignore it if I had one, because people generally aren't able to ignore fireballs in their proximity. Joking aside, it was by far the biggest disappointment of the year for me. In its race to beat Apple, Samsung may have pushed the Note7's design a bit too far, resulting in the issues you've read about many times by now.
And it's such a big pity, this - the Note7 was one of the most beautiful smartphones ever made (in my humble opinion), it was packed to the brim with features as you'd expect from a Note, it had a new, slightly redesigned skin atop Android, it had great innards, the S Pen... I could go on.
Before its release, it had every chance at becoming the most successful Note ever, but then the fires started and the rest is history. Samsung's handled the situation decently overall, although the blunder with the first recall then followed by assurances that the new devices are safe, only for those to be proven wrong was all a bit tough to swallow. Still, hopefully the Galaxy S8 will come out ever stronger from this experience.

Ricky
Let's get Apple out of the way, and talk about why it was disappointing for me. Let's start with the 2016 MacBook Pros. I was really looking into buying a MacBook to use for my job. I needed a portable, but reasonably powerful machine with really good battery life, so I thought the MacBook Pro was going to be the perfect choice. After hearing about Apple possibly refreshing the models for 2016, I held off on buying anything until then. After seeing Apple's new MacBook Pro It felt like Apple had gone backwards. It got rid of MagSafe, the SD Card slot, the USB-A port, and to coincide with the thinness race, the battery life was reduced.
I won't go into why these are bad choices on Apple's behalf, but this completely turned me off to any Apple computer as it seems like the company only wants to sell me something kind-of-good so it can try to sell me something a-little-better the next time around. The iPhone 7 was in the same boat, it finally offered stereo speakers, waterproofing, and the fastest CPU around, but for Apple, it was only playing catch-up, and it didn't update the design of the phone as it had done for the past 6 years starting with the iPhone 4 (4, 4S, 5, 5S, 6, 6S, 7(which still looks like the 6???).
There didn't seem to be much happening with smartwatches in 2016 with the exception of the Apple Watch Series 2. Apple was finally able to succeed its first-generation smartwatch with new features and proper water-resistance. The Apple Watch is the one I see out in public the most, way more than any other Android Wear smartwatch. Most smartwatch makers decided to wait the year out before making any new smartwatches, resulting in a boring year for smartwatches. Google's delay in releasing Android Wear 2.0 could be to blame as well.