What devices and technologies are you most looking forward to in 2017?

Peter
We've seen Microsoft try to turn a phone into a desktop, but I'm thinking of things going the other way - from desktop to phone. I say this with VR in mind, specifically. A flagship phone with a QHD AMOLED display plus a headset like the Gear VR or Daydream already gets you close to the hardware of the dedicated (and expensive) headsets like the Oculus and its Rift.
Obviously, the phone will just serves as a display and sensor array, a PC (or console) will do the actual graphics rendering. Some apps try to do this, but given how sensitive VR is to latency, I think a hardware solution is required. Something like Intel's WiDi could transmit the image wirelessly (no cables!). Unfortunately it seems that Intel killed it off in favor of Miracast (which won't work as it gives no guarantees about latency).

Vince
Having already chosen the Galaxy Note7 as the device that was on the top of the smartphone foodchain, my answer for the most anticipated device for 2017 isn't a surprise. The Galaxy Note8, if Samsung chooses to continue the Note brand, is going to surely be in the top 3 smartphones to look out for.
I am also looking at OnePlus, Xiaomi and Samsung to push the envelope of the smartphone capabilities. However, I am sure we can all agree that everybody wants a polished user interface experience. And since I am an Android guy, the next version of Google's mobile OS is exciting beyond belief.

George
I really like the concept of the Light L16 camera - you know, the one that's actually 16 separate cameras. Smartphones with two cameras on their backs are no longer a novelty, but why stop there? Sure, spaces are crammed, but the engineers will figure it out (it's so easy when you're not the engineer in the conference room, for a change).
A super wide-angle camera is a must and fits like a charm (LG G5 and V20), regular focal lengths in the 24-28mm equiv. range are the norm, let's just focus on telephoto. Periscopes have been done (Zenfone Zoom), just ditch the zoom bit and give me the long end - that'll help reduce lens dimensions while keeping a meaningful sensor size, no? Uhm, okay, possibly two of those, at different focal lengths (50mm + 80mm), pretty please?
Aaah, sure enough - a monochrome camera for those moodier moments, but just one, at a modest 26mm. Or none at all, who cares when you've got the other four.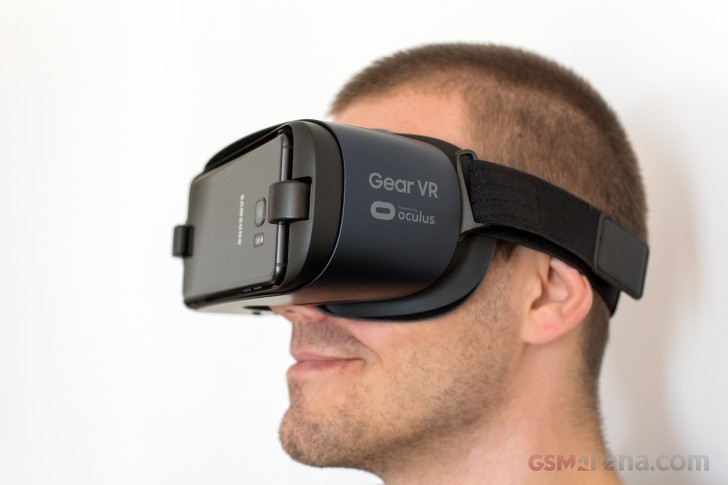 Victor
Hopefully, Thunderbolt 3 will manage to swoop in and sort the whole mess out in 2017. And while at it, I wouldn't mind adding a few other bold Thunderbolt 3 wishes to the mobile Christmas list, like standardized Display Port output and even external PCI-E peripherals. Dock-able smartphones finally done right, anyone?
Also, can we finally start shaking off the proprietary approach in wireless casting technology next year? I don't really mind the "format war" of sorts, but with all said and done, I am never really quite sure if and how any two particular gadgets with WiDi, Miracast or the like will play together.

Chip
Why the return of Nokia, of course. And yes, it won't be quite the same as the good old days because the mobile landscape is vastly different, but it's still interesting to see if guys that formed HMD still have it.
I'm also hoping that more and more manufacturer will follow the example of Xiaomi and come out with bezelless phones. How could they not, now that the Mix is out. It's hard looking at you phone the same way once you've played with that.
I'm looking for a maker to match the HDR+ of the Pixel phones with a dual camera ala Huawei P9/Mate 9. These two approaches boost the weakest part of each smartphone camera - the low light performance. One can only hope to see the two working together in a proper "night-mode" cameraphone.

Kaloyan
I am very curious about Microsoft's next Windows phones now that Windows 10 can run fully on ARM hardware. This was a breakthrough I was hoping for quite some time and may finally allow Windows OS to hang with the cool kids on the block. I sure liked the Lumia 950 series and was very disappointed to see them fade into oblivion, but that's life I guess.
There is this VR trend that's going on right now and since the Gear VR was released, I seem to encounter only cheaper and less inspiring solutions. I wasn't a fan of the Gear VR quality and performance either. I don't want this VR trend to disappear, just to be put on hold until the technology is ready.
Today it seems to me the manufacturers are cutting corners to meet the minimum hardware requirements for VR, but its quality and available content are rather questionable. I don't want companies to focus on how to put VR in expense of innovations in camera, display, or even batteries. I don't want VR to kill the smartphone innovation impetus because the VR is just too low quality for now. Let it grow naturally, and in the meantime - let's make the smartphones great again. Yes, I've just used that phrase.
Finally, I am beyond curious about what's next for Apple and Huawei. As an iOS user, I want the next (anniversary) iPhone to be something to remind us of the Jobs' era, but somehow, I doubt it will turn out like that. In the meantime, Huawei and Leica are doing something I am already sold on and I secretly cheer for the Huawei P10 to outshine Apple's next big thing.

Ivan
I'm looking forward to a new Nokia flagship. The industry is in dire need of a new Nokia flagship to restore some balance to it. Nokia phones had great cameras and impeccable quality and I think a 2017 Nokia smartphone with a great camera and a capable operating system behind it is a great idea.
Continuing on that train of thought I'm looking forward to better cameras, especially cameras made better with software. With the Pixel, Google showed us that you don't need optical stabilization to have a stable camera and that you don't need to be a pro to make professional-looking images. Google's pair of phones have the best camera on the market, the best camera processing in the industry so let's all get behind smart cameras - not just flashy cameras.
I hope in 2017 we can finally have smartphone cameras with large sensors (1/2.6",1/2.3") and an above 12MP resolution.

Himanshu
Virtual reality is one technology that I believe has great potential and many areas of application.
Aside from it, I really hope driver less cars become mainstream in near future, as countries like India, that are developing good road networks but lack road safety, would immensely benefit from this technology.

Prasad
One thing I'd like more brands to focus on is display calibration. While companies like Apple and Samsung have made it their priority over the years, with Apple even going as far as to individually color calibrating each device and making the calibrations the default, others still have a long way to go. Oversaturated colors, excessive contrast, and cold, blue whites are still the norm on smartphones, especially on those that have AMOLED displays. Hopefully going forward, more brands will provide accurate sRGB color calibration for their devices, at least as an option.
Another area where I expect to see improvements is Bluetooth audio. With the days of the headphone jack appearing numbered, now is the time for Bluetooth device manufacturers to step up and improve their game. The convenience factor of Bluetooth audio is undeniable but for some the audio quality just isn't there yet. If the manufacturers finally get it on par with wired audio and improve battery life, it should help ease the transition to wireless audio. Not to mention, the prices will get more affordable as well as more people buy them.

Vlad
I'd like for Sony to make up its mind once and for all whether it wants to be a true contender in the smartphone space, and if the answer is "yes" maybe try a new design language - it's high time. Oh, and if the whole 'two flagships per year' business model hasn't been working out, maybe it's time to drop it?
Then there's the Nokia brand, which will once again be featured on smartphones, this time running Android. I'm trying not to look at this reentry into the market with high expectations (because those lead to huge disappointments usually), but there's still a lot of brand awareness for Nokia so if they play their cards right a certain amount of success is easily attainable.

Ricky
I am quite excited for a few things to come out of 2017. Most notably, 2016 has become the year of VR, many companies have some form of a VR offering and everyone wants to be a part of it. I'm not sure who will win the VR space (or if there is a race to be won), but the HTC Vive is still my favorite piece of VR technology ever since I tried it at the HTC 10 event. I would love to see more filmmakers embrace the VR platform and create some really inventive things, as the film industry needs a breath of fresh air. How long do you think it'll be before we start seeing 360-degree theaters?
I am also excited to see what LG has in store for this year's new flagship, as 2015's G5 was not very outspoken. I am also really interested in seeing what Apple will do with the next iPhone, given that this year's iPhone 7 was somewhat underwhelming with no major design changes.
Looking toward 2017, I would love to see the evolution of smart home. Google's Home assistant created competition for the otherwise unopposed Amazon Echo. As more smart home devices become a part of our lives, security of these devices needs to become a priority, so we don't have another major internet outage like we did last year.