Design, build quality, handling
As budget as it may be, the Realme Pad design is everything but cheap. Starting with an aluminum unibody with elegant chamfers, then the welcoming 10.4-inch screen, through the CNC-made speaker grilles, and finally - an impeccable balance of weight distribution and measurements. Yes, the Realme Pad's design is a job done really well.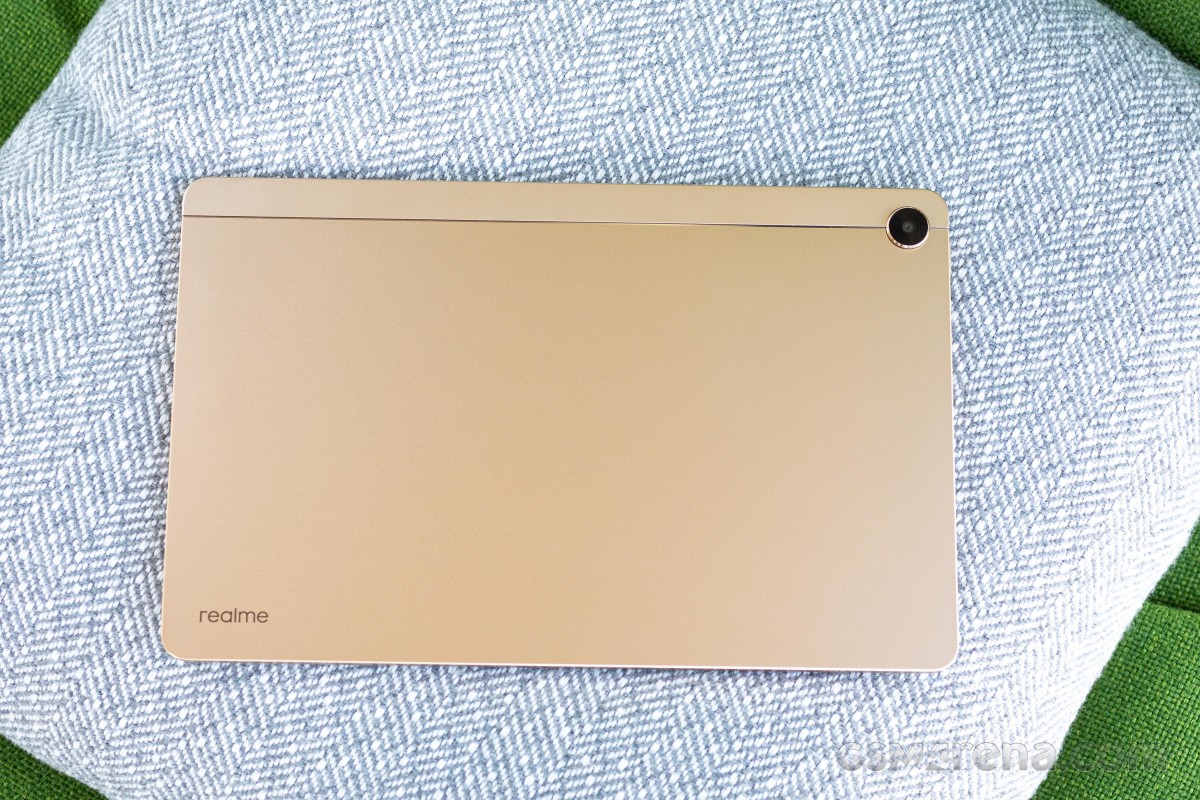 Realme is selling the Pad in Gold and Gray, and we cannot yet pick a favorite. Both have aluminum bodies with a brushed finish that keeps fingerprints and smudges away.
The front is flat, home to the tablet's screen. The back is where most of the design effort went, and it's beautiful in its simplicity. The metal back is perfectly flat and has two visible things - the rear camera and this thin divide that goes edge to edge. We suspect this line is probably a clever way to hide the antennas, but we have no way to be sure.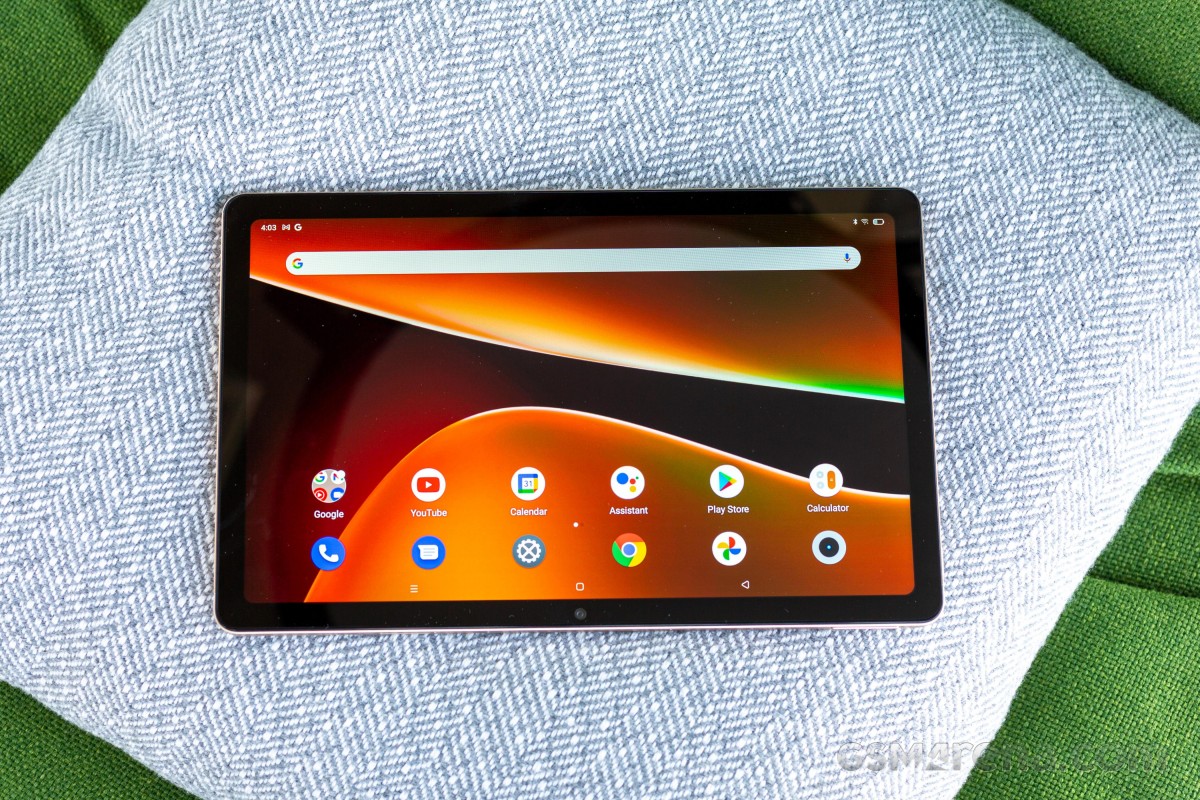 Most of the front is taken by the 10.4-inch IPS LCD screen of 16:10 aspect. There is only one other feature of interest at the front - the 8MP camera for selfies and video calls. It's an ultrawide snapper that fits a lot in the frame and probably one of the very few on the market with such a lens - group video calls, anyone?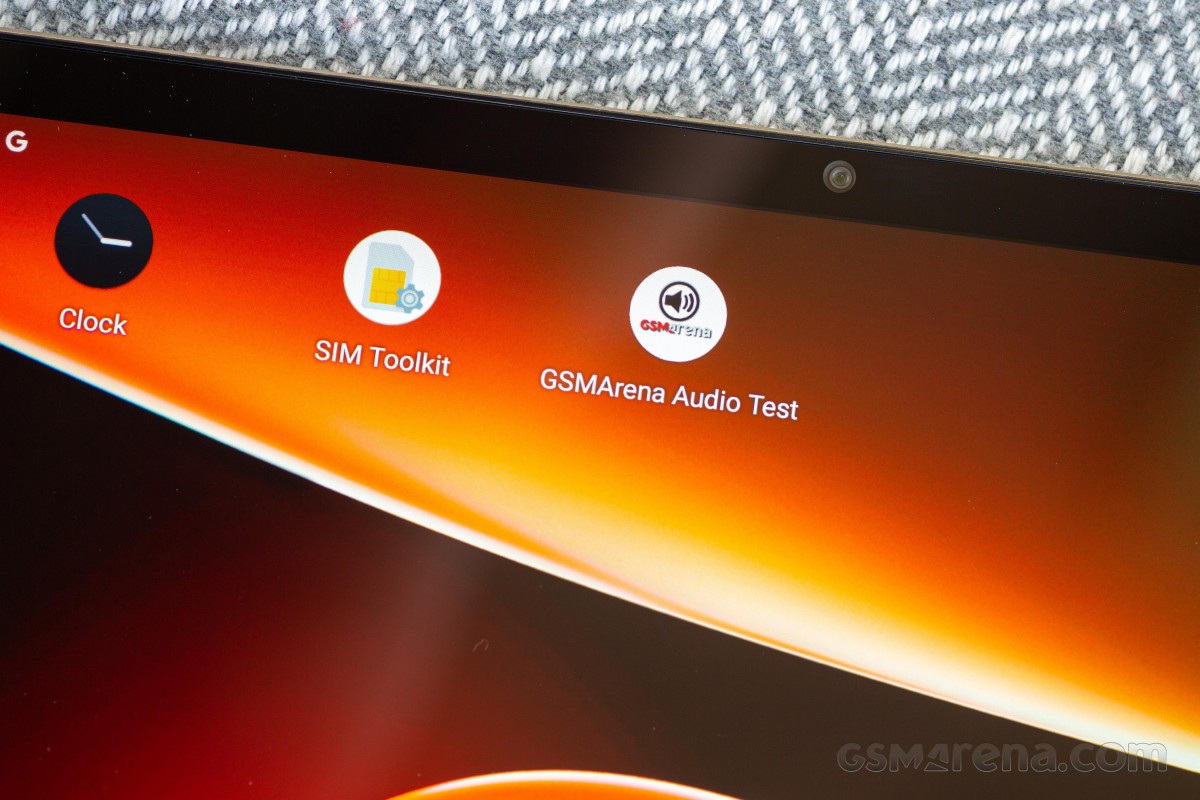 The back has another 8MP camera, this one for the occasional photo and video. It's a tiny camera, yet it's jutting out a lot. We saw the same thing on the Xiaomi Pad 5. Since the Pad is large, the wobbling is minimal, so don't you worry about that.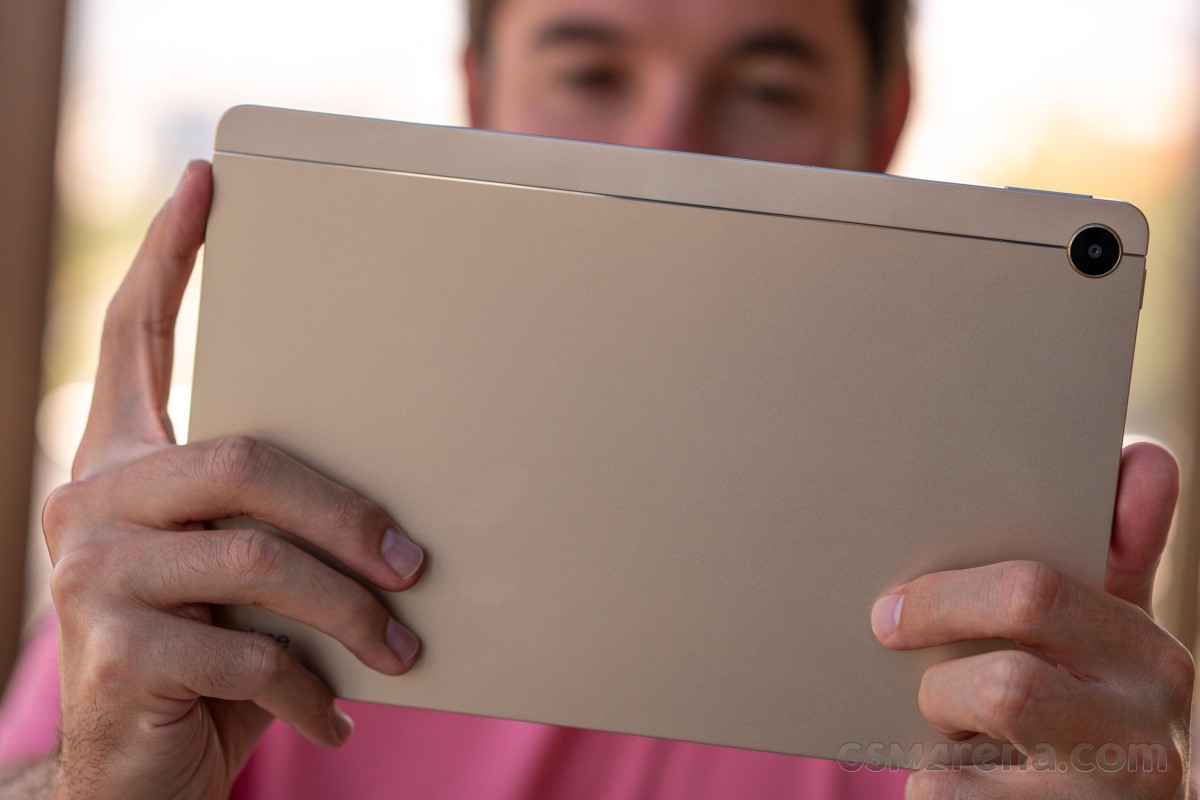 Let's look at the sides now. We will be holding this tablet in portrait orientation while giving you this tour.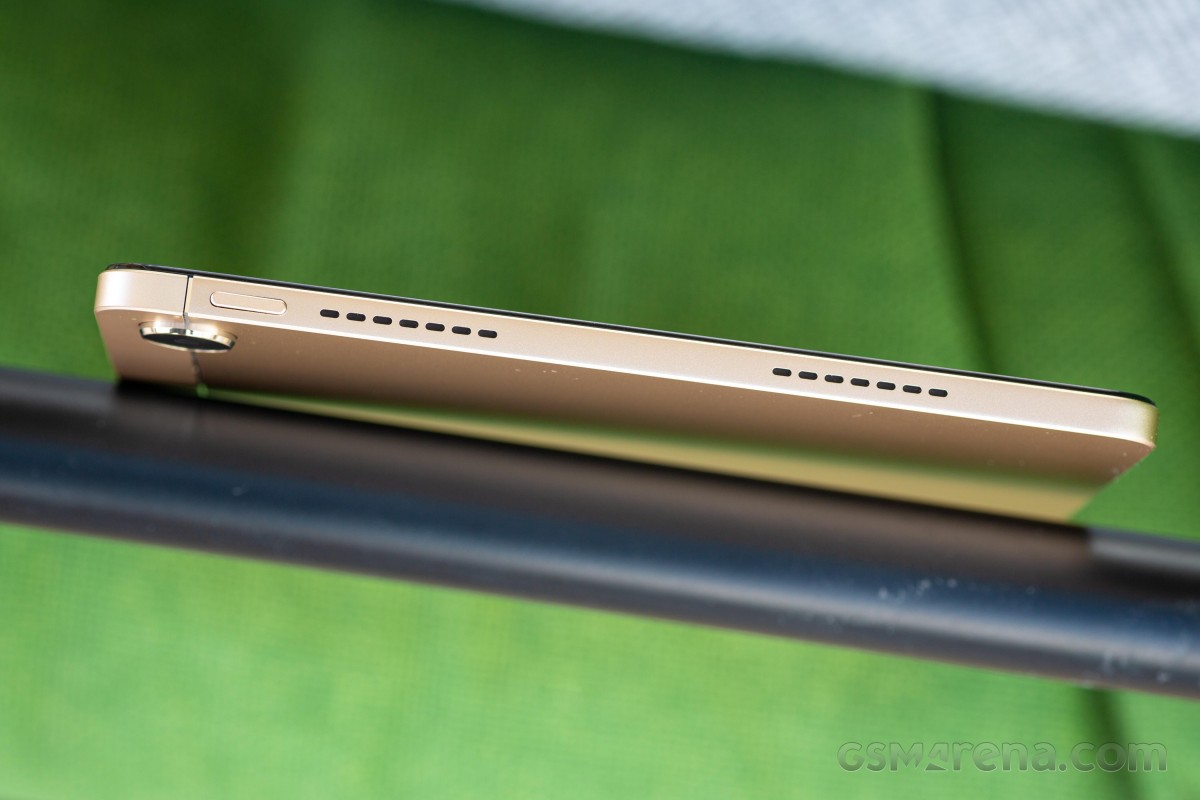 There are four symmetrical speakers on the Realme Pad - two at the top and two at the bottom. They sit behind large grilles and support Dolby Atmos.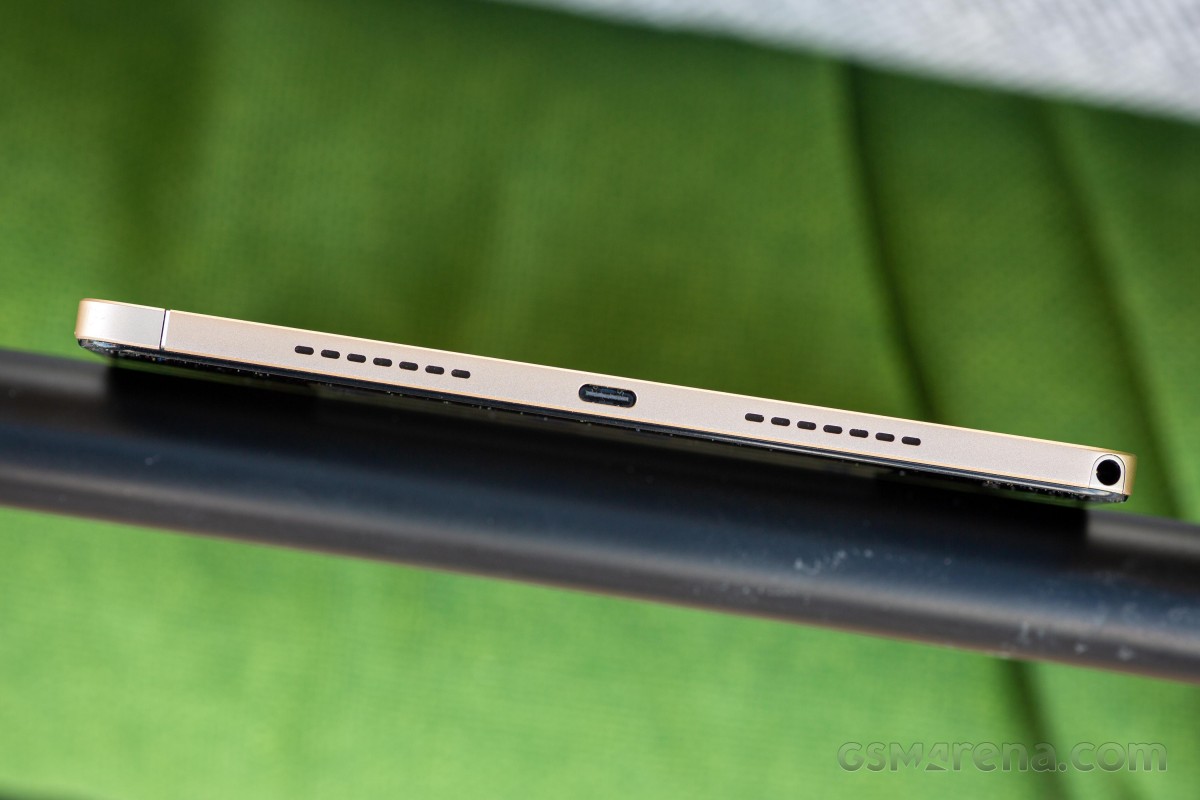 The top also houses the power/lock key, while the bottom has the USB-C port and the 3.5mm jack.
The left side is completely bare.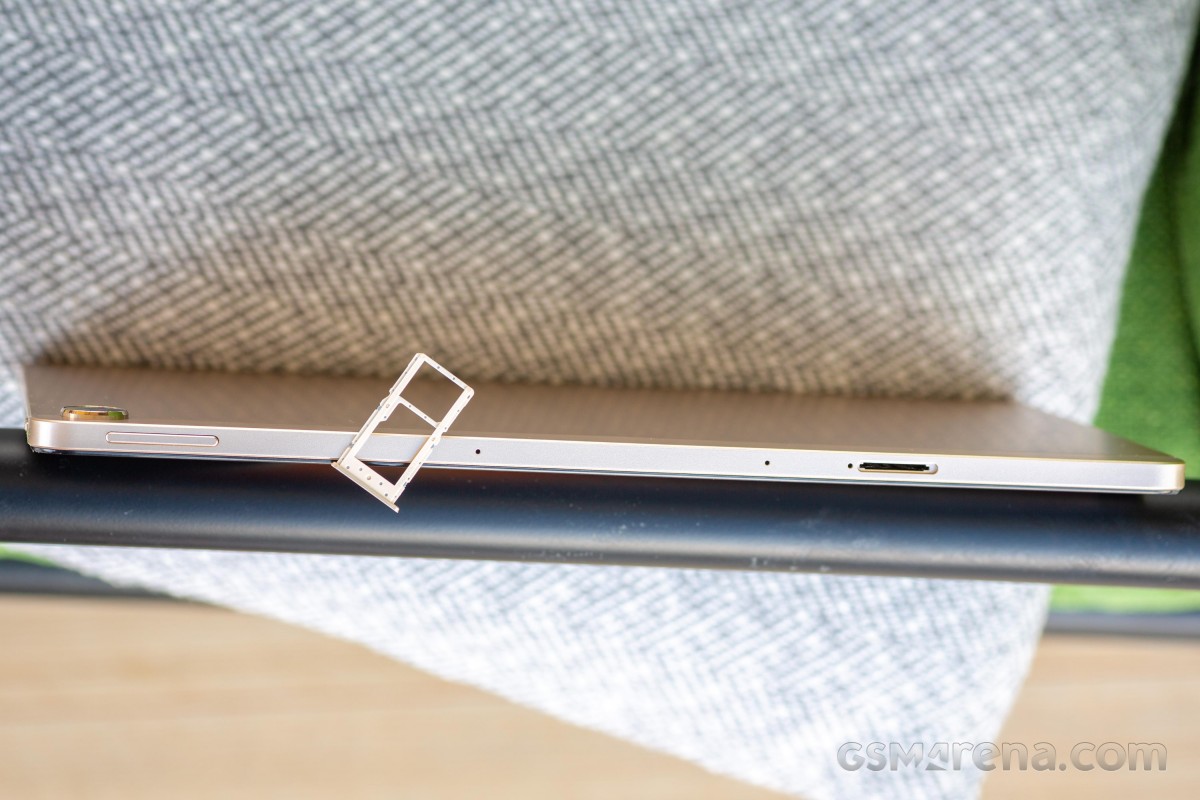 The volume key, two microphones, and the hybrid card slot are on the right. The card tray accepts two nano-SIMs on the LTE model, but you can swap one of these for a microSD card. The Wi-Fi-only model takes just one microSD card, of course.
The Realme Pad has reasonable screen bezels, and its size is in line with other ten-inch tablets. The slate weighs 440 grams, which is 71 grams lighter than the 11-inch Xiaomi Pad 5.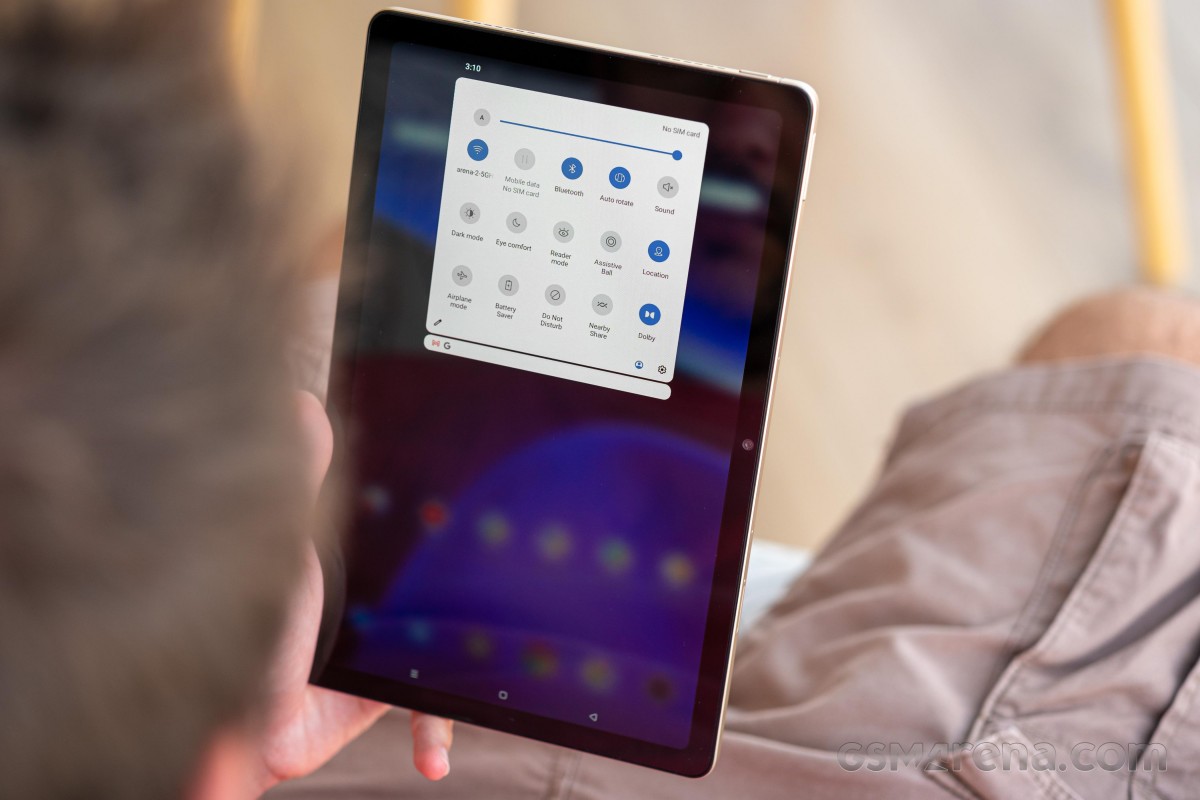 We enjoyed our time spent working, browsing and watching videos on the Realme Pad. It's a balanced tablet with a great grip and premium feel. This, and the lightweight design helped for a great experience, and it has the thumbs up from us.