An 8MP camera on each side
The Realme Pad features one 8MP on the back and one 8MP front shooter for video chats and selfies. Both can do 1080p@30fps video capturing.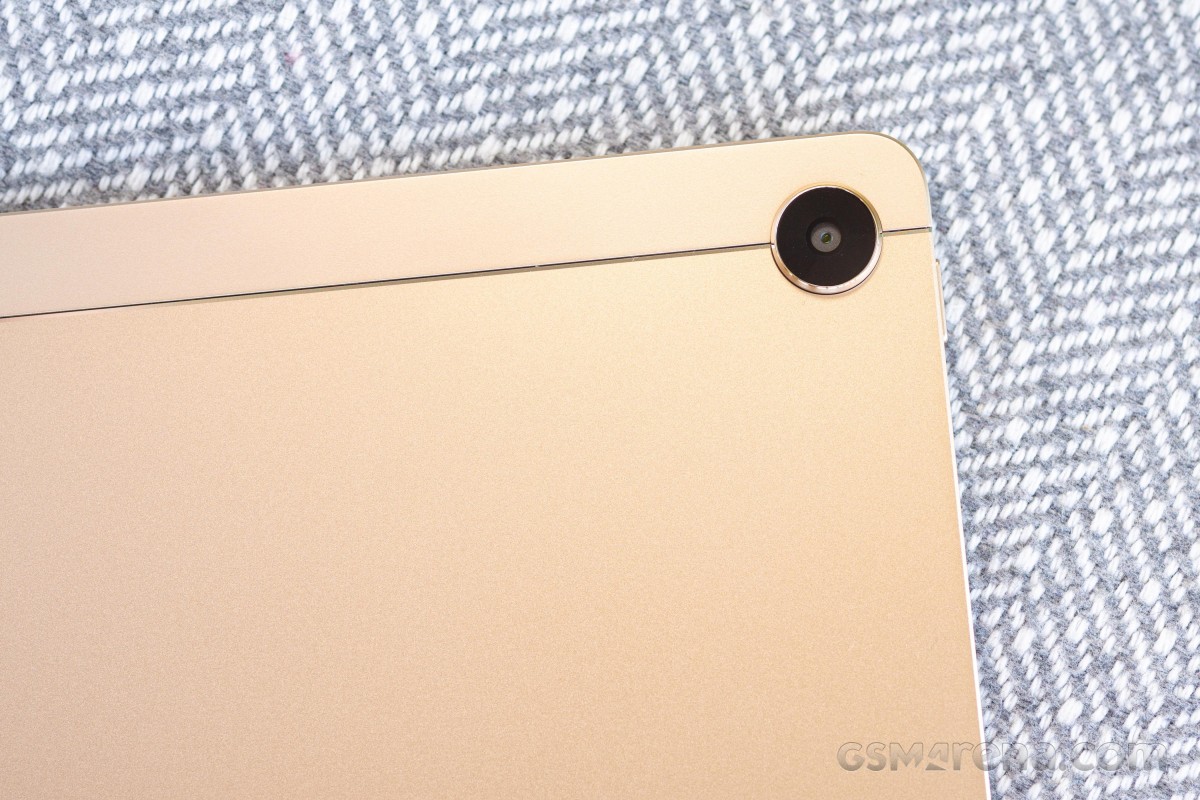 The rear camera uses an 8MP sensor with 1.16µm pixels and a 28mm f/2.0 lens. Autofocus is supported.
The front camera relies on a similar 8MP sensor with 1.16µm pixels and 14mm f/2.2 lens. There is no autofocus here.
The camera app is as basic as it can get - there are three shooting modes - videos, photo, and Expert. In Expert mode, you can adjust ISO (100-6400), Shutter speed (1/1000s - 1/5s), White Balance, Autofocus, and exposure compensation.
There are no other shooting modes like Night Mode or Portrait mode, and no optional enhancements like HDR or AI photo (Dazzle Color).
Photo quality
The 8MP photos from the main camera are alright. They are noise-free and present good contrast, colors and good dynamic range, especially when considering there is no HDR or multi-frame stacking involved.
The detail in these images is average, and they aren't as sharp as we would have liked them. The colors may sometimes appear a bit desaturated, but generally - we are satisfied with what we got from this budget tablet. It can handle itself just fine in daylight conditions.
You can shoot at night, too, and even without any boosters like Night Mode or HDR, the photos are not as terrible as we expected. They are noisy, sure, but the color saturation is great, the contrast as well, and there is enough detail preserved to make for a pleasing photo for social networks or viewing on the tablet's screen.
The front camera snaps natural-looking photos with good colors, contrast, and low noise levels. If the lighting is good, the photos are sharp and nicely detailed. If light conditions are not ideal though, the selfies will come out rather soft and/or blurry.
Video quality
The front and rear camera support video capturing up to 1080p at 30fps. There is no electronic stabilization available on either snapper.
The video bitrate is 20Mbps for 1080p clips, while audio is always recorded in mono at 128kbps bitrate.
The 1080p videos are good - they show slightly above average detail, good colors and contrast, and noise is kept low. The dynamic range is good, too. They could benefit from some finer parameter tuning like white balance, but this is nit-picking for this budget class, so we'd just leave it at that.