The light side of life
Samsung B7300 OmniaLITE review: The light side of life

Final words
Windows Mobile has long been flirting with the midrange but PocketPCs are not so keen to go down…erm… the ranks. HTC would drop an occasional lower-end handset but it's not really what they do best. But we guess the market situation is now forcing manufacturers to reconsider.
Samsung are quite eager obviously to update their fleet of WinMo devices and the Omnia lineup is trying to cover the whole range.
The Samsung B7300 OmniaLITE may not be as impressive as the top dogs in the Omnia family but its purpose is equally essential. The handset has the potential to introduce WinMo to a wider range of users and - more importantly - to communicate Samsung's vision of how the platform is shaping.
By the way, the original Omnia did great in its day and is now deservedly praised for the legacy it left. But we're on the Omnia II and OmniaHD chapter already and as long as the OmniaLITE is aware of its place in the ranks, it has no reason to fear misleading its users.
We should remember though that we can only properly judge a handset (especially in the mid-range) when we measure it up to its rivals. You can take a look at the HTC Touch Diamond. The former HTC flagship is now settled in the midrange and has the price to prove it. Not only will it save you a few bucks but it will also spice the display up with VGA resolution. However the size of its screen is a bit smaller, it offers less RAM than the OmniaLITE and runs WinMo 6.1 - not 6.5.
If you are not yet sold on the Windows Mobile platform you can also check out the Android-running HTC Magic and the Symbian S60 pioneer Nokia 5800 XpressMusic. Both of them can match the rich connectivity of the OmniaLITE and offer an altogether different user experience.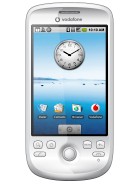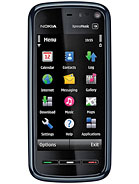 HTC Magic • Nokia 5800 XpressMusic
It is clear though that the Samsung B7300 OmniaLITE will face the toughest competition from HTC Touch2, which we have to admit, scores way higher on looks.
However, performance and screen size are both in favor of the OmniaLITE. Not least, the price of the Samsung handset is obviously lower and that's quite a head start for the OmniaLITE.
Anyway, whether it will or will not be more successful than the Touch2 is not that important after all. The statement the OmniaLITE makes is more than clear. Samsung are willing to take the battle on all ends and aren't giving an inch of their ground without a fight. Not a particularly good time to be their rival now, is it?