Internet and Chrome
The Samsung Galaxy A3 comes with both the stock Android browser (customized by Samsung) and Google's Chrome. Both support multiple tabs (including incognito ones) and an option to go straight to the desktop version of a page.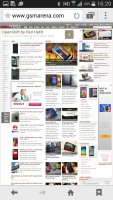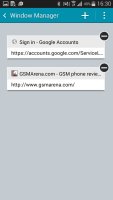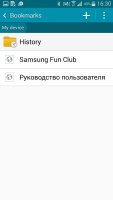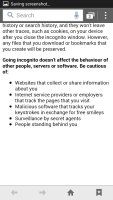 The Samsung-customized Internet browser
With a Samsung account the Internet browser can sync your browsing history and bookmarks between devices, similar to Google Chrome.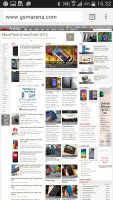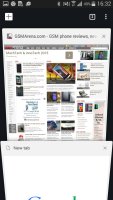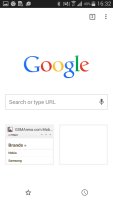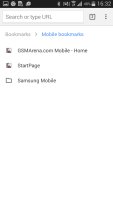 Chrome with data-saving options
Chrome has another trick up its sleeve - it can reduce traffic by compressing web pages on Google's servers before they are sent to the device, similar to how Opera's Turbo mode (and Opera Mini) work.
Other apps
S Planner is the default calendar. It features five different views: daily, weekly, monthly, yearly and agenda. Multiple online calendars are supported (complete with color coding). Despite bearing the same name, coming from the Galaxy Note 4 version of S Planner there's definitely the sense that this is a stripped down version.
The Memo app is fairly powerful, you can add images and voice notes in each memo and sort those in multiple categories. Notes are synced with a server, which is handy if you have several Samsung devices.
The clock app has an alarm clock, World clock, stopwatch and timer modes. Smart alarm can wake you gently by starting a quiet sound that builds over a few minutes before the raw ringer kicks in.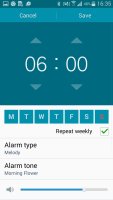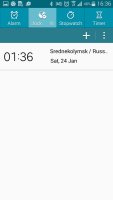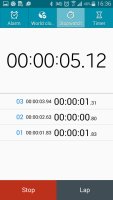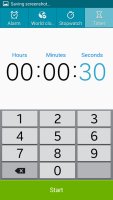 Alarms • world clock • stopwatch • timer
My Files is the built-in file browser. Its initial screen is quite simple, sorting files by their type (video, document, etc.), but you can browse the built-in and microSD storage folder by folder, too. Files and folders can be moved, copied, deleted, renamed and ZIP-ed together.
Finally, aside from the Google Play store you get Samsung Galaxy apps - the store for exclusive content for Galaxy smartphones. Much like Amazon, Samsung is pushing its own app store with free promos.