A Note for the masses
Samsung Galaxy C7 review: A Note for the masses
Powerful 16MP snapper
The Samsung Galaxy C7 is equipped with a 16MP main camera with a 4:3 aspect ratio and aperture of f/1.9. The phone is also equipped with a dual-tone LED flash, but sadly lacks many modern commodities such as OIS - natural, considering the price segment.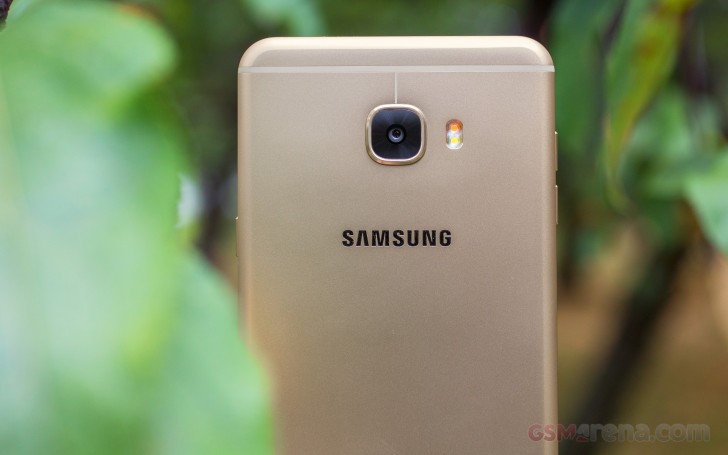 The camera in the Galaxy C7 is based around Samsung's S5K3P3 sensor. It is a 1-micron pixel sensor, which has a reduced height of only 5mm to fit into very thin devices with minimal protrusion. It uses the company's ISOCELL technology to physically separate neighboring pixels and limit unwanted crosstalk between neighboring pixels at the level of bigger 1.12μm-pixel based image sensors, which lack the ISOCELL tech.
As for the overall camera experience on Galaxy C7, it is quite streamlined. Samsung has included the latest iteration of its camera app, and it works well on the phablet. Launches are quick, and you also get the convenience of a quick launch shortcut - double pressing the Home button.
In terms of options, you get all the essentials out of the box. Shooting modes are plentiful and include Pro, Panorama, Food, Continuous shot, HDR, Night and Beauty face out of the box. However, in typical Samsung fashion, you can easily download more from the Galaxy store.
There is also a nice selection of effects, some of which are branded and come courtesy of particular developers. The C7 doesn't hesitate to give you a live preview of each either, and the option to download more is present here as well.
Pro mode is a nice addition, however, it only lets you control White balance, ISO and Exposure compensation. There is no manual focus or other more powerful options.
As for the samples themselves, they look really clean and sharp. Noise is kept at bay; resolved detail is good, and colors appear pretty accurate.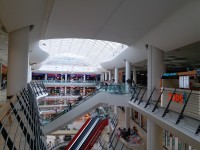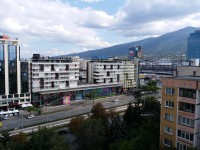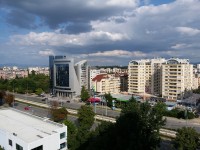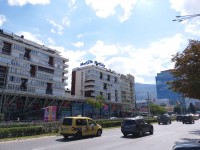 Samsung Galaxy C7 camera samples
There appears to be no obvious way to enable an auto HRD setting, but the main Auto mode seems to take advantage of it when needed. You can also take control yourself and force the HDR mode. Shooting on this setting does take a little more time as expected, but never more than a couple of seconds. And it is well worth it, as the results are usually commendable. The C7 manages to retain extra information about both shadows and highlights, without going over board.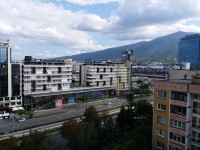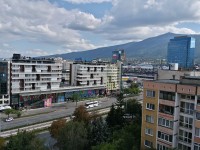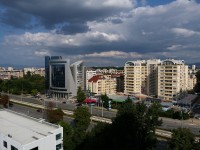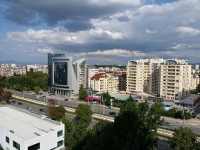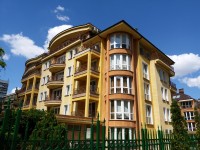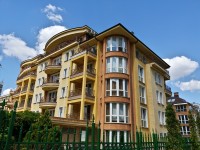 HDR off • HDR on • HDR off • HDR on • HDR off • HDR on
Panoramic photos look alright. Not the best we have seen by a long shot with some noticeable jagged lines from stitching, but still a pretty good effort. Here are samples in both orientations.
You can also check our camera compare tool to see how the Galaxy C7 stacks up against the competition. As far as we managed to gather, the Xiaomi Redmi Note 3 Pro should be using the same S5K3P3 sensor.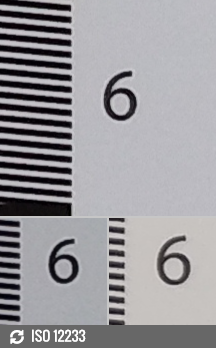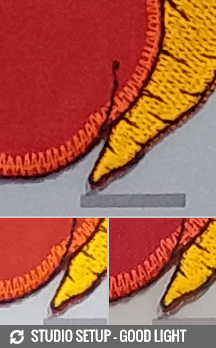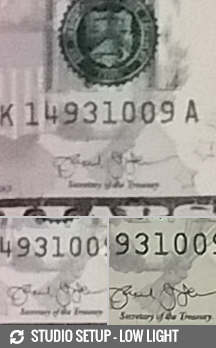 Samsung Galaxy C7: photo quality comparison
Flipping the camera interface around to the 8MP f/1.9 selfie camera didn't leave us disappointed either. Colors and detail in the samples are pretty good, with only the dynamic range falling a little bit short.
The selfie shooter offers a few options of its own. There is the Beauty face feature that is separated into three filters, each with their own individual sliders on a scale from zero to eight. These include Skin tone, Slim Face, and Large eyes. Below are samples of No filter, followed by each of the other modes in the same order of appearance, individually set to 5. Of course, you can always mix and match.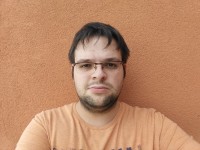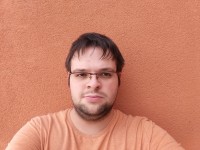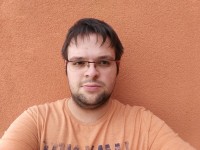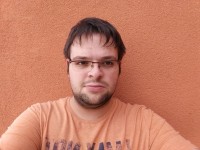 Selfie no filters • Selfie Skin tone • Selfie Slim Face • Selfie Large eyes
There is also a Wide selfie mode that generally works well with no noticeable signs of stitching in the end result. However, it does require some quite awkward hand-twisting motions to work.
Good 1080p videos
The Samsung Galaxy C7 is capped at 1080p when it comes to video capture. The Snapdragon 625 is perfectly capable of going up to 4K@30 fps so you will understand our mild disappointment in this chapter. Still, the limit was likely a marketing decision to keep some distance between it and the Galaxy S series.
Putting that aside, video samples from the C7 look quite detailed. Contrast is excellent as well. The only thing we didn't appreciate is the frequent focus hunting. The phone records 1080p @ 30fps, and our video samples came out with a bitrate of 17Mbps and with 256Kbps, 48KHz audio.
Here is a short untouched sample (10s, 22MB) for download.
Last, but note least, you can check out video compare tool as well.