Fast at the core
Samsung Galaxy Core LTE review: Fast at the core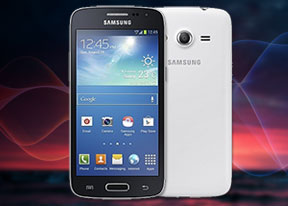 Mediocre 5MP camera
When Samsung announced the Galaxy Core LTE it mentioned it features a 5MP main shooter, capable of recording 1080p video @ 30fps. However, our test unit was only capable of shooting 720p video, so either there was an error in the press materials or there are some variance in the units. Anyway, the primary camera is backed up by a 0.3MP (VGA) front-facer.
The viewfinder handles both still and video capture, so you don't have to switch modes. However, this leads to a problem - if you're shooting full resolution 5MP photos, you'll have to frame your videos using a 4:3 viewfinder.
Let's go over the different modes. There are standard modes like Panorama, Night, and Sports. Panoramas are nice; they do a full 360-degree circle, but the resolution is not that impressive.
Sound & shot captures a photo and records ambient sound. It sounds pretty cool - for example, you can hear the sea gulls in a beach photo or the roar of car engines at a race.
The photos the Galaxy Core LTE takes tend to have dull colors and not enough contrast. Detail is okay and noise is kept under control.The white balance is a tad off, but not too bad.
Check out the Galaxy Core LTE camera samples.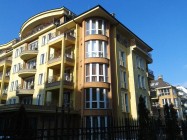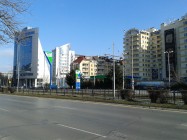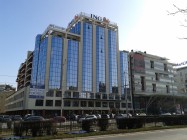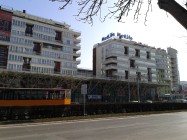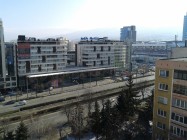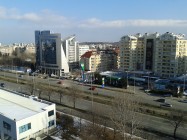 Samsung Galaxy Core LTE camera samples
Unfortunately the Samsung Galaxy Core LTE has rather long shutter lag, which is a bit frustrating. Hopefully, Samsung will address that issue with an update shortly.
Photo quality comparison
The Samsung Galaxy Core LTE 5MP stills resolution is par for the entry-level course, matching those of the Nokia Lumia 625 and Motorola Moto G. This makes comparing the three easier in our Photo quality compare tool, but you can also pick other rivals to see how the 4G-packing Samsung compares.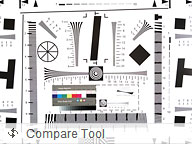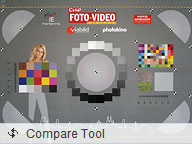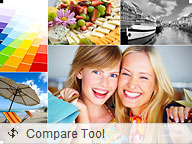 Samsung Galaxy Core LTE in our Photo quality compare tool
720p video capture doesn't impress
The Samsung Galaxy Core LTE stores videos in MP4 files with a bitrate of just over 12.2Mbps on average. Audio is recorded in mono at 63Kbps and a sampling rate of 48kHz.
Touch focus is available before and during video recording and you can switch back to continuous autofocus if you prefer. You can capture 720p still images during recording, and the samples come out with the same quality as the video.
Videos captured with the Samsung Galaxy Core LTE aren't the best in resolved detail, even for a 720p camera. Videos come out highly pixelated, which means that the otherwise accurate colors and exposure make little difference.
Here's a video sample we uploaded to YouTube.
Here is also an untouched video sample from the Galaxy Core LTE that you can download directly - 720p @ 30fps (15s, 22.8MB).
Video quality comparison
You can also take a closer look at the quality of the Samsung Galaxy Core LTE's videos and how they stack up against other devices in our Video quality compare tool.