Final words
The Samsung Galaxy J2 is a nice refresher from the plethora of the high-end smartphone we've been reviewing recently. The low-end spectrum isn't what we've been used to and the Galaxy J2 has a lot to do with the gear upshifting.
The extra-fine build quality and features-to-price ratio go to show just how much the industry has evolved from the olden days. The Galaxy J2 offers a bright and vivid Super AMOLED display, which just a year ago was something mid-rangers were starting to brag about. The qHD resolution, however, is ought to be a turn off for some who want at least a 720p smartphone.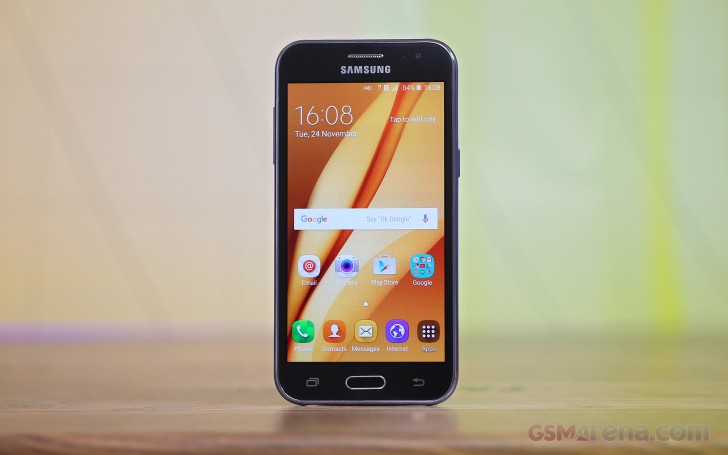 And we can't blame them, but Samsung has tried hard to make up for the low screen resolution. The Galaxy J2 has a solid battery life for one. The 2,000mAh battery fares well in both stand-by, talk and video playing, but isn't stellar when it comes to web browsing.
Then, there's the 5MP camera, which is limited to 720p video recording. It gets the job done, unlike the 2MP front-facing camera, which unless used in perfect lighting conditions will hardly get you a nice selfie.
Performance-wise, the Galaxy J2's quad-core A7 CPU is more than enough for browsing around the TouchWiz-enhanced Android user interface, web browsing and playing casual games. However, you'll find it annoying to switch between open apps as it can take a few seconds more than you're willing to wait.
Here's what the Galaxy J2 offers for your hard earned money.
Samsung Galaxy J2 key test findings
Good build materials that are made to last;
Vivid display with excellent contrast failed to excite us due to its low resolution and it's also surprisingly hard to clean;
The performance is good, but don't expect to play top-tier games;
Adequate battery life, which won't leave you reaching for an external battery at the end of the day;
Basic Android user interface experience, enhanced with just a dash of TouchWiz extras;
Built-in storage isn't enough, you would probably have to get a microSD card;
The loudspeaker is great and scored a Good score in our loudness test;
The 5MP camera produce nice photos, albeit with slightly subdued colors;
Video recordings have the same subdued colors but contrast is also low, unlike the level of detail.
The Galaxy J2 steps up the ante from the company's previous generations entry-level smartphones. At the same time it manages to be a step further than the competition. Let's check out what other companies offer in the same price range.
The Samsung Galaxy J2 is in the sub €150 category and is far away from the only option in the category. Samsung is facing serious competition in the value-oriented smartphone market more from China and less from its long-time rivals like LG, Motorola and even Sony.
However, in its own camp, there are some phones that are better value. For €50 more, you can grab the Galaxy J5, which has a nudge larger 5.0" Super AMOLED screen with 720p resolution, faster Snapdragon 410 chipset and a better 1080p recording 13MP camera. If that's not enough, the selfie camera is way better than the J2's and is even accompanied by an LED flash.
If you want something a bit more powerful, but not as big, there's last year's Samsung Galaxy Core Prime. It comes with a worse 4.5" WVGA screen, but compensates with a Snapdragon 410 chipset. Its 2000mAh battery last even longer than the Galaxy J2's and you're paying considerably less.
The LG Leon is very similarly priced as the Galaxy J2 and rocks a WVGA resolution on a 4.5" display. The Leon is slightly heavier with a 1,900mAh battery, but has a Snapdragon 410 chipset. The 5MP camera also records 1080p, which isn't a small feat in this price range.
LG also offers the Magna, a 5" 720p smartphone with a Mediatek MT6582 chipset and Cortex-A7 quad-core CPU. It's certainly worth the €10-20 on top of the Galaxy J2's price.
Sony has the Xperia E4 Dual and Xperia E4g Dual in the budget smartphone market. The Xperia E4g Dual sports a similar display and resolution as the Galaxy J2, but is powered by a MediaTek MT6732 chipset with a quad-core Cortex-A53. You should be aware that it carries a bit of a premium above Galaxy J2's price.
The Xperia E4 Dual is larger with a 5" qHD screen and sports a quad-core Cortex-A7 CPU and 1GB of RAM. Its 5MP snapper records 1080p, while the front-facing camera does 720p.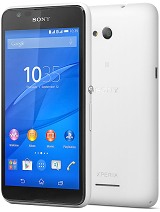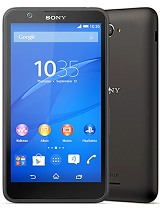 Sony Xperia E4g Dual • Sony Xperia E4
The Xiaomi Redmi 1s is an excellent alternative for nearly half the price. The phone features a 4.7" 720p display with Asahi Dragontrail Glass protection and a bit dated, but dependable Snapdragon 400 chipset. In our review of the phone we found the 8MP camera to be great, but the phone seems to be stuck on Android 4.4 Kitkat. On top of that, it isn't the easiest job to get your hands on a Redmi 1s.
Microsoft's mid-range is perfect competition to the Galaxy J2. The Lumia 550 runs Windows 10, which has been substantially updated to offer a lot of customizability and features akin to Android. The phone comes with a 4.7" 720p display and a Snapdragon 210 chipset with quad-core Cortex A7.
The Galaxy J2 is a worthy successor to the Galaxy J1, but as you saw, the competition never sleeps and Samsung will be pushed to put out more features for less money in its upcoming budget offerings. With a good build quality and battery life, the Galaxy J2 might be just the cheap Android you need to get the job done.
However, if you require more from your Android device, be it from performance standpoint or screen resolution, we advise you to wait it out or give the competition another long look.