2+2 cameras, nothing out of the ordinary
The Galaxy M51 is equipped with a quad-camera system, though as is common in the mid-tier segment, only half of those are real cameras. To be fair, Samsung's 5MP 'macro' camera is a bit more useful than prevailing 2MP units, while we're yet to witness a tangible difference between 2MP depth sensors, 5MP depth sensors, and no depth sensors at all.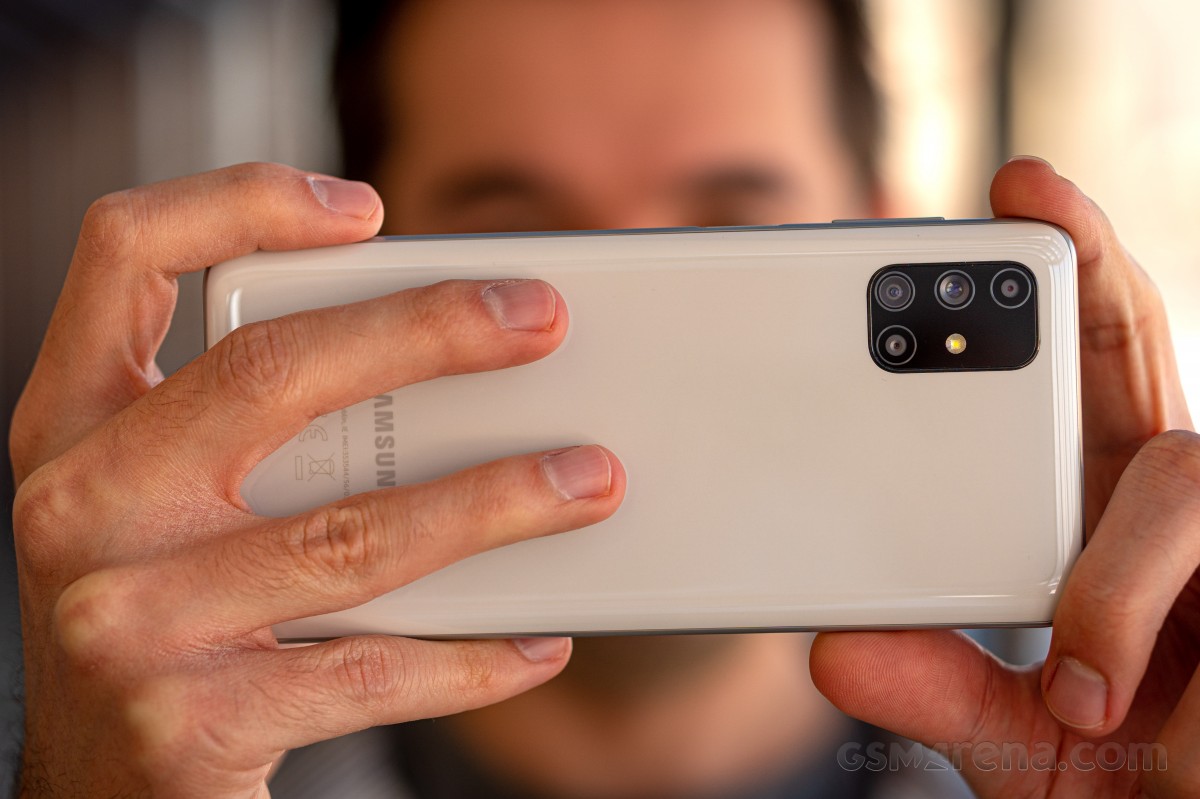 Anyway, the primary camera on this Galaxy uses a 64MP sensor - a Quad Bayer Sony IMX 682, with the usual 0.8µm pixels and 4-to-1 binning for a resulting 16MP image. The lens has a 26mm equivalent focal length and an f/1.8 aperture.
The ultra wide-angle camera combines a 12MP sensor (Samsung S5K3L6, 1/3.1", 1.12µm) with one of the ultra-widest lenses out there - EXIF data reports a 13mm equivalent, while Samsung's specs quote a 123-degree field of view, which is even wider than that. It is wide, that's for sure.
The selfie camera on the Galaxy M51 is based on another Sony Quad Bayer sensor, the 32MP IMX 616. It outputs 12MP images by default - Samsung's usual if slightly illogical numbers manipulation for its 32MP selfie cams.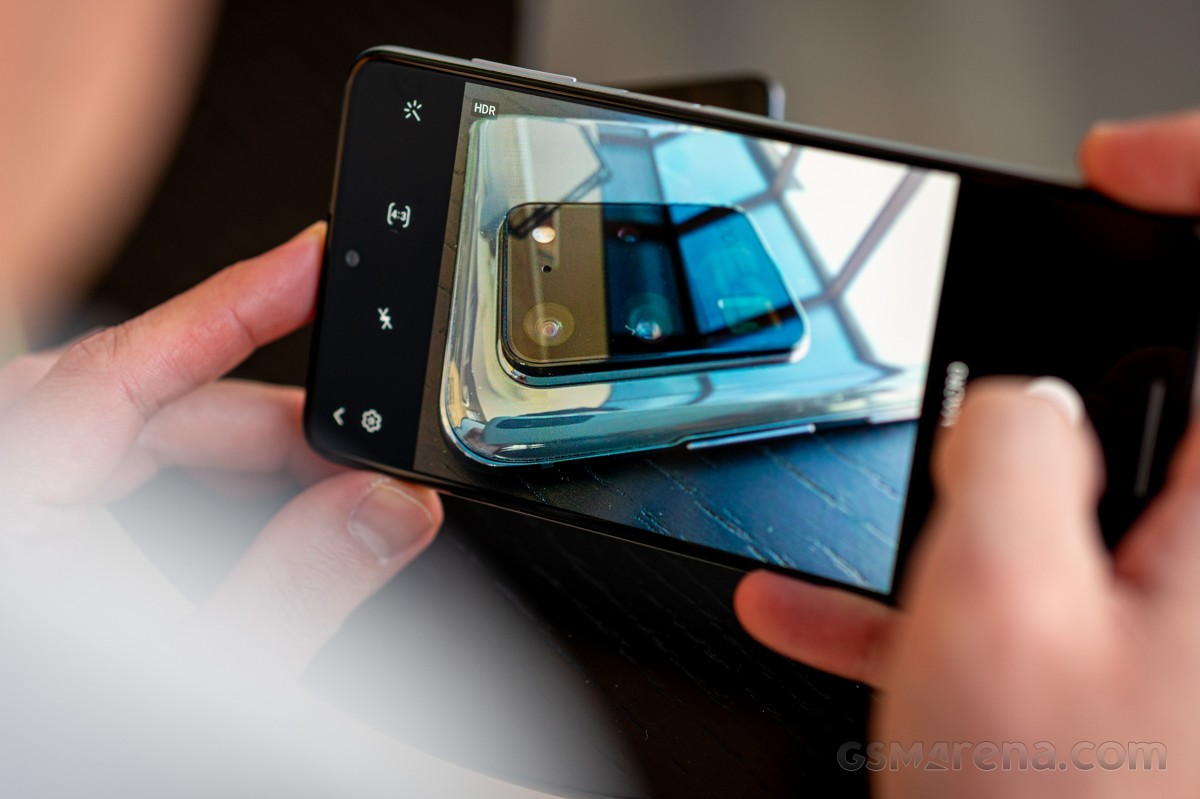 The camera app on the M51 is the same as on any other Samsung, which is a good thing since it's straightforward and easy to use. The basics are as usual - swiping left, and right will switch between available modes, and there's an option to re-arrange, add or remove some of the modes from the viewfinder. Vertical swipes in either direction will switch between front and rear cameras.
The familiar tree designation for zoom control is here too, and with no telephoto on board, you get three trees for ultra-wide and two trees for the main cam. You could zoom in with a pinch gesture, at which point additional preset zoom levels appear at 2x, 4x, and 10x.
Selfie zoom levels on the M51 adopt the logic Samsung's been using for a while - by default, you're getting a cropped in view equivalent to a 32mm focal length and 8MP resulting images. To get the full coverage of the camera, you need to tap on the zoom toggle. We've been complaining about this behavior for a while, but no more! Samsung now lets you flip a toggle in the camera settings that will maintain your preferred magnification for selfies - yay!
The viewfinder has the standard set of icons with the settings cog wheel located in the upper left corner of the screen. The usual stuff like video resolution, grid lines, location data, etc., can be found in the menu, as well as the ultra-wide lens correction, tucked in under the 'Save options' category. You can also turn on and off the Scene optimizer on a global scale.
There's a Pro mode too, and, somewhat surprisingly, the M51 gets the full-featured one, as opposed to the more stripped-down version we typically see on lesser models. You get granular exposure controls and manual focus with peaking, but there's still no live histogram or the ability to operate anything but the main cam - perhaps if we continue to whine about those, Samsung will address them as well.
Daylight image quality
Daylight photos out of the M51's primary camera are quite nice. Dynamic range is wide for what we're used to in the midrange, though a higher-end phone will still get you better developed tonal extremes. Colors are lively without going into extremes and managed to make at least some of our scenes look bearable, despite the drab time of the year. The photos capture excellent detail too, but we're also seeing an unusual amount of noise - not at all Samsung.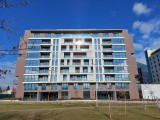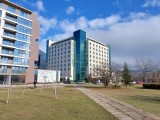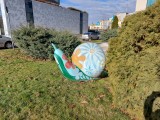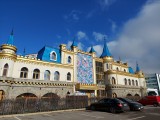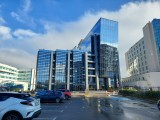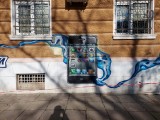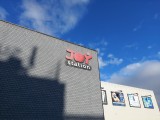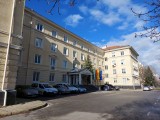 Daylight samples, main cam (1x)
Scene optimizer barely makes a difference in our experience.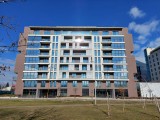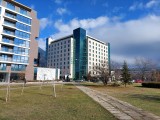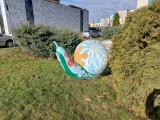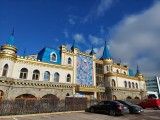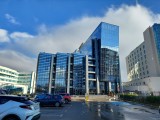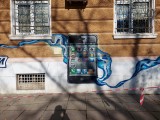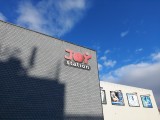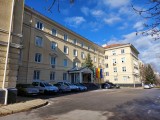 Daylight samples, main cam (1x), Scene optimizer on
There's a 64MP mode too, and on this phone, in particular, we see significant detail gains if shooting this way - in bright daylight, of course. The trade-off is reduced dynamic range, though it's not a dramatic drop.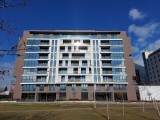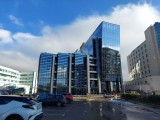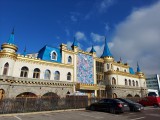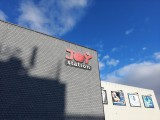 Daylight samples, main cam (1x), 64MP
The M51 has no telephoto. Still, with the 64MP primary cam onboard and the relatively strong performance when shooting at its nominal resolution, we figured it could do some 2x zoom by cropping and demosaicking differently. However, it's not really the case, and these shots look like they've been created by cropping the 16MP images and then upscaling - you get the characteristic softness joined by the oversharpening introduced to try and mask it.
Indeed, just shooting in 64MP and cropping the center portion will get you much better detailed 2x zoom photos, and we're wondering why that can't happen in a phone, by default.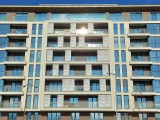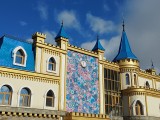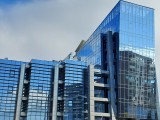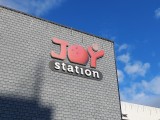 Daylight samples, main cam (2x)
The ultra-wide cam, too, delivers respectable dynamic range. It's a bit off when it comes to colors and renders them more saturated and warmer than both the main unit and real life, though we wouldn't consider it a dealbreaker. Noise is present here also, again not to the point of making the images unusable but just worth noting because it's not typical of Samsung processing. We can't complain about the detail - the M51's ultra-wide delivers solid performance for the class.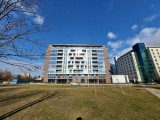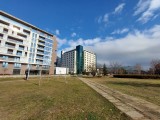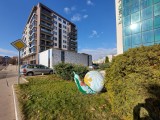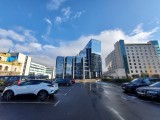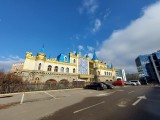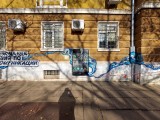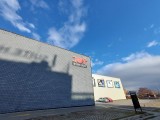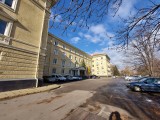 Daylight samples, ultra wide cam
As with all recent Samsungs, there's software distortion correction enabled on the Galaxy M51. It's only marginally detrimental to image quality in the corners, while the geometric benefits are huge, and we'd keep it on unless the barrel distortion look is what you're after specifically.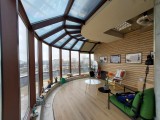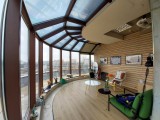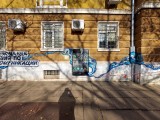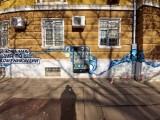 Distortion correction: On • Off • On • Off
Low-light image quality
Low-light photos from the M51's main camera are okay, certainly above average for a midranger. The detail is well preserved, though noisy daylight images are now predictably even noisier low-light images. A hint of desaturation can be spotted, but colors are generally not bad, and the dynamic range is wider than most.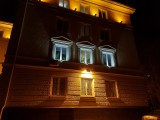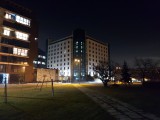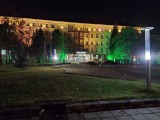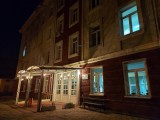 Low-light samples, main cam (1x)
Night mode introduces a slight crop, and the resulting images are 12MP. It brings notable improvements in the highlights where it restores a lot of details otherwise lost in photo mode. However, we do not see dramatic improvements in the shadows, and what was dark remains relatively dark.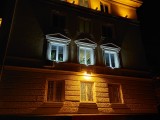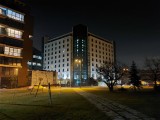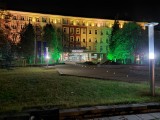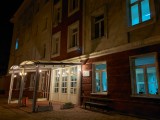 Low-light samples, main cam (1x), Night mode
Low-light photos from the ultra-wide aren't as good, and with such a wide frame, there's inevitably going to be a lot of pitch-black unless you pick your scenes carefully. If presented with some light, the M51's ultra-wide will create usable images with decent detail, saturated colors, and a wide dynamic range.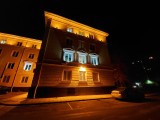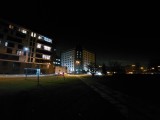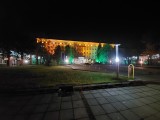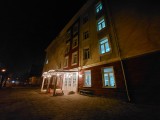 Low-light samples, ultra wide cam
Night mode further improves dynamic range, and highlight retention is excellent. We also see the shadows lifted a bit more noticeably than on the main cam. Night mode ultra-wide shots are also generally sharper than Photo mode ones.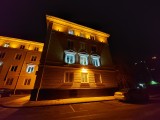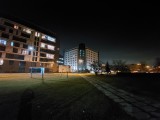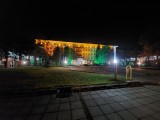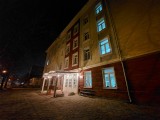 Low-light samples, ultra wide cam, Night mode
Once you're done with the real world samples, head over to our Photo compare tool to see how the Samsung Galaxy M51 stacks up against the competition.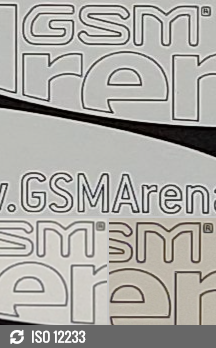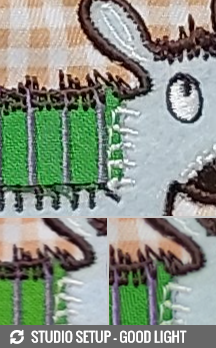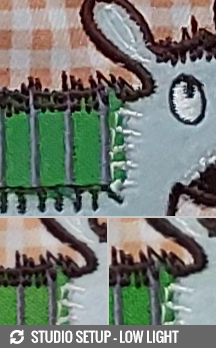 Samsung Galaxy M51 against the OnePlus Nord and the Poco X3 NFC in our Photo compare tool
Portrait mode
The Galaxy M51's portrait shots in Live focus mode have very competent subject detection, and we didn't see any clipped ears or such, with only the occasional mix-up with yellowish jackets against a yellow road divider. Messy hairstyles do produce some unnatural borders around the hairline, but it's par for the course.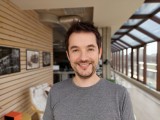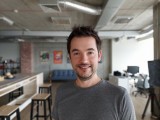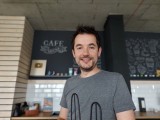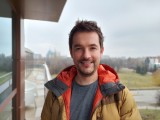 Live focus (Portrait mode) samples
The excellent subject detection extends to non-human subjects, too, so you can make a fire hydrant pop if you might want to for whatever reason.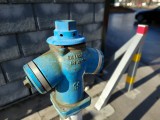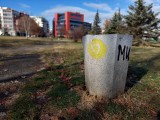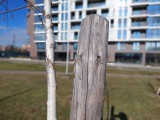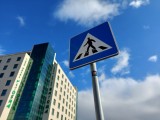 Live focus (Portrait mode) samples, non-human subjects
Close-ups
Close-ups from the dedicated 5MP macro camera do look pretty good on the M51. You get to capture tiny details like the fine text on bills or the intricate detailing on pocket watches. It's a significant upgrade over the 2MP units found on other phones in the segment.
Selfies
12MP selfies from the M51 have good detail and okay noise performance. Skin tones can be hit or miss, and the pink tint in some of our more dimly lit indoor scenes isn't all too pleasing, though things are notably better in brighter light. The HDR processing takes great care of high-contrast scenes, and you can count on well-exposed faces and preserved highlights even in backlit scenes.
There's no HDR in 32MP mode, so you need to be more careful with lighting, though why you'd need 32MP selfies is a question we can't answer.
HDR makes a return in Live focus mode, which is a welcome development since not all phones can handle both processing tasks at once. Subject separation is once again good, though there's hardly any roll-off from sharp to very blurry and the bokeh effect appears more artificial than in rear camera portraits.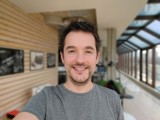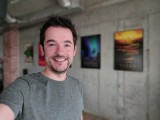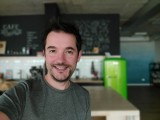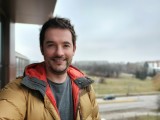 Selfie samples, Live focus (Portrait) mode
Video recording
The Galaxy M51 records video up to 4K30 with all of its 'real' cameras - both the main and the ultrawide on the back, as well as the selfie cam. Oddly, there's no 60fps recording on any of them.
The 4K videos (48Mbps) out of the M51's main cam are very good. The detail is excellent, and the processing is fairly natural. Noise is non-existent too. Dynamic range is reasonably wide, too, not as wide as what a Note will get you, but perfectly okay for the class. Colors are spot-on, too.
The ultra-wide isn't quite as accurate in its color rendition, instead of producing a distinctly warm look. The detail is good for an ultra-wide, no complaints here, but noise is prominent, and the shadows have somewhat distracting pulsating noise patterns. Not half bad overall, however.
Stabilization is available on all cameras and does reasonably well for ironing out walking induced shake, though some steps do make it to the end result. Pans are handled without any abrupt movements, no problems there. There is some jelloing to be seen on the main cam; its prominence will vary depending on the scene. No such issues were observed on the ultrawide.
Here's a glimpse of how the Samsung Galaxy M51 compares to rivals in our Video compare tool. Head over there for the complete picture.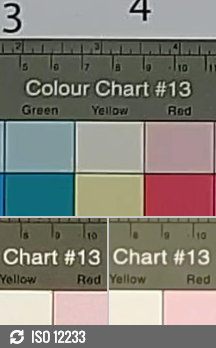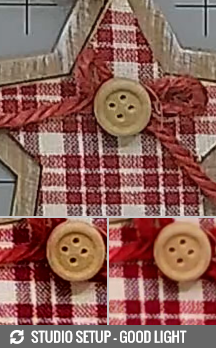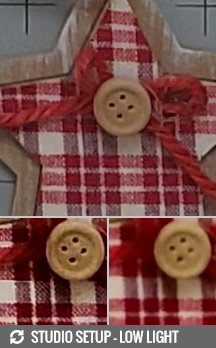 Samsung Galaxy M51 against the OnePlus Nord and the Poco X3 NFC in our Video compare tool