Classic triple setup takes quality pictures
The Galaxy Note10 Lite is equipped with a relatively orthodox triple camera system - it has a wide main camera, an ultra wide one, and a short telephoto. There is no ToF module and no macro/depth sensor units with questionable usefulness that you'd find on some midrangers (and on the S10 Lite for that matter).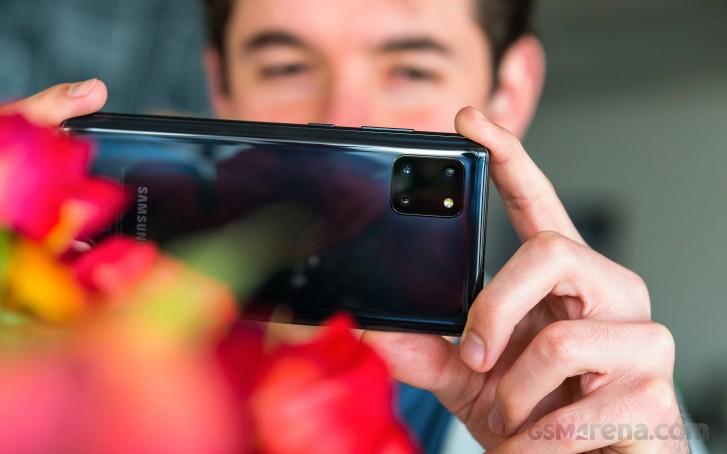 All of the Note10 Lite's cameras have 12MP sensors. The main one is 1/2.55" in size and is paired with a 27mm-equivalent lens with an f/1.7 aperture - it's not the dual aperture lens of the flagships, but it's a reasonable compromise. The sensor for the telephoto cam is 1/3.6" while the lens is a 52mm equivalent, delivering roughly a 2x zoom ratio. Both these lenses are stabilized, and both cameras offer phase-detect autofocus.
Then there's the ultra wide-angle camera. Samsung quotes a 123-degree field of view, which corresponds to about a 12mm equivalent lens, while the EXIF data reports 13mm. In any case, you'd probably like to enable the software correction, losing a little coverage in the process. The lens has an f/2.2 aperture.
The camera is the now standardized Samsung One UI 2.0 solution with straightforward operation similar to most other camera apps out there. Swiping left and right will switch between all available modes, and there's also an option to re-arrange or remove some of the modes from the viewfinder. Vertical swipes in either direction will switch between front and rear cameras.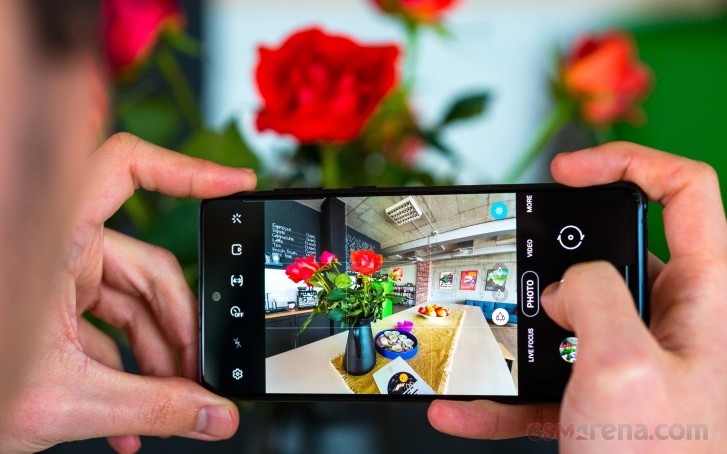 The settings icon is located in the upper left corner of the screen and gives you fine control over the cameras. The usual stuff like video resolution, grid lines, location data, etc., can be found there, as well as the ultra-wide lens correction, tucked in under the 'Save options' category. You can also turn on and off the Scene optimizer on a global scale and set the HDR to auto or manual.
There's a Pro mode too, and those come in two different flavors on various Samsungs, with the Note10 Lite getting the real pro version. You can select ISO (50-3200), push shutter speed around (1/24000s-10s), focus manually (peaking is gone, however), and select the white balance (by light temperature). Metering mode and AF area options are available too, as well as a set of picture controls for contrast, saturation, and whatnot. As usual, there's no live histogram. Meanwhile, the Galaxy S10 Lite gets the midrange-style Pro mode with just ISO, WB and exposure compensation.
Daylight image quality
Daylight samples out of the Note10 Lite are very similar to the ones you'd get from a proper Note10, and that's obviously a good thing. The level of detail is similarly good, to the extent that you can expect from a 12MP sensor. Samsung-specific processing means an artificial look to certain types of fine detail that it can't quite resolve like the balcony blinds in the first sample and grass in the first and second, but generally detail is rendered nicely. Noise performance is also up to the high Samsung standard.
Dynamic range is nicely wide and we found the HDR icon popping up every time it was needed. Colors reproduction is likable too, perhaps a notch less saturated than what we get out of the Samsung flagships, but by no means dull - the bland time of the year didn't help either.
The ultra wide-angle camera on the Note10 Lite isn't the same that Samsung fitted on the Note10 proper, but the lower resolution doesn't make it worse either. We found it to capture very good detail and dynamic range was fairly wide as well. Colors do have a slight green cast to them, unnoticeable in isolation, but visible when comparing side-by-side with the main cam.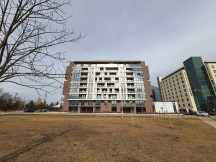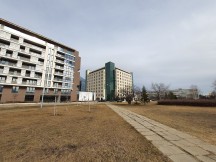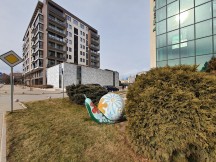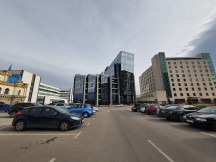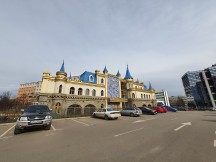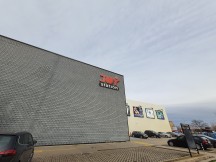 Daylight samples, ultra wide angle camera
Here's a quick comparison of the results that you'd get with the software lens correction enabled versus the coverage and distortion of the native output. A minor loss in the field-of-view and no real sharpness penalty in the corners sounds like a strong argument for keeping the lens correction always on.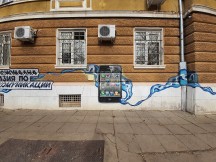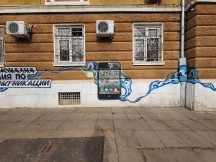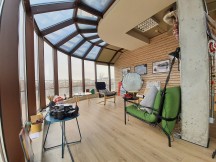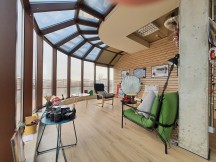 Lens correction: Off • On • Off • On
The telephoto camera takes nice pictures too. As we've seen on Samsungs before, its output is slightly less contrasty than what the main camera delivers. Noise is also easier to spot in the zoomed-in photos, but only if you go out looking for it.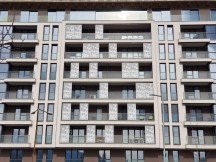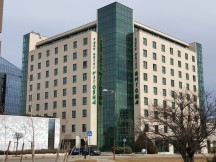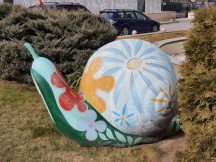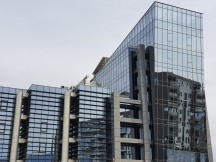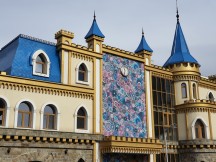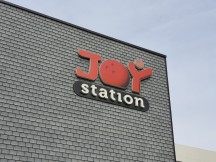 Daylight samples, telephoto camera
Low-light image quality
In our heads, we treated the Note10 Lite a bit like a midranger, and we've seen all too many midrangers with decent image quality in good light fall apart at night, and that applies to Samsung phones just as well. As it turned out, the Note10 Lite was keen to dispel our notion of its midrange nature - when it comes to image quality.
The Lite's low-light photos are comparable to the Note10+'s, though not without subtle differences. We shot three test scenes side-by-side, and the Note10+ does generally have a smidgen more detail and an overall sharper rendering, though the Lite isn't far behind. Additionally, we'd go so far as to say that the Note10+ rendition of the first scene, where it opted for a higher ISO (640 vs. 500) is noisier, though it does have an edge in the other two (lower ISO in the second one, same sensitivity in the third). All in all a very respectable showing from the Lite against its more premium counterpart.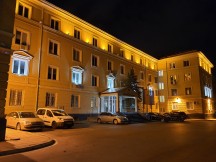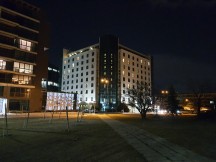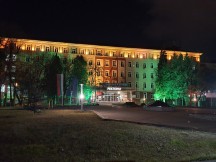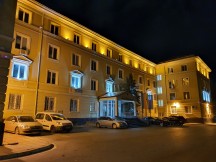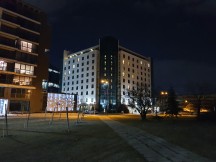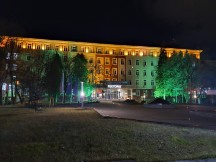 Low-light comparison, main camera: Note10 Lite • Note10+ • Note10 Lite • Note10+ • Note10 Lite • Note10+
So the Note10 Lite's low-light images show excellent color preservation and dynamic range. Recorded detail is very good and noise is reasonably well controlled if still present.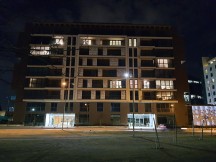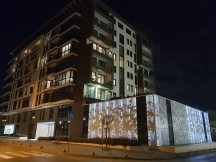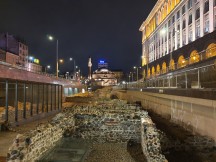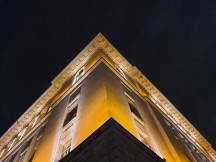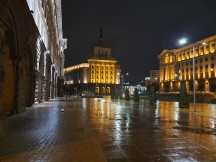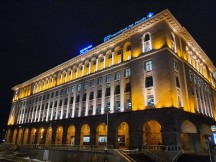 Low-light samples, main camera, Photo mode
Night mode on the Note10 Lite improves highlight rendition noticeably. More peculiarly, it improves detail, bringing out specifics that weren't there in the regular Photo mode. Some of the noise gets wiped away and there's a boost in color too.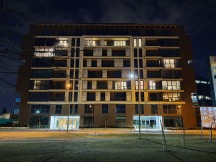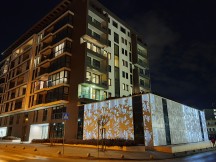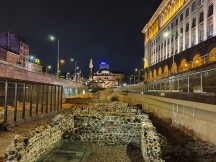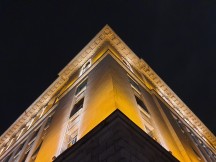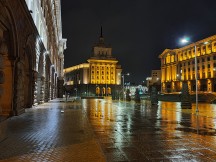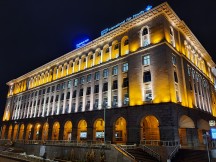 Low-light samples, main camera, Night mode
In fact, and that's more than a little surprising, the Lite can give the non-Lite a run for its money in main camera Night mode.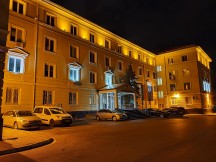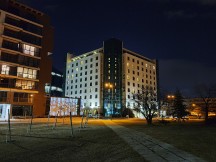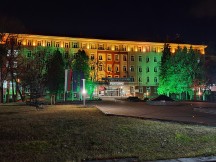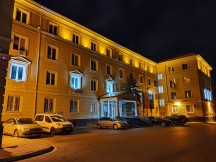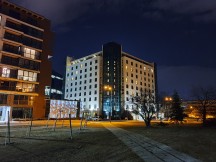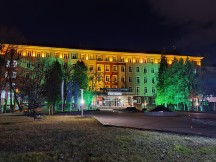 Low-light comparison, main camera, Night mode: Note10 Lite • Note10+ • Note10 Lite • Note10+ • Note10 Lite • Note10+
The ultra wide-angle camera of the Note10 Lite doesn't handle night-time shots quite as gracefully. Give it enough light and it'll produce quite usable images, but in darker scenes, you can expect softness, noise, desaturation, and large blotches instead of discrete pixels.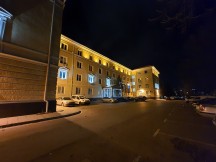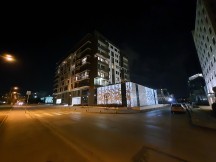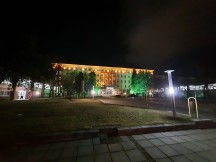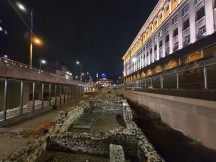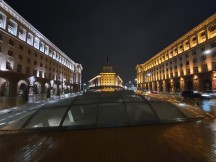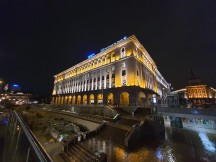 Low-light samples, ultra wide angle camera, Photo mode
The good thing is that Night mode helps immensely with all of these issues. Shadows and highlights get restored, detail comes back from the grave, colors have more punch - it's more than okay.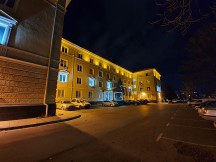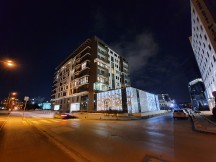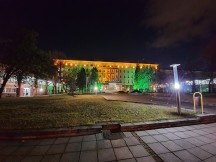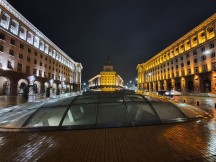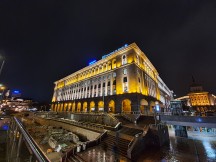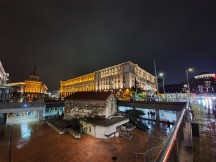 Low-light samples, ultra wide angle camera, Night mode
As for the telephoto camera, well that's one area where the Note10 Lite doesn't quite live up to the hype in the above paragraphs. It's not the upgraded unit with the brighter lens found in the proper Note10s and thus the Lite defaults to the well-established behavior of using the main cam for 2x shots in the dark. There is no night mode for 2x zoom.
Photos aren't bad though if you can look past the noise. Dynamic range is quite alright, and the Lite manages to hold on to color well - as it does with the main camera, that's, in fact, taking these photos, after all.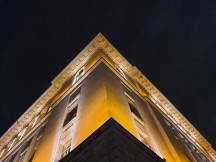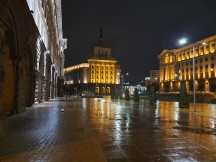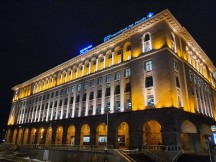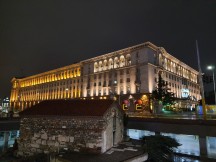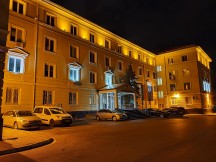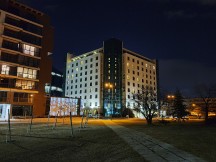 Low-light samples, telephoto camera, Photo mode
Once you're done with the real world samples, head over to our Photo compare tool to see how the Samsung Galaxy Note10 Lite stacks up against the competition.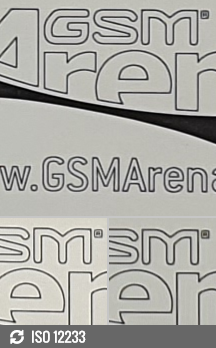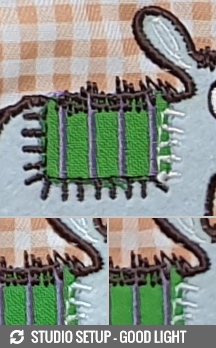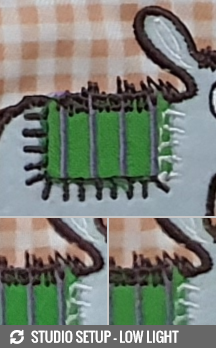 Samsung Galaxy Note10 Lite against the Note9 and the Note10 in our Photo compare tool
Portraits
As is the case with Samsung high-end models recently, you can take portraits with either the main cam or the telephoto, with the other cam helping out with depth detection. You need to pick your priorities - if you want detail and some sort of low-light performance, shoot on the main cam, but you'll compromise perspective. If you want the tele's much more flattering perspective and comfortable working distance, you'd better have a ton of light, and even then you won't be getting superb detail.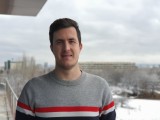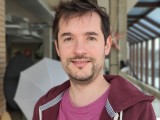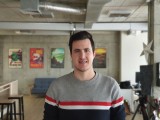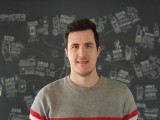 Portraits with the telephoto camera
Either way, you'll be getting excellent subject separation. HDR is also available while in Live focus, so you don't have to sacrifice dynamic range for blur.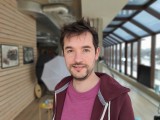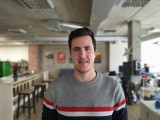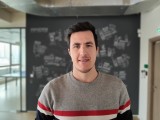 Portraits with the main camera
As usual, you can use the Live focus mode on inanimate objects as well, with either camera.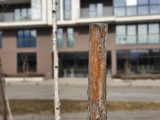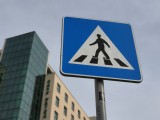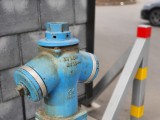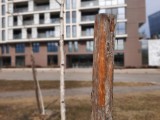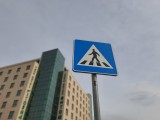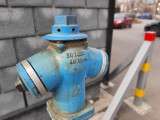 Live focus mode applied to non-human subjects
Selfies
The Note10 Lite suffers from Samsung's mind-boggling decision to default to a cropped-in view from the selfie camera as opposed to the full coverage. It launches into that every time as opposed to remembering which one you prefer, and even if you switch to the full coverage in Photo mode and go into Life focus, it'll revert to the crop again. Not one person at the office is on board with this behavior but probably Samsung's focus groups think otherwise.
The 32MP Quad Bayer sensor does 4-to-1 binning so you should be getting 8MP images when you insist on the full coverage option in the viewfinder. Photos are somewhat soft when examined up close, but the colors are on point and dynamic range is nice and wide.
Portraits can't benefit from any extra camera support - the single punch hole can only house one module. Subject recognition is fairly decent, but it does get fooled when there's little distinction in color between subject and background.
Video recording
The Galaxy Note10 Lite has a lot of the markings of a flagship phone when it comes to video recording. It captures video up to 2160p@60fps, stabilization is available up to 2160p/30fps, and you can choose between the h.264 and h.265 codecs.
The bitrates the Note10 Lite uses for 4K are 48Mbps for 30fps and 72Mbps for 60fps, while 1080p footage gets 28Mbps and 14Mbps respectively for the two framerates. Audio is recorded in stereo at 256kbps.
Video quality out of the Galaxy Note10 Lite is very good overall, if not quite up to flagship standard. In 4K, the phone captures plenty of detail, particularly in 30fps. 60fps footage comes with some softening and loss in absolute detail, though it's still perfectly usable. There's no such thing in 1080p where we'd struggle to find a difference between the two framerates, and they're both looking excellent in terms of detail. It was a dull day for sure, but colors are rendered nicely and are true-to-life. Dynamic range is a non-issue too, the phone doing a great job with the scene half-filled with an overcast sky.
A behavior we saw on the Note10 we're now observing on the Note10 Lite as well - the telephoto cam says it has 4K60, but in reality, it uses the main sensor in this mode. It crops in to get to the required FoV and then upscales, predictably producing poor quality. Telephoto 4K30, on the other hand, is done on the tele camera and is great - actually better than the weirdly noisy output we got out of the Note10. As was the case with 2x 4K, zoomed-in 1080p 60fps capture happens on the main camera as well, and it too isn't as good as 30fps. 1080p 30fps is within the actual tele camera's domain and that is excellent.
Mind you, the zoom toggle isn't available when you've selected one of the 60fps modes, so technically the phone isn't misleading you to think it can capture 60fps with the telephoto cam. However, if you switch cameras to telephoto while you're in 30fps and then pick 60fps in settings, it'll record at that zoom level and that frame rate. When using the ultra wide-angle camera, the 60fps modes are grayed out in settings, so nothing to ponder there.
Speaking of the ultra wide, it captures decent video itself, on par with what you can get out of the Note10 and Note10+.
The Note10 Lite's stabilization is excellent in all modes from all cameras. Walking-induced shake is ironed out well when shooting with the main and ultra wide cams, while the telephoto offers stable footage from a distance. Pans are smooth too. Unlike the proper Note10s, the Lite only has a Super steady mode when shooting with the ultra wide-angle cam - it comes with an improvement over the already plenty steady regular stabilization at the expense of a significant additional crop.
Here's a whole bunch of samples taken on the Note10 Lite exploring its stabilization capabilities in the different modes on the different cameras. Mind you, it's a long playlist that starts with a 4K60 clip where there's no electronic stabilization - just the OIS.
Here's a glimpse of how the Samsung Galaxy Note10 Lite compares to rivals in our Video compare tool. Head over there for the complete picture.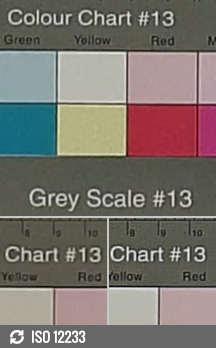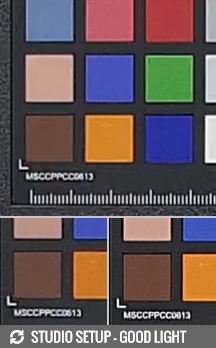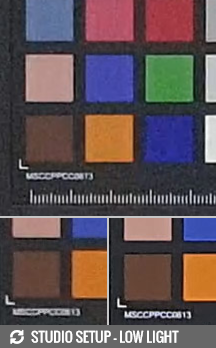 Samsung Galaxy Note10 Lite against the Note9 and the Note10 in our Video compare tool