By the dozen
Samsung Galaxy Note Pro 12.2 review: By the dozen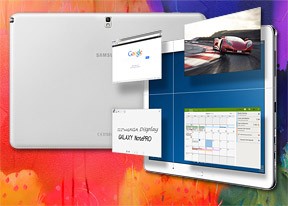 8MP camera does an excellent job
The Samsung Galaxy Note Pro 12.2 features an 8 megapixel main camera and a 2 megapixel front-facer, with 1080p video recording enabled for both. If you thought that snapping a photo with a 10" slab is awkward, the 12.2" Note Pro makes it even worse, but we're sure some people will still use it.
The user interface is based on the new generation Samsung camera UI. A single viewfinder handles both still and video capture, so you don't have to switch modes. However, this is certainly not the most convenient solution as, if you're shooting full resolution 8MP photos, you'll have to frame your videos using a 4:3 viewfinder.
There is a wide variety of settings but they are partitioned into different areas. Color effects (with a live preview for each) are at the bottom of the screen. You can download more effects from Samsung Apps.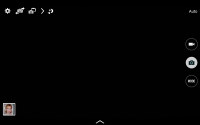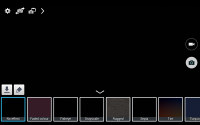 The camera interface • color effects with live preview
Another place with cool settings is the Mode button, which brings out a carousel of advanced features (you can switch to grid view, but we find the carousel more thumb-friendly). The features include standard stuff like HDR (called Rich tone) and Panorama, along with proprietary Samsung features such as Eraser (remove moving objects), Drama (replicate moving objects), Sound & shot (capture ambient sound to go with the photo) and Best photo, Best and Beauty face.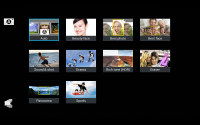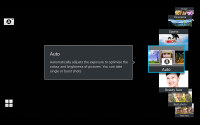 Grid and carousel view for the camera modes
There are even more options, some of which are visible in the top left corner. For the rest, you'll have to go into the full settings menu. These include burst shot, face detection, manual ISO setting, Smart stabilization and so on. Voice controls are enabled if you want to take a shot hands-free (e.g. a group shot).
One interesting feature that deserves a special mention is dual shot, which does a picture-in-picture effect using both cameras. One camera is put in a small window (with a customizable frame) and can be moved and resized.
The Samsung Galaxy Note Pro 12.2 camera produces high-quality photos for the class - good level of resolved detail, low noise and decent color rendering. The white balance is slightly warm as the camera boosts the green channel. There are some issues, like the noticeable oversharpening halos, but those are minor.





Samsung Galaxy Note Pro 12.2 camera samples
The Galaxy Note Pro 12.2 also features HDR mode, which does an excellent job of adding more detail in the highlights without overdoing it and producing unrealistic shots.





HDR test: off and on • off and on
As a tablet camera it will see less use than a phone camera, but if you ever need to snap a pic with the Note Pro 12.2 rather than your phone, the results will be on par.
Photo quality comparison
The Galaxy Note Pro 12.2 has an 8MP camera, which is a little outdated, but tablets have lagged behind their smartphone siblings. Its performance is pretty much on par with most of the 8MP cameraphones out there - good of Samsung to not have overlooked this in a tablet.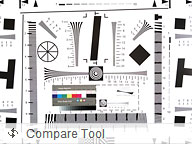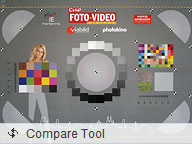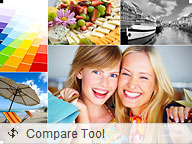 Samsung Galaxy Note Pro 12.2 in our Photo Compare Tool
1080p videos are pretty cool
Samsung Galaxy Note Pro 12.2 shoots 1080p videos but there's a catch. The Wi-Fi-only flavor record the 1080p videos at 30fps, while the LTE model can go up to 60fps. There's digital video stabilization available.
The Samsung Galaxy Note Pro 12.2 stores videos in MP4 files with 17Mbps bitrate on average. Stereo audio is recorded at a bitrate of 128Kbps and 48kHz sampling rate. Those are the same basic numbers as the Galaxy S4.
The video camera doesn't have many fancy shooting modes like the still camera, but dual shot is available and you can do time lapse videos. The time lapse videos can speed things up to 8x, with resolution and frame rate remaining at 1080p @ 30fps (time lapse actually requires less processing power than regular video capture).
Touch focus is available before and during video recording and you can switch back to continuous autofocus if you prefer. You can capture 6MP (16:9) photos during recording as well, their image quality seems quite decent too.
Videos shot with the Samsung Galaxy Note Pro 12.2 have a good amount of resolved detail, steady framerate and little noise. Colors and white balance are similar to those in still images. It can certainly give phones that shoot 1080p video a run for their money.
Here goes a 1080p video sample from the slate that we uploaded to YouTube.
You can also check out the untouched 1080p@30fps sample that we captured with the Galaxy Note Pro 12.2.
Video quality comparison
The Samsung Galaxy Note Pro 12.2 enters our video compare tool as well. Here it's closer to phone flagships though even the Snapdragon 800 version does not have a 4K video option.