Samsung Galaxy S21, S21+ and S21 Ultra cameras detailed in leaked infographics
We have a pretty good read on the S21 camera hardware from the numerous leaks, but Evan Blass has shared the official infographics, which confirm the info so far and present it in a nice succinct way. Note that the infographics are in Italian, but that isn't much of an issue.
Essentially, Samsung revamped the camera setup of the S20 series. The biggest improvement is on the Galaxy S21 Ultra, which is getting a traditional telephoto lens in addition to the periscope module. Unfortunately, the focal lengths aren't listed but the periscope one should have 10x magnification.
This also explains the darker aperture - the 4x periscope on the S20 Ultra had an f/3.5 aperture, that was improved to 5x magnification and f/3.0 aperture on the Note20 Ultra. Anyway, the second tele lens will offer 3x magnification.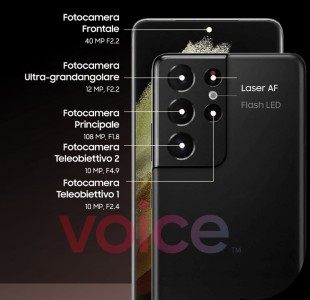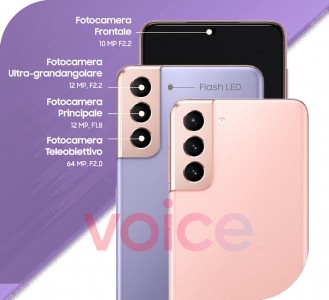 Leaked infographics with camera details: for the Galaxy S21 Ultra • for the Galaxy S21 and S21+
Also not listed in the infographic is the sensor type. The 108 MP camera will likely get a new generation sensor, perhaps the HM2 or (the more likely option, according to rumors) the HM3, which is yet to be officially unveiled.
The Samsung Galaxy S21 and S21+ are the same as S20 cameras in terms of resolution and aperture. The only notable difference is that the DepthVision module of the S20+ is gone. As with the Ultra, Samsung probably equipped its upcoming flagships with new sensors and new image processing tricks enabled by the Snapdragon 888 and Exynos 2100 chipsets, so we still expect to see an improvement in image quality.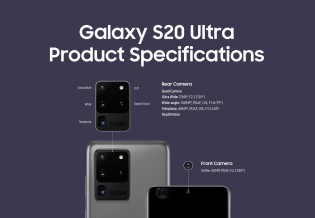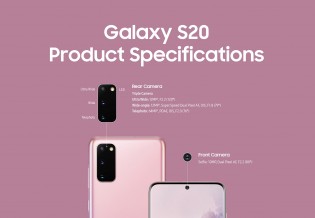 For comparison, camera infographics for the S20 generation
Samsung will unveil the Galaxy S21 series on January 14.
V
You realize that nobody force you to pay 3000 in two years yes ? You realize that before who bought their phone 3-4 years ago can buy the 2021 version yes ? Btw, did you read the posting rules ? °use the common sense°
V
You realize that nobody force you to pay 3000 in two years yes ? You realize that before who bought their phone 3-4 years ago can buy the 2021 version yes ? Btw, did you read the posting rules ? °use the common sense°
V
You realize that nobody force you to pay 3000 in two years yes ? You realize that before who bought their phone 3-4 years ago can buy the 2021 version yes ? Btw, did you read the posting rules ? °use the common sense°
ADVERTISEMENTS