The Halfling
Samsung I8190 Galaxy S III mini review: The Halfling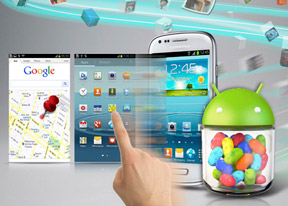 Good 5MP camera
The Samsung Galaxy S III mini comes with a 5MP camera and is able to capture photos at a maximum resolution of 2560 x 1920 pixels. It has an LED flash to assist it in low lighting conditions.
The interface is virtually the same as on the Galaxy S III. On the right there's the still camera / camcorder switch, a virtual shutter key and the gallery shortcut (which is a thumbnail of the last photo taken).
On the left you get several controls and the good news is that you can pick any four shortcuts to put there - you can easily have all frequently used features just a tap away.
The fifth shortcut always points to Settings. You can also move the icons around to your liking.
The S III mini has an extensive set of features: touch focus, smile shot, continuous shot, panorama mode and can snap photos during video recording (but at only 720p resolution, basically a frame from the video). What's missing is an HDR function.
The actual images are among the better we've seen from a 5MP snapper. The photos have some noise in them, but the noise reduction isn't too aggressive and the fine detail is mostly intact. Colors are fairly accurate (with the traditional slight oversaturation) and the dynamic range is good.





Samsung Galaxy S III mini camera samples
Photo quality comparison
The Samsung Galaxy S III mini has plenty of 5MP shooters to compete with in our Photo compare tool. The tools page gives you info on what to look out for.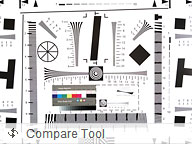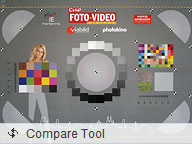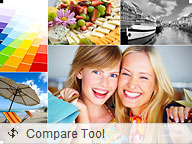 Samsung Galaxy S III mini in our Photo compare tool
720p video capture is good too
The camcorder interface of the Galaxy S III mini is almost the same as the still camera's - you get the same customizable panel on the left with five shortcuts.
The image quality is okay but not perfect - there are no noise or compression artifacts, though there's noticeable jaggies on diagonal lines and oversharpening halos. Still, videos are smooth and better than most other 720p-capable mid-rangers we've seen.
Videos are shot at 720p @ 30fps and are stored in MP4 files with 12Mbps overall bitrate and mono sound at around 120Kbps / 48kHz.
Here's a 720p video sample (0:11s, 16.9MB) taken with the Galaxy S III mini.
Video quality comparison
The Samsung Galaxy S III mini enters the video quality comparison arena as an HD-capable contender.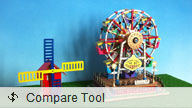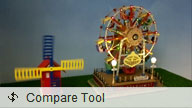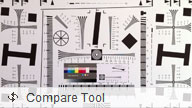 Samsung Galaxy S III mini in our Video quality comparison tool