Third time's the charm
Samsung Galaxy Tab 3 10.1 review: Third time's the charm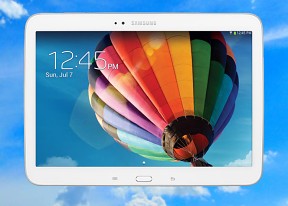 Final words
Like many of Samsung's midrange offerings, the Samsung Galaxy Tab 3 10.1 is a mixed bag of features. On the one hand, you get the large display and slim design, the great codec support, and rich connectivity features which include an IR-port, while on the other you get a dual-core Intel Atom processor with questionable performance, a 1280 x 800 TFT panel which is hardly the sharpest tool in the shed, and a free ticket to a losing battle you'll be waging with the sub-1GB of user-available RAM.
In fact, low memory availability seems to be the Achilles' heel of the Tab 3 10.1, as even on a fresh boot you'll find that right around 700 MB of your available 0.9 GB are already taken up. We found ourselves using the 'Clear memory' function of the task manager way more often than we would have liked.
Samsung obviously realized this deficiency and tried their best to cover it up by stripping the Tab 3 10.1s Jelly Bean build of several memory-intensive features. Of the new gesture and sensor-related features recently introduced with the Galaxy S4 flagship only Smart Stay has made it into the Tab 3 10.1, and Multi Window, which allows you to work split-screen with two apps at once, is also missing. Animated thumbnails of your videos in the gallery have been replaced with static ones, and the rotating lockscreen backgrounds from TripAdvisor are disabled by default, no doubt to save on memory.
However, one other advantage we forgot to list its price. The Galaxy Tab 3 10.1 is expected to retail at around €300, which is lower than both of the previous generations of the tablet when they first launched. It's also considerably lower than a Samsung Galaxy Note 10.1, which can currently be had for just over €400.
Now, however, previous Galaxy Tab iterations have fallen in price considerably, and as the Galaxy Tab 2 10.1 features largely the same specs sheet, it comes in as one of our recommendations. The same RAM, memory, screen and camera are all found on the Tab 2 10.1, and with the exception of the processor (dual-core 1GHz) and marginally larger dimensions, you're getting a very similar device, for about €50 less. Even the Android version - currently upgradeable to 4.1.0 Jelly Bean, may see the 4.2.2 update found on the Tab 3.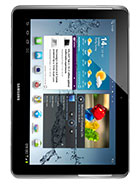 Samsung Galaxy Tab 2 10.1 P5100
But, if you must have it all, then the pinnacle of Samsung's tablet technology is undoubtedly the Note 10.1. With 2 GB of RAM, you should get the most out of the quad-core 1.4 GHz Exynos CPU. While it doesn't (yet) have the latest 4.2.2 Jelly Bean build, the Note 10.1 does have the S-Pen and all the great functionality that comes with it.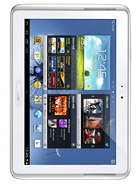 Samsung Galaxy Note 10.1 N8000
If Samsung's not your cup of tea, then the Acer Iconia Tab A700 is a capable alternative. At 259 x 175 x 11 mm and 665 g you get a heavier device with larger bezels on its 10.1-inch display, but the A700 more than makes up for that with a much sharper 1920 x 1200 pixels resolution, 5MP camera, and a quad-core 1.3 GHz Tegra 3 chipset. The battery is also much more robust at 9800 mAh, but you'll have to make do with Acer's variant of Android 4.0 ICS.
If Android is not on your list of must-haves, then Samsung's own Windows RT-powered Ativ Tab P8510 will match the Tab 3 10.1 across the board, with the notable exception of telephony support. Its ample storage space and dual-core 1.5 GHz Krait CPU will give you better performance, and Windows RT may be more appropriate for users accustomed to a desktop environment.
Finally, Huawei offer a very competitive alternative with their MediaPad 10 FHD, starting with an impressive 1920 x 1200 pixel 10-inch display, alongside 2GB of RAM, a quad-core 1.2 GHz processor, and an 8MP shooter with 1080p video recording. Although you won't be getting as full of an Android package with Huawei's ICS build compared to Samsung's 4.2.2 Jelly Bean with TouchWiz, the MediaPad 10 FHD has it beat in both price and hardware.
If you can put its memory woes aside, the Samsung Galaxy Tab 3 10.1 is a decent all-around offering, especially at its proposed priced point. The Infrared port is a nice touch, but we would have liked to see NFC connectivity thrown in as well.
The midrange tablet market has few offerings at this screen size, and most of the alternatives that can compete with Samsung's price are older-generation devices. Of course, the likes of the Xperia Tablet Z and the Google Nexus 10 are way out of the Galaxy Tab 3 10.1's league. It seems Samsung are exploring a niche at a safe distance from the competition's flagships.